The USDA hardiness zones refer to 11 zones in North America, divided by the weather conditions. Additionally, zones 12 and 13 cover Hawaii and Puerto Rico. Therefore, each zone is either 10 degrees Fahrenheit warmer or colder in winter than the next or previous one.
So, the USDA hardiness zone map is a convenient guide that can help you decide which plants are suitable for your garden and climate conditions.
Still, the weather conditions change every year, but a rule of thumb is that you will have success growing plants in your zone and three zones colder.
Map Changes
The latest changes in the USDA zone map happened in 2012 due to joint efforts of horticultural and climatic experts. The 1990 map needed revision due to climate changes in the meanwhile.
The changes between maps include shifting some areas to the warmer zones. Generally, the new map is 5 degrees Fahrenheit half-zone warmer than the previous one.
Now, let's go through each zone and see which plants you can grow in your zone.
Let's see this video to collect more understandings:
Zone 1
Zone 1 has harsh and extreme temperatures. Some parts of Alaska and the Yukon are in zone 1.
The plants that can grow in this zone are adaptable to extreme temperatures and have excellent drought tolerance.
Tough, resilient, and vigorous plants are adapted to the harsh weather conditions of the tundra.
Generally, the plants need to survive extreme temperatures that can even go as low as – 50 degrees Fahrenheit during winter.
But, there is diversity in native perennial and adapted plants in zone 1.
Perennials
Native specimens are the first choice for extreme temperature perennials. Therefore, if the plant survives in the wild with extreme temperatures, it will survive in your garden as well.
Perennials are more cost-effectively, and often require less maintenance than annuals.
For example, my first choice for the zone 1 perennials would be Columbines and Yarrow. Both don't require complex maintenance and do pretty well on their own. The columbines have beautiful purple flowers, while the yarrow with its tiny white flowers looks great in small herb beds.
Other choices for perennial plants for zone 1 include:
Lily of the Valley
Siberian Iris
False Spirea
Cranesbill
Delphinium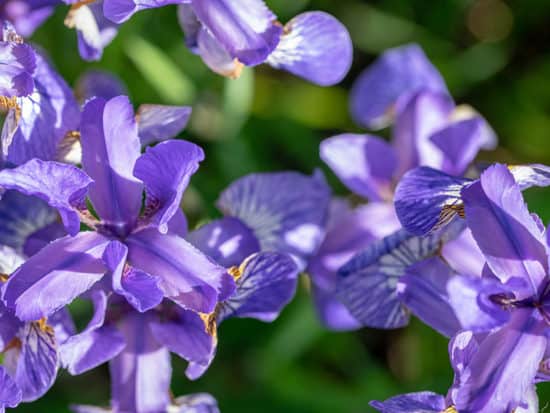 Native Trees and Bushes
There isn't a reason not to add structure in your garden with some native trees and bushes in zone 1. You can accomplish great effects with Silver mound Artemisia. My personal pick is Devil's club plant due to its distinctive look.
The quaking aspen tree looks magnificent in the fall in zone 1, but it can grow very fast and very tall – up to 70 feet.
More examples:
Dwarf Birch
Cotton Grass
Crowberry
Netleaf Willow
Lapland Rhododendron
Adapted Plants
Lastly, if you live in zone 1, you aren't limited to the native plants. There is a wide range of adapted plants that survive the harsh conditions. You can also use the containers and place the plants indoors to protect them from harsh frosts and extreme temperatures during the winter.
Some of these plants are:
Black Rush
Seaside Goldenrod
Wild Mint
Astilbe
Hostas
Zone 2
Zone 2 is 10 degrees warmer than the previous zone. Still, the conditions are very harsh, and winter temperatures go below – 45 degrees Fahrenheit.
Most of the plants I mention for zone 1 can survive here, but zone 2 offers a bit more heterogeneity. It covers parts of Alaska and the continental USA, northern parts of Minnesota and North Dakota.
Gardeners in this zone have the most success when planting natives, annuals, or adjusting their gardening techniques.
Trees
Numerous fruit trees successfully grow in zone 2. My favorites are Garrington Chokecherry and charming Korean pine.
Different varieties of apples such as Fall Red, Minnesota 1734 apple, Norkent, and Parkland apple also grow in zone 2.
Perennial Flowers
If you choose the perennial flowers for your garden in zone 2, you have the highest chances for success. Turkestan rose is a beautiful example of a hardy plant that can survive in zone 2, and can improve the look of every garden.
You can choose the following flowers:
Poppy
Sea Holly
Bleeding Heart
Primrose
Violet
Monkshood
Herbs and Vegetables
Junipers and Hyssop are often parts of zone 2 gardens because they are resilient and easy to grow in extreme temperatures. You can also grow vegetables such as carrots, onions, Swiss chard, or parsnips.
Zone 3
The average minimum winter temperatures in zone 3 are between -30 and -40 degrees Fahrenheit. Still, some areas in the zone can experience even the harshest conditions with extreme temperatures and cold winds. Parts of Alaska, Colorado, Maine, Idaho, and several other states belong to zone 3.
Beautiful perennials such as Lupins, Foxglove, Bottle Rocket, and Balloon flowers are some ideas.
Fruit Trees
A variety of fruit trees grow in zone 3 and make garden landscaping in this zone easier. Some of the most popular choices are pears – Early gold and Golden spice varieties. But, you can choose plums and cherries, too. Unusual Dolgo Crabapple is a great choice, with its attractive round form, white spring flowers, and red fruits.
In the fall, the tree gets beautiful pinkish shades and can be a focal point in your garden.
Let's see this video to collect more understandings:
Flowers
As the temperatures are not as harsh as in the two previous zones, you have more flowers to choose from for the garden. Some common choices are:
Alpine Rockcress
Salvia
Blanket Flower
Snow-in-Summer
Liatris
Virginia Bluebells
Spurge
Wallflower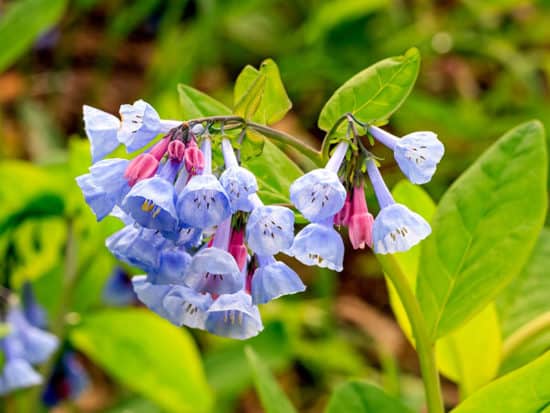 Zone 4
Hardiness zone 4 includes coastal Alaska areas on the south, western mountains, and some northern parts of the country.
Minimum winter temperatures are between -30 and – 20 degrees Fahrenheit.
Even though the weather conditions are much better than in zones 1, 2, and 3, the short growing season has a major impact on the blooming season and most vegetables. But, mulching is something you can apply to help your plants survive cold temperatures and frosts.
Vegetables
Not many vegetables, except rhubarb, can be grown in zone 4. But, you can start growing melons, pumpkins, and eggplants indoors and transplant them outside when the weather gets better.
Flowers and Herbs
So many beautiful flowers and herbs are hardy to zone 4. Garden sage, thyme, lemon balm are just some of the plants you can include in your garden and grow in containers as well.
Hardy perennial flowers such as Coneflower and daylily can survive extreme temperatures. Moreover, iris and charming purple phlox will create a vivid display in all zone 4 gardens.
Fruit Trees
Plums and apples are the easiest to grow in zone 4. But, you can choose distinctive Buartnut and Butternut, too.
Zone 5
Zone 5 covers coastal parts of Alaska, northern parts of the central USA, and New England. It has a wide range of conditions, and the growing season is much longer than in the previous zone. The blooming season is extended, and there is a great diversity in the geographical preferences of the plants.
The average minimum temperatures are between -20 and -10 degrees Fahrenheit, and the winters are not severely cold, with a shorter frost season.
Vegetables
Making raised beds in zone 5 will warm the soil and extend the growing season. Some season vegetables can be grown in both spring and fall. Those include lettuce, spinach, kale, and radishes.
Fruit Trees
If you live in zone 5, you can grow a lot of fruit trees. Different varieties of pears, apples, peaches, and plums are hardy in zone 5. Also, the pawpaw tree is native and needs partial shade and well-drained soil.
Flowers
Moderately cold winter makes growing perennial flowers in zone 5 simpler. But, if you start on the right track and care for your plants properly, you can significantly extend the list of flowers in zone 5.
Common choices include baptisia, campanula, and cinquefoil.
My favorites are Black-eyed Susan and Russian Sage, which don't require many gardening skills and maintenance to grow to their full potential.
Zone 6
Zone 6 covers a huge portion of the country. It features mild climates, mild to hot summers in some parts, and average minimum temperatures from – 10 to 0 degrees Fahrenheit. Therefore, there are a lot of options for growing plants and garden landscaping.
You can also find numerous options in local nurseries and garden centers, because fall blooms, vegetables, and plenty of herbs and fruit trees can be grown in the zone.
Vegetables
Because zone 6 has a long season and hot summer, you can grow both rhubarb and melons. But, when planting the veggies, make sure to pick your dates according to the growing season length for that vegetable. Winter squash, bush beans, melons, and some varieties of lettuce are best in zone 6.
Fruit Trees
Zone 6 is known for its delicious peaches. Many varieties such as Late Crawford, Loring, nectar, and Madison grow well in zone 6.
Flowers
Zone 6 has a long blooming season, so it gives you more options for flowers. Pansies and snapdragons are hardy flowers, but you can play with false sunflowers, flowering fern, Japanese Bottlebrush, and beautiful Floribunda rose to create a unique and colorful garden.
Zone 7
The USDA Hardiness zone 7 spread across 15 states. The main characteristics are cool winters and long summers. The average winter minimum temperatures are between 0 and 10 degrees Fahrenheit. If you live in this zone, you have many options for your garden, including seed catalogs, local nurseries, large gardening centers, and greenhouses.
But, because the zone is so large, it includes various growing conditions. For example, it covers coastal areas, prairies, Oregon forests, and arid regions.
Therefore, when picking the plants for your garden, you need to consider more than just the zone, including soil properties and drought tolerance.
Fruit Trees
Zone 7 has a wide range of fruit trees. Check the table to see the varieties that you grow in your garden.
| | |
| --- | --- |
| Fruit tree | Varieties for zone 7 |
| Apple | Cortland, Fuji, Granny smith |
| Cherry | Bing, Rainier Sweet, Stella |
| Apricot | Moorpark, Scout |
| Peach | Contender |
| Banana | Blue Java |
| Plum | Ozark |
| Pear | Parker |
| Persimmon | Fuyu |
| Nectarine | Red gold |
| Fig | Turkey |
| Other trees | Mulberries, elderberries, pawpaw |
Flowers
The long and hot summer of zone 7 is great for growing plenty of annual flowers. But, if you are looking for perennial flowers for your garden, you might have a hard time choosing the one from many zone 7 hardy perennials.
Popular perennial flowers are:
Chrysanthemums,
Butterfly weed
Forget-me-not
Daisies
Peony
Candytuft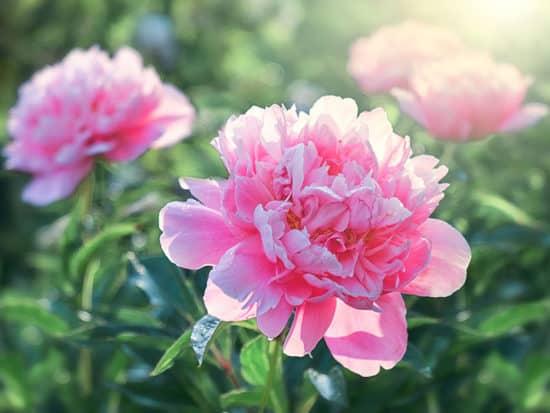 Zone 8
Planting zone 7 covers the southern USA and features hot summers with a long planting season and mild winters. The average minimum winter temperatures are between 10 and 20 degrees Fahrenheit.
Zone 8 also has different growing conditions across the zone, and you should first narrow the plant hardy to zone 8, and then narrow the choice according to the specific growing requirements.
Vegetable
If you live in zone 8 you can grow veggies three times a year, if you apply cold frames or row covers. For example, you can grow peas and spinach in spring and fall. Additionally, you can extend the vegetable harvest you plant every two weeks.
Some of the vegetables recommended for zone 8 are hot peppers, okra, tomatoes, field peas, and watermelons.
Fruit Trees
Due to the warm climate, many citrus varieties can grow in zone 8. Those include:
Clementine tangerine
Marsh grapefruit
Meyer lemon
Ruby grapefruit
Washington orange
Additionally, peaches, bananas, plums, and figs are popular choices, too.
Flowers
Flowers in zone 8 require a bit more maintenance to survive hot summers and direct sunlight. Therefore, you need to provide shade and water the plants thoroughly. Some of the flowers you can grow in zone 8 are Lantana, Mexican petunia, and Asiatic lily.
Zone 9
USDA hardiness zone 9 covers California, Texas, Arizona, Florida, and parts of Mexico gulf. The zone features warm winters and hot summers.
The average minimum winter temperature between 20 and 30 degrees Fahrenheit makes planting possible year-round.
Vegetables
Due to extreme heat, the vegetable season prolongs to the winter, spring and fall. The most common vegetables in zone 9 are okra and peppers during the summer. But, you can grow broccoli, Brussel sprouts, cabbage, and greens during the winter.
Fruit Trees
If you live in zone 9, you need to consider heat tolerance. So, the fruits such as apples and pears need colder weather, but you can grow citrus and tropical trees.
Avocado, olives, passionfruit, oranges, kiwis, and calamondin are common choices for fruit trees in zone 9.
Let's see this video to collect more understandings:
Flowers
Flower gardens in zone 9 are colorful year-round and you have plenty of choices for flowers.
Dahlia, Canna, Wisteria, and Zinna are most beautiful in zone 9, and won't need a lot of maintenance except for regular watering.
Zone 10
Zone 10 is known for winter gardening because hot summer temperatures limit summer planting possibilities. Parts of inland California, southern Florida, and areas in Hawaii belong to zone 10.
The average minimum winter temperatures are between 30 and 40 degrees Fahrenheit.
You can grow tropical plants and exotic fruit trees.
Vegetables
You can grow plenty of vegetables in zone 10 if you know when to plant them. For example, peas, lettuce, and radishes are best grown during the winter, because of mild temperatures.
Other vegetables for zone 10 include peanuts, tomatillos, jicama, and spinach variety called Malabar.
Tropical Fruit Trees
Apple guava and Carica papaya are the most common representatives of zone 10 fruit trees. Additionally, you can grow Allspice tree, Soursop tree, and some banana varieties such as Dwarf Cavendish.
Flowers
Gardens in zone 10 are known for their delightful ornamental onions, Peruvian and African Lilies, and varieties of aloes.
Moreover, the purple Floss flower is one of the most vivid inhabitants of these tropical gardens.
Zone 11
Only small parts of continental USA belong to zone 11. The majority of the zone covers Hawaii, Puerto Rico, and the Florida Keys.
It is a warm zone with minimum winter temperatures between 40 and 50 degrees Fahrenheit. There are no frosts in the zone, and the gardeners must consider extreme heat when choosing the plants for their garden.
Only tropical plants with heat tolerance successfully grow in zone 11. Native plants are the safest choice.
Vegetables
If you plant your veggies in late winter, you can expect the harvest season in late spring or early summer. Beets and cabbage, sweet peas, and kale aren't challenging to grow in zone 11, but you need to plant them wisely.
Fruit Trees
As zone 11 is a tropical zone, only tropical fruit trees grow here. Popular choices are:
Most citrus and tropical fruits thrive in Zone 11. Some exotic choices include:
Macadamia
Natal plum
Mango
Sea Grape
Jaboticaba
Moringa tree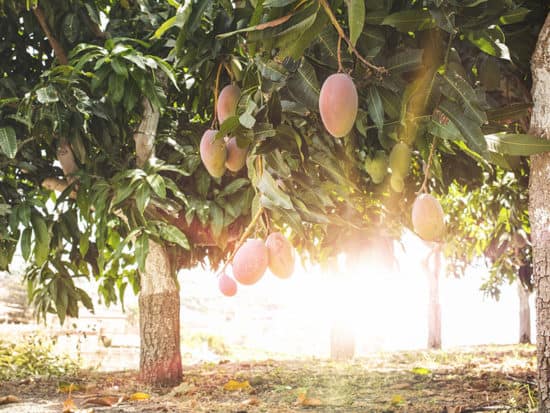 Flowers
You have the best chances for success if you choose some of the cool-season flowers.
Due to extreme heat, the flowers will suffer and will wither away in the warmest parts of the year.
But, flowers such as poppy anemone, ponytail palm, drumstick allium, begonias, and bougainvillea can grow despite the extreme heat.
Zone 12 and 13
The last two zones don't cover the continental USA and only parts of Hawaii and Puerto Rico. These zones are tropical, with average minimum temperatures between 50 and 70 degrees Fahrenheit.
They are known for the abundance of exotic fruits.
Vegetables
With the help of shade and irrigation, you can grow a lot of plants. Commonly, gardeners plant their vegetables early, so the harvest starts in late June.
Moreover, because of the late summer monsoons, gardeners have another growing season. Generally, bush beans, hot peppers, eggplants, and tomatoes grow in zones 12 and 13.
Tropical Fruit Trees
Exotic trees such as Ackee, alupag, amazon tree-grape are popular representatives of trees in tropical zones 12 and 13.
Other choices include:
African breadfruit
Bacuir cascudo
Black pepper
Java Olive
Tropical almond
Imbe
Bignay
Flowers
The success of your tropical flowers depends on the proper care. When maintained correctly, many tropical flowers can bloom in zones 12 and 13.
You can choose some of the following flower families:
Strelitziaceae
Cannaceae
Zingiberaceae
Lowiaceae
Costaceae
Marantaceae
Bonus Tip
You can use the USDA hardiness zone division as a guide to help you choose the plants for your garden. But, because some of the zones cover a large surface, they include different growing climates. Therefore, make sure to pick the plants hardy to your zone, but adaptable to your climate.
Moreover, with the proper care and good gardening skills, you can successfully grow numerous plants.
Which zone are you in? What plants would you choose for your garden?
Don't forget to share the article with fellow gardeners and help them pick the plants for their gardens!