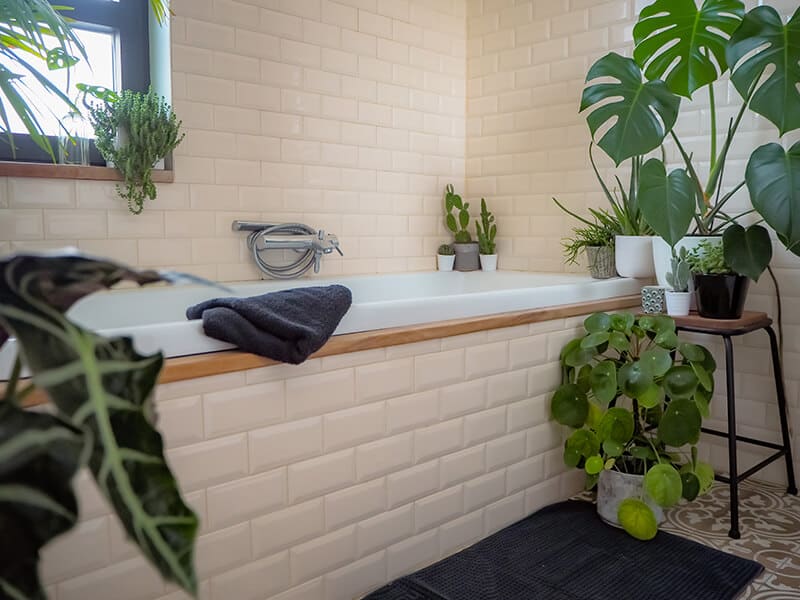 If you're interested in finding appealing large indoor plants, then you're at the right place.
No matter if you're a beginner or experienced indoor gardener, I have about 15 plants that just love the home environment that will make a lovely addition and give your living space that jungle vibe.
They will also help you make a statement in a redecorated room or your home, in general.
15 Large Indoor Plants That Will Refresh Any Room
A collection of large and tall plants or just one lavish indoor plant can make a statement. They're usually floor-standing plants that will take your home or office interior décor to the next level.
The next section contains 15 eye-catchy, low-maintenance indoor plants that will make you fall in love at first glance. Let's take a look at some large plants and find the right one for your space.
Potted Bamboo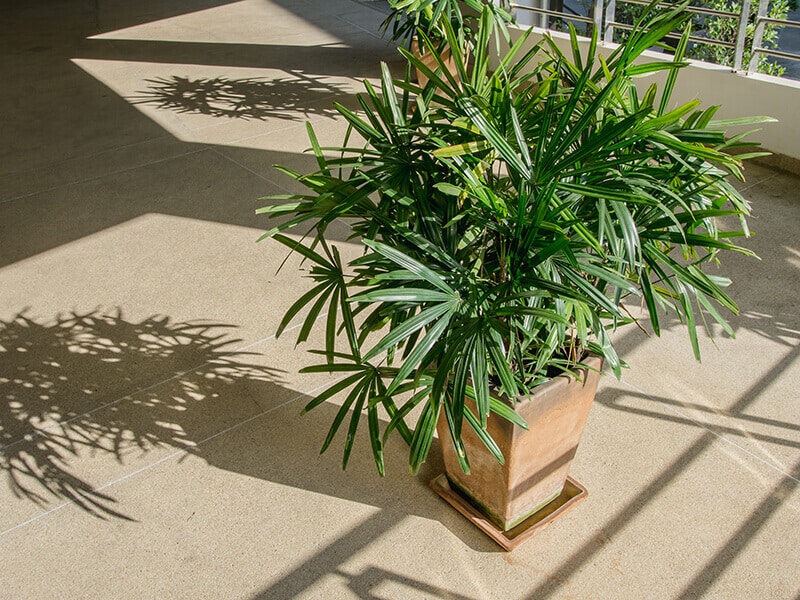 You can place a potted bamboo in your home office, entryway, or just anywhere. I would highly suggest that you situate this lovely plant in any unused corner that could use some décor.
The best part about potted bamboo and most large indoor plants and trees is that they don't need much to thrive. The potted bamboo requires a full or partial shade and frequent watering.
I also suggest that you keep your potted bamboo in a mid-sized pot. Otherwise, it will grow a lot and get very high. It's a lovely addition that will make a big impact on your home or office.
More Interesting Information About Potted Bamboo.
Fiddle Leaf Fig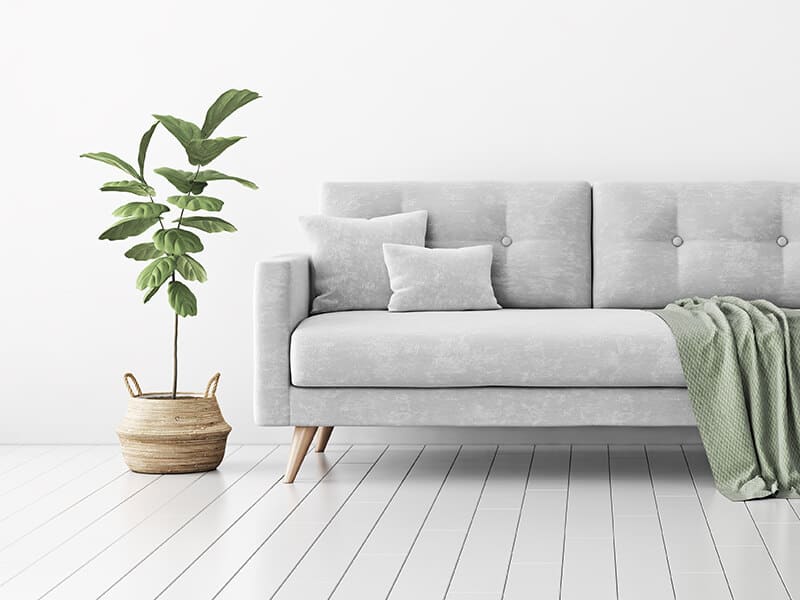 The Fiddle Leaf Fig makes a great addition to any home or office. However, it's hard to care for, so if you opt for this plant, make sure you know what you're getting into and what you're doing.
Avoid overwatering and provide a lot of sunlight. Additionally, keep your Fiddle Leaf Fig clean and watch it thrive! What I like most about this plant is the waxy and dark foliage consisting of large leaves.
If you want to make a statement with your décor, then choose this large plant. You can put it in a bright window and don't move it frequently because this plant doesn't respond well to moves.
Interesting Things You Didn't Know About Fiddle Leaf Fig.
Rubber Tree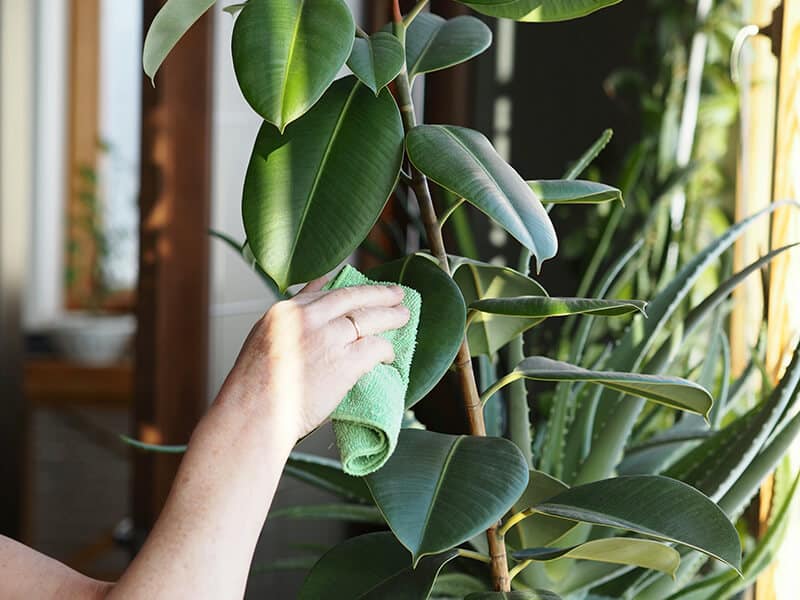 If you have a sunny spot around your home or office that lacks a plant, then obtain a Rubber Tree. It will not thrive in a low-light place, so keep that in mind and provide direct sunlight.
The Rubber Tree Plant also requires a higher humidity level or frequent misting to thrive in your office or home. It's the perfect plant for beginners who don't want to spend a lot of money.
You can grow this plant in a 4-inch pot in record time. A short Rubber Tree will grow about 2 feet in one growing season. The best part? It can keep on going for almost as long as you let it.
If your plant outgrows the pot, re-pot it. However, make sure that you go up by one-pot size when doing this, as overpotting can cause the lovely Rubber Tree Plant to experience root rot.
More Tips On How To Care For Rubber Trees.
Learn Secrets On How To Grow Your Rubber Trees Faster:
Snake Plant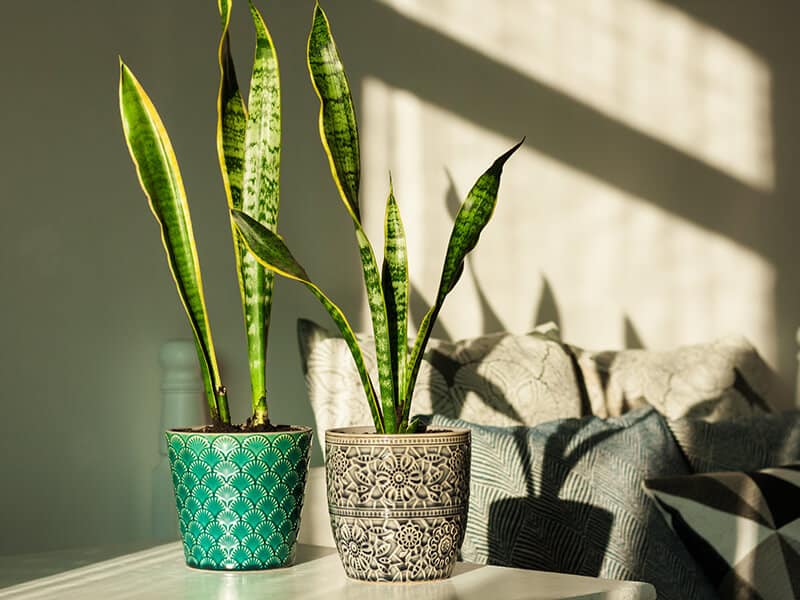 If you're a new plant parent but still want a big, statement-making plant for your home or office setting, a snake plant makes a great choice. It's a low-maintenance plant that's also super forgiving. Meaning, if you don't overwater it, your plant will thrive and embellish your living or working space.
The snake plant prefers indirect and bright light. It can even handle some direct sunlight but it develops better and slower in shady corners and other low-light places of the home or office. Additionally, keep it in a warm place with temperatures over 50 Celsius Degrees and protect it in the winter.
Learn How To Grow And Care For Snake Plants Properly.
African Fig
The African Fig has rounded leaves and bright green foliage. It's native to Africa and helps clean the air. I just love plants that don't just look pretty but also purify indoor air.
Therefore, I highly recommend this large plant if you want to maintain the humidity levels in your home or office. With the proper maintenance, this lovely plant will develop well.
Please, keep your African Fig away from places with constant temperature changes. Also, let it dry out a bit in between waterings and never overwater during fall and winter.
Extra Tips About Care And Growing For African Figs.
Croton
If you're looking for a popular and good-looking house plant, look no further than Croton. Enthusiastic plant lovers like the variation in the color and pattern of the foliage of Croton.
Just put the plant near the East facing spot or window where it will obtain bright sun, indirect light. The Croton plants can get a height of 8 feet but will often develop to be about half that size when developed indoors. Watch the leaves closely because they can reveal if the plant likes your conditions.
If they're vibrant, then your plant is getting enough indirect and bright light. However, if they look poor, then the light is probably too low whereas burned leaves indicate too much light.
Detailed Guide On How To Grow And Care For Croton Plants.
This Is How To Keep Your Croton Plant Happy At All Times:
Lemon Tree
Nothing will boost both your interiors and meals like a good old indoor lemon tree. You can enjoy a tree of lemons at home, even if you don't reside in a warm climate. It's suitable for newbies and experienced gardeners alike. What I like about this tree is that it's available in different varieties.
And they all reach different heights, therefore, opt for the one that will suit the dimensions of your area. Lemon trees need good drainage, so make sure the pots have drainage holes. They also require frequent watering. Place your tree in a bright spot and you will enjoy some lemons soon thereafter.
All You Need To Know About Lemon Trees.
Ficus Alii Plant
The Ficus Alii Plant has a tall and upright structure, so it's the perfect large plant for making a statement. You can keep this lovely plant in the corner of your living room, office, or bedroom. What I like the most about this plant are the long, narrow, and rich green leaves.
When watering this plant, do so very thoroughly, until water drains from the pot. Let the excess water drain and don't leave a potted plant staying in a water-filled saucer. Usually, these plants do well in self-watering containers near a window that receives bright light.
The Complete Guide To Caring For Ficus Alii Plant.
Bird Of Paradise
The Bird Of Paradise is another tropical plant that can thrive inside your home. All you need to provide is bright indirect sunlight and frequent watering since this plant likes moist soil (not soggy or wet). You will also need to mist your Bird Of Paradise.
But here's the kicker. If you take good care of this plant, you will get lovely blooms in return. The Bird Of Paradise can reach up to 7 feet in height and grows well in a tight container. So, just place it somewhere bright and watch it develop and flourish.
Extra Tips On How To Care For Bird Of Paradise Plants.
Things To Consider Before Buying A Bird Of Paradise With This Video:
Monstera
The Monstera plants have gained a lot of popularity over the years because they're just so easy to grow. They thrive in little humidity and can develop in just about any light condition. Just mist them often and keep their beautiful leaves clean at all times.
Monstera comes in different varieties. In my opinion, the Monstera Deliciosa is the most iconic and best-looking variety, however, before you opt for any of the varieties, learn about the developing conditions. They all usually grow up to 12 feet in height.
This Is How To Care For Monstera Plants Properly.
Sweetheart Tree
The Sweetheart Tree doesn't need much! On the contrary, it's a low-maintenance large tree that looks stunning indoors thanks to the variegated foliage.
You will obtain a lovely tree with triangular rich green leaves that will stay green as long as there's good humidity and bright light. This plant is actually a vining Philodendron that can grow to impressive lengths and make a unique green curtain in your home or office.
Mature plants also deliver green-white blooms. Just keep this tree out of direct sunlight and water every 2-3 weeks, and watch it slowly grow and blossom.
More Details About The Sweetheart Tree You Should Know.
ZZ Plant
If you're searching for a low-light large indoor plant, then the ZZ Plant makes a great choice for you. It's a low-maintenance plant that prefers dryness. Therefore, you don't even have to water them as often. I also like that they can handle any humidity level.
The ZZ Plant thrives in medium-bright indirect light, so you can place it anywhere around your home or office. Also, mist your ZZ Plant a few times a week and place it on pebbles. However, make sure that the draining holes/bottom aren't submerged in water.
This Is How To Care For ZZ Plants The Right Way.
Tips On How To Promote New Growth On ZZ Plant With This Video:
Fishtail Palm
The Fishtail Palm has leaves that resemble the recognizable shape of a fish's tail. That's where the name of the plant comes from. With proper care, this plant will grow and reach between 8-20 feet in height. In nature, this stunning plant reaches up to 50 feet in height.
These palms love water! Therefore, provide well-draining soil and keep your Fishtail Palms moist at all times. They can't survive in locations such as California where drying and hot winds prevail. And if you're growing this plant outdoors, please utilize a saucer beneath it.
Indoors, you can place your Fishtail Palms in a bright spot that gets indirect sunlight. Meaning, you need to keep it away from direct sunlight and that's about it. Expect your palm to develop about 12-24 inches annually. When you take good care of it, it develops quickly.
Extra Information About Fishtail Palms You Didn't Know.
Money Tree
The Money Tree won't get you rich overnight but will surely make any area of your home or office look richer. It's a demanding plant that needs medium-bright indirect light and some extra humidity. So, you should water it frequently. You should also provide a lot of water each time.
You're probably wondering about the name of the tree. Well, according to the legend, someone prayed for money and then became very rich by growing different trees from one. The person claimed that this tree had something to do with his newfound wealth, so he called it the Money Tree.
And who knows, if you believe in this legend, maybe you will become rich as well. Just put it somewhere bright and water it when the top of the soil is about 50-70% dry. The best part? This plant can also adapt to fluorescent and low lights. Have you ever had a Money Tree? Is the legend true?
Step-By-Step Guide On How To Care For Money Trees.
Tall Cacti
If you're a fan of cacti, surprise! You can also grow a tall cactus at home. Although smaller cacti became a trend, you can never go wrong with a tall potted cactus that also provides lovely flowers.
Expectedly, they're low-maintenance since they prefer dryness. However, they also like the sun so make sure to place your cactus in a bright location and water once a week during the growing season.
If you have no idea what tall cactus to get, I suggest the Blue Myrtle Cactus. It's a fast-growing, columnar cactus that gets a tree-like appearance with age. It can grow up to 16 feet in height but remains shrubby in the early stages of development. It needs well-draining soil and 6 hours of sun daily.
A List Of Best Large Cactus Plants To Grow Indoors.
Here's A Collection Of Tall Cacti You Can Choose From:
Yucca
You can easily grow your Yucca plant in a partially shaded but still sunny spot in your home or office and provide water periodically but don't overwater it since it prefers dryness. It's a tough fast-growing plant that becomes large very quickly if enough light is provided.
It's also a forgiving plant. Meaning, it can easily survive for multiple weeks without water. Feed it once a month with liquid fertilizer and watch it thrive. Keep in mind that this plant is toxic to humans and pets, so consider other non-toxic large plants if you're a pet owner.
Learn How To Grow Yucca In Easy Steps.
The Larger, The Better!
Large indoor plants make excellent choices for those who want to provide a fresh and naturalistic feel to their living or working space.
They're often low-maintenance. Therefore, if you like but you're not a fan of the maintenance part, opt for some of the plants mentioned throughout this article.
They all make a statement and your home or office could use refreshment. What's your favorite indoor plant? Drop a comment below!