Are you looking for more information on Pilea types? You've come into the right place!
Pilea plants grow in tropical areas. So, they thrive in warm areas and make excellent houseplants with a lovely appearance and simple care. These plants' growing season starts in early spring and lasts through fall. When the temperatures drop, plants go dormant. During dormancy, Pileas are almost maintenance-free!
Like other plants, Pileas enter their growing season in early spring and will grow more quickly from spring to early fall. Once the colder months arrive, Pileas go dormant and growth will slow significantly through the winter.
There are different Pilea plants, including upright plants, trailing and bushy varieties. Let's take a closer look at popular indoor Pilea types.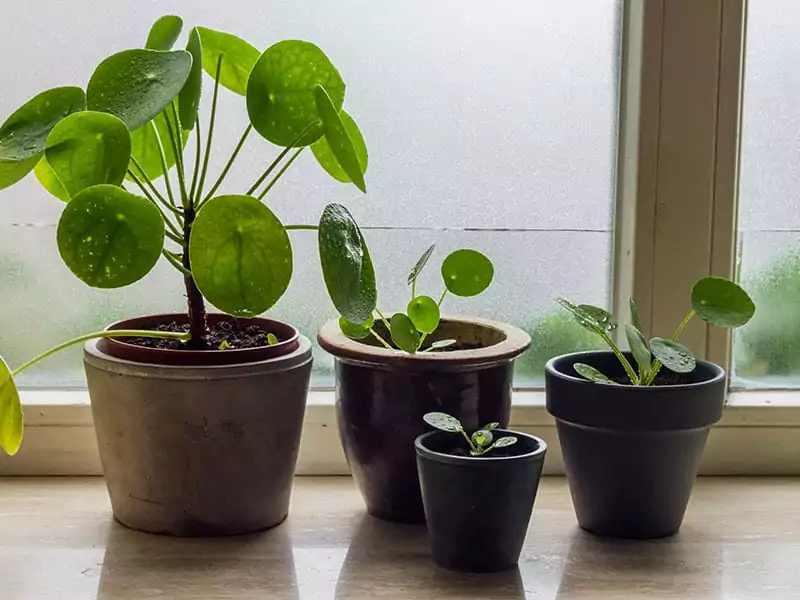 1. Chinese Money Plant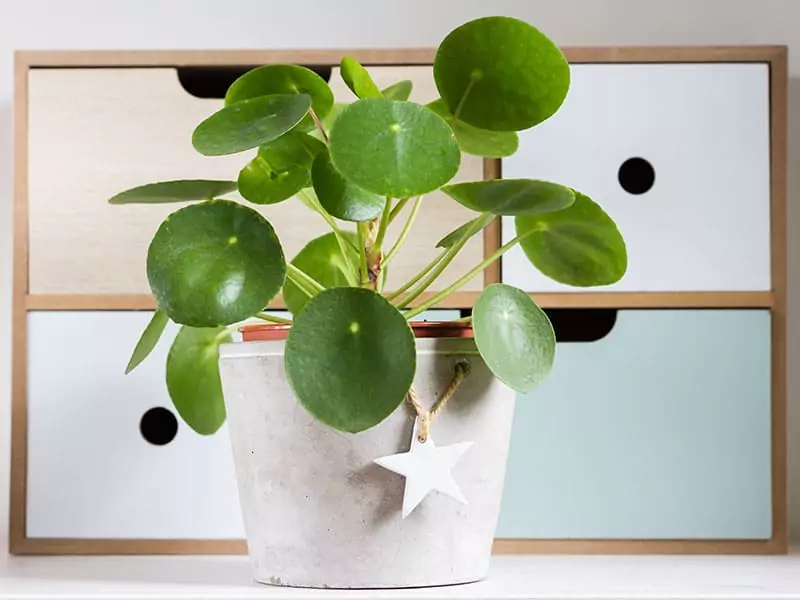 Pilea peperomioides or Chinese Money plant is probably the most common Pilea variety. It also makes a stunning gift, because the plant symbolizes abundance and financial stability, hence the common name. The plant is simple to propagate, via cuttings.
The Chinese Money plant is one of the easiest types to grow. It doesn't like soggy soil and if you overwater a plant the leaves will drop and the plant may suffer from root rotting.
You can keep it in the same container for two and a half years, and then move to a bigger one. When caring for Chinese Money, don't forget to rotate the plant so it can receive sunlight evenly.
Simple way to propagate Chinese Money plant.
2. Pilea Silver Tree
Pilea spruceana Silver Tree is best known for its ornamental foliage. Unlike previous Pileas on my list, Silver Tree has a creeping growth habit. It is also a bit trickier to grow than most other Pileas.
The plant tolerates low light but thrives under medium indirect light. It needs consistent watering, at 1-2 inches of water every several days. But, the exact amount of water your Silver Tree needs depend on the light exposure. Check the soil to see if it is almost dry before watering. Never allow your Silver tree to dry completely between waterings, it can cause stunted growth.
3. Pilea Norfolk Friendship Plant
Pilea Involucrata, cultivar Norfolk Friendship plant is a beautiful tropical plant that needs warmth and high humidity to thrive. When you provide appropriate humidity and temperature, the rest care is simple.
Norfolk Friendship plant is known for fuzzy dark-green foliage that can develop to the full potential in partial shade. The plant needs acid soil but may tolerate neutral soil as long as it is free draining. The best time to plant Norfolk plants is early spring, ideally March.
4. Moon Valley Pilea
Moon Valley Pilea or Pilea Mollis comes from South and Central America and features distinct, textured foliage. It has a bushy growing habit but remains short. The average height is around 12 inches, so Pilea Mollis is a perfect plant for the window sill.
The light isn't an important factor for Moon Valley Pilea. Instead, it is the high humidity you need to provide. As long as the humidity is over 60%, the plant can tolerate all lightning conditions, except for direct bright light. It can scorch the leaves.
The plants need a medium amount of water, so water it once or twice per week.
5. Pilea Dark Mystery
Pilea Involucrata Dark Mystery is an attractive houseplant with texture brown leaves. Each leaf has a broad silver stripe in the center which stands out against the dark leaf. The plant remains low, so it can be a perfect plant for a terrarium. Your Dark Mystery Pilea won't get taller than eight inches!
It is a tropical plant, so it isn't frost-hardy. Keep the plant in a warm and humid area and water once a week. During winter, when the plant goes dormant, reduce the watering.
6. Aluminum Plant
Pilea cadierei is known under the common name Aluminum plant and has lush leaves with silver patterns.
It is a low-maintenance houseplant with a bushy growth habit.
The aluminum plant is native to China and Vietnam and works excellent as an indoor plant. If you take good care of the plant, it can grow up to one or two feet in height.
The aluminum plant doesn't flower, and people grow the plant exclusively for ornamental foliage. The trick to ensuring rich foliage and new growth is annual pruning! You'll have to trim half of the stem, so the plant can produce new leaves.
7. Pilea Baby Tears
You can grow Pilea depressa or Baby Tears plant indoors or outdoors if you live in a warm climate. The plant develops lovely tiny leaves and has simple requirements.
The Baby Tears plant remains low, so it can be a perfect terrarium plant as long as you provide high humidity. The plant loves consistent moisture, the soil shouldn't be soggy. Also, don't let the soil dry between waterings. It can delay the growth of new foliage.
Baby Tears Pilea also looks beautiful in a hanging pot, because it is a creeping plant.
Best tips for caring for Baby Tears plant.
8. Pilea Aquamarine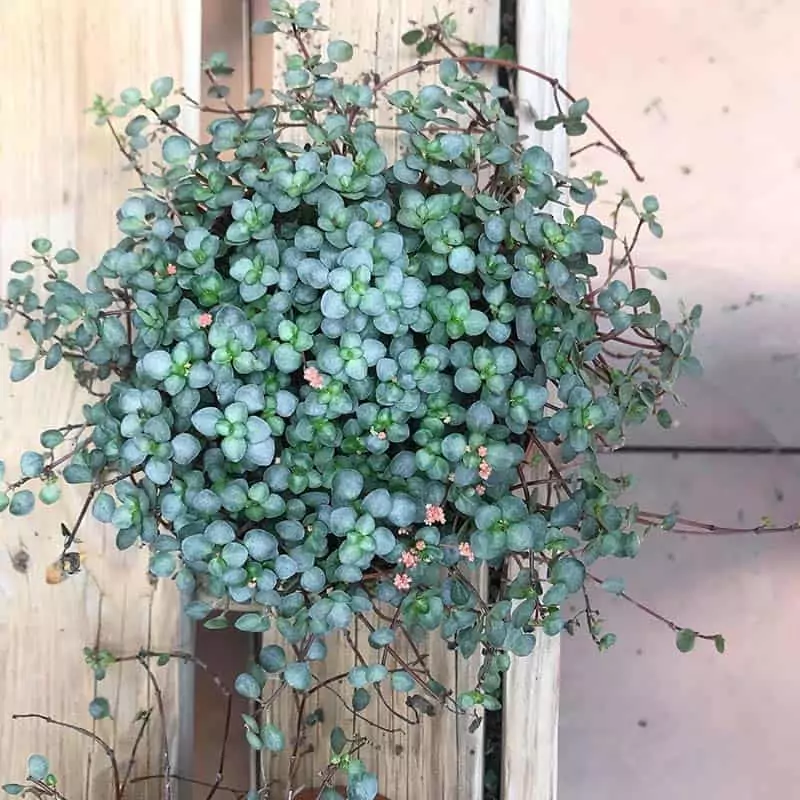 Pilea glauca aquamarine, shortly Pilea aquamarine is similar to Baby Tears Pilea. But, the tiny leaves are round and blue-green. It is native to South and Central America, where it is mostly grown as creeping ground cover. As a houseplant, Pilea aquamarine thrives in hanging pots.
The plant cannot survive temperatures below 40 degrees Fahrenheit. Therefore, you can keep it on the patio during summer and bring it inside when the temperatures drop.
Warm temperatures and high humidity are more important than light exposure for Pilea aquamarine.
9. Pilea Artillery Fern
Pilea microphylla or Artillery Fern Pilea prefers maximum sun exposure. However, it may tolerate light shade. Ideally, the soil should be kept moist and well-draining. For the Pilea microphylla, you can allow the soil to dry between waterings. It will help the plant establish sooner!
You can occasionally pinch the plant to promote new growth. The plant is generally easy to care for as long as you don't overwater it.
If the leaves start dropping, stop watering immediately.
10. Creeping Charlie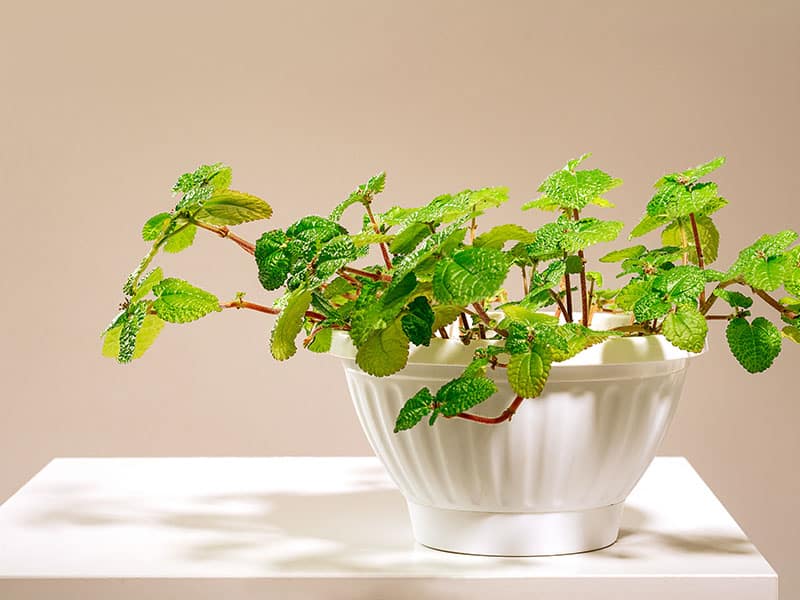 Pilea nummulariifolia or Creeping Charlie plant is an interesting-looking plant that can be grown as a houseplant and outside ground cover. The small and fleshy leaves of Creeping Charlie are edible and often used for tea preparation.
The ideal conditions for Creeping Charlie are dappled shade, loamy or sandy soil with good drainage.
Creeping Charlie blooms, but the flowers are insignificant. They are green and don't have high ornamental value because they rarely stand out against green foliage.
When grown outdoors, Creeping Charlie is an invasive plant. It can only be grown outdoors from 10a – 11 a.
11. Pilea Globosa
Pilea serpyllacea Globosa is a lovely plant with small fleshy leaves. Globosa remains a low plant with an average diameter of around 2.5 inches.
It is a succulent plant, so it doesn't need a lot of water. A small amount of water every ten days to two weeks will be sufficient. Ensure the plant receives plenty of indirect sunlight and protects it from cold temperatures.
Globosa also needs protection from extreme heat, so morning sun exposure during summer is ideal.
Pilea globosa is a somewhat rare plant.
12. Pilea Silver Sparkle
Pilea glaucophylla or Silver Sparkle Pilea needs bright, but indirect light to thrive. The key to keeping the plant healthy is optimal watering. The trick is to choose a pot with excellent drainage and loose soil, so you can water the plant often. With a good pot and well-draining soil, the roots won't rot. So, the plant will thrive in plenty of moisture.
Silver Sparkle Pilea remains compact and has a trailing growth habit. You can keep it in the terrarium and humid areas.
You can plant it in the cactus mix with other succulents with the same light and watering requirements.
13. Black Leaved Panamiga
Pilea repens is a common terrarium plant. The plant is easy to identify because of the dark-colored foliage. Interestingly, Pilea repens or Black Leaved Panamiga grows excellent in full shade.
It develops clusters of small, white flowers between spring and fall. Even though the flowers aren't very showy, they make a lovely contrast with dark foliage and give the plant a charming look.
Pilea repens can benefit from a weekly dose of fertilizer during the growing season. Also, the soil needs to be moist but not waterlogged. Don't forget to reduce the watering in winter when the plant goes dormant!
14. Jamaican Pilea
Pilea grandifolia is native to Jamaica, hence the common name. The plant features wonderful, textured oval, quilted leaves. Also, Jamaican Pilea is one of the rare Pilea varieties grown because of the foliage and flowers. The flowers are small, but delightful and give the plant a unique look.
Pilea grandifolia is a tropical plant with a fast-growing habit. It is also easy to care for and is sometimes called Alligator Pilea because of the textured leaves.
A shady and sheltered location is ideal for Jamaican Pilea.
15. Pilea Silver Cloud
Pilea pubescens Silver Cloud features silvery leaves and bushy growing habits. The plant thrives in the peaty soil and prefers humidity. You can keep it in a humid room, such as a bathroom, or increase the humidity with a humidifier or wet pebbles.
Put Silver Cloud Pilea away from bright and direct sunlight as it can damage delicate flowers. Ideally, keep the plant a few feet from the sunny window.
Like other Pileas, the Silver Cloud is easy to propagate. You can use stem tip cuttings to propagate the plant.
Do this if you Pilea plant drops leaves.
16. Pilea Panamiga
Pilea Ovalis or Pilea Panamiga is a lovely houseplant that thrives in standard indoor conditions. Partial or dappled shade suits Pilea Ovalis, alongside moderate moisture. When choosing the soil for Pilea ovalis, pick acid soil.
Pilea ovalis doesn't grow over 12 inches and spreads about the same. It develops insignificant pinkish, green flowers in the summer. But, the ornamental foliage is the primary visual interest of Pilea ovalis. The foliage is evergreen, so it remains good-looking year-round.
Panamiga Pilea can be used as a terrarium plant.
17. Himalayan Clearweed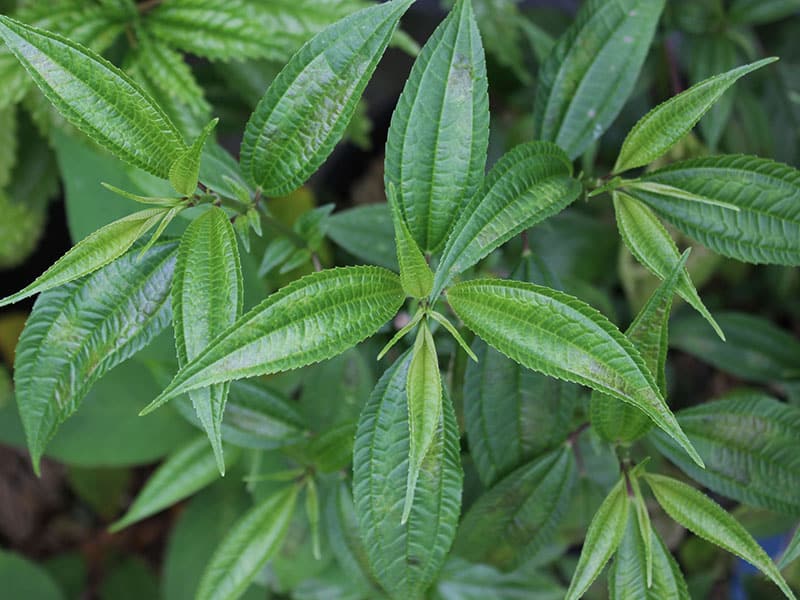 Pilea Scripta or Himalayan Clearweed has an upright growing habit and gets woody around the base. It is similar to other Pilea types because of the elliptic and pointy foliage. The average height of the stem is between 0.3 and 2 inches.
The plant also develops small white and pink flowers between June and October.
18. Pilea Myriophylla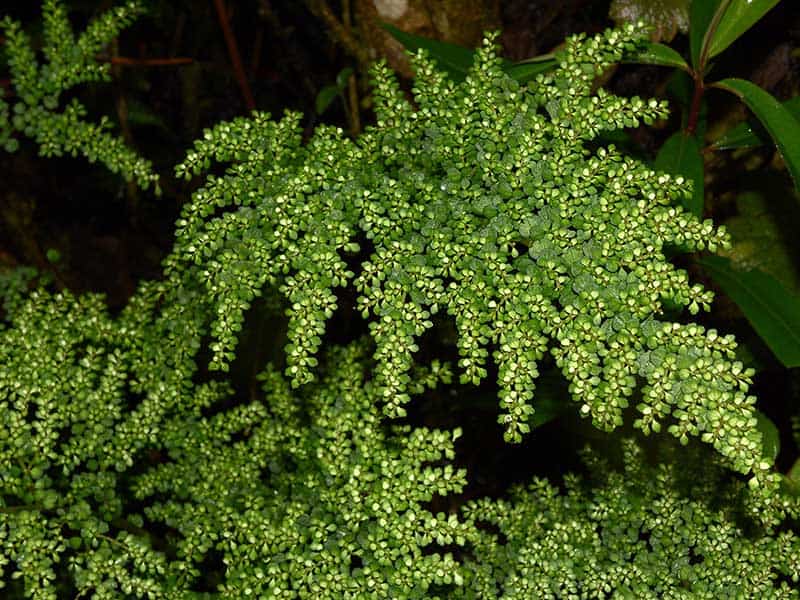 Pilea Myriophylla is native to Ecuador and grows in tropical shrublands. The ideal climate for Pilea Myriophylla is dry and warm.
Pilea Myriophylla features fern-like foliage with a tiny light and dark green leaves.
19. Pilea Espresso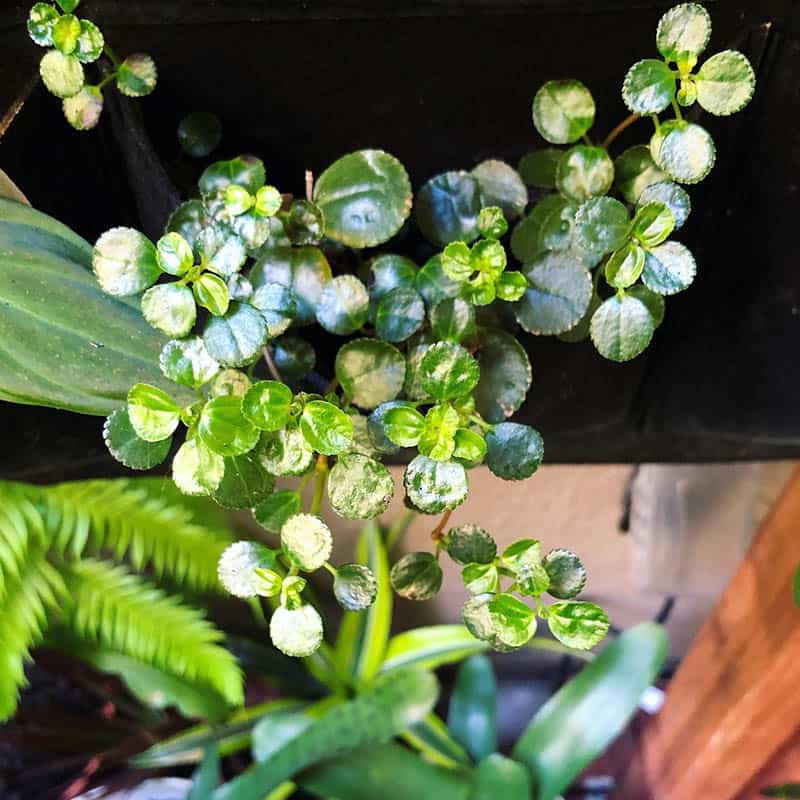 Espresso is one of the rarest Pilea types, a true collector's gem. The plant features dark-green leaves with an almost waxy texture. Moreover, the leaves' undersides are red which makes the plant unique!
Taking care of Pilea Espresso isn't difficult as long as you find a good spot for it. Espresso needs a lot of sunlight, but ensure it is filtered. Otherwise, the leaves may get burnt.
Pilea Espresso needs a lot of water in the growing season, from early spring to late fall. But, you can allow the soil to dry between waterings to prevent overwatering and killing the plant.
During dormancy, in winter, reduce the watering frequency.
Also, Pilea Espresso doesn't need often repoting. Once it overgrows the current container, you can repot the plant to a bigger one. Ideally, do it in spring.
Discover everything about common problems with Pilea plants!
20. Clearweed
Pilea pumila or Clearweed is an annual plant that usually gets two inches tall. It features smooth and translucent stems with alternate oblong and hairless leaves.
Pilea pumilia grows in woodlands across Illinois and can survive in poorly drained soil, rock canyons and shaded areas.
Pilea Plant – A Must-Have Houseplant for Beginners and Collectors
Whichever Pilea type you choose, it will grace your home with its beautiful appearance. These plants are simple to grow if you know their basic requirements. The good thing is that Pilea plants value optimal watering and humidity more than sunlight, so they can survive in homes without plenty of sunlight.
Which Pilea plant will you choose? I already have a Chinese Money Plant and I have my eyes on Pilea Globosa as my next Pilea plant!