Are you in search of plants that grow without sunlight to grow year-round? Here is a list for you! The plants from my list thrive in complete shade and grow well under artificial light.
These low-light plants will instantly brighten up any dark space! Additionally, they will look great even in seasons when days are shorter and gloomy, without sunlight.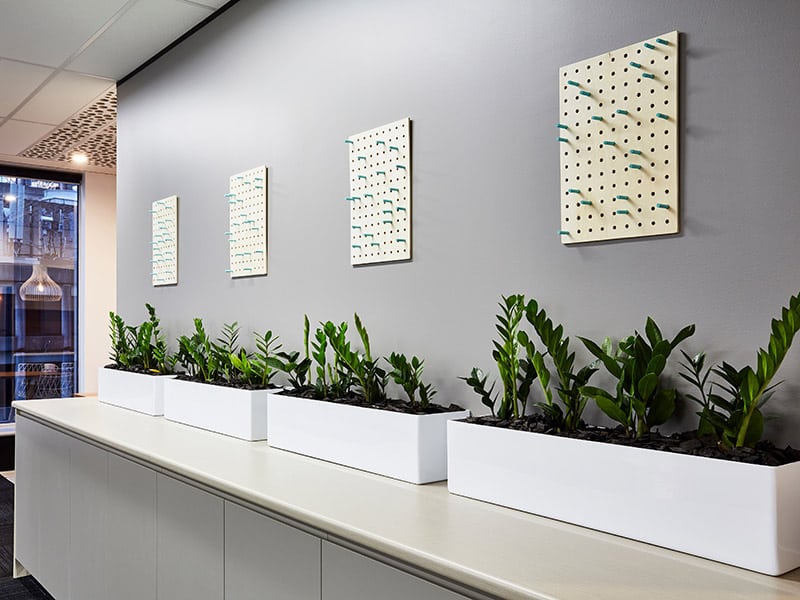 The plants from my list are also perfect for offices, filled with bright artificial light with fewer to no windows!
Some of the plants from the list are popular and well-known, and others are more exotic and trickier to grow!
1. Chinese Evergreen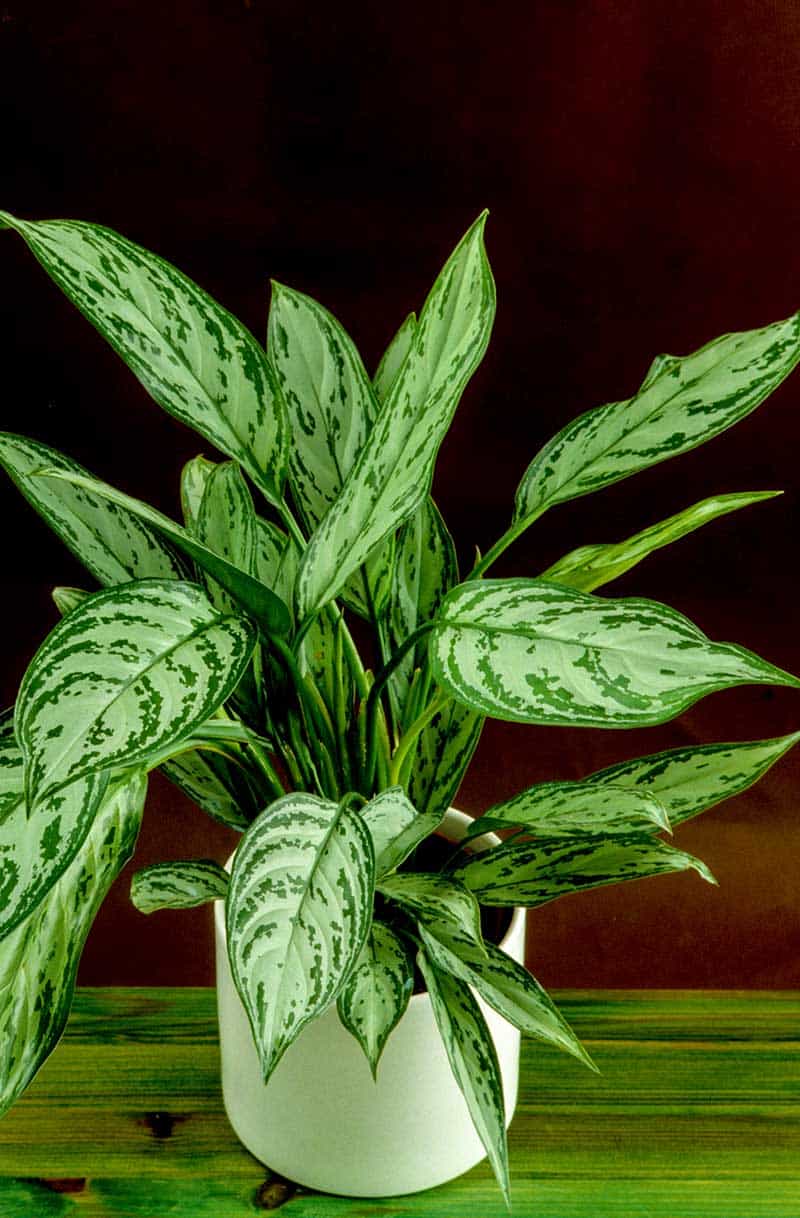 Chinese Evergreen is an amazing standout plant for almost all conditions. It thrives in low light conditions, tolerates artificial sunlight, and requires little to no care. Overall, Chinese Evergreen is a flexible plant with beautiful foliage, perfect for all indoor conditions. Aglaonema is the scientific name of the plant.
If you can provide the plant with well-draining soil and higher humidity, your Chinese Evergreen will reward you with an even more spectacular appearance. For low-light or windowless rooms, Aglaonema is your top, fool-proof pick!
It also doesn't require frequent watering or feeding.
2. Money Tree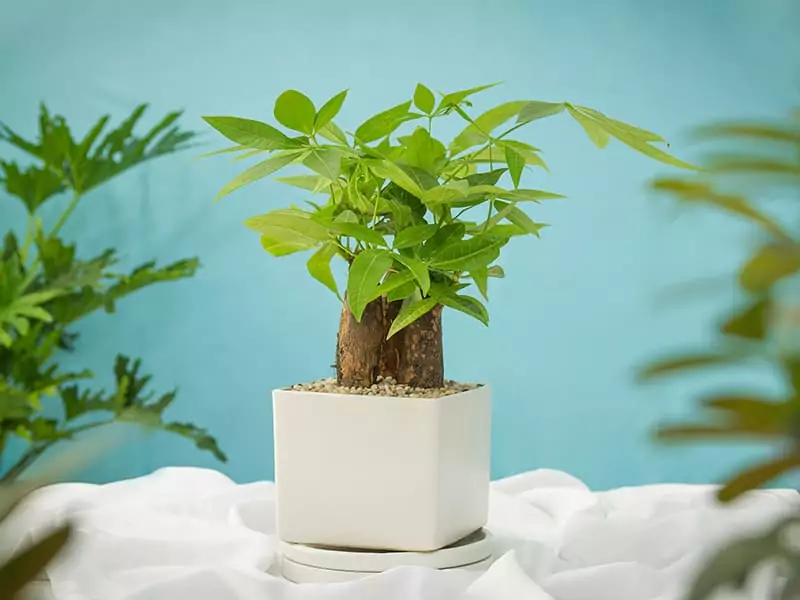 If you don't mind the slow growth rate, pick Money trees for rooms with little to no sunlight. Sure, your Money tree aka Pachira aquatica will grow faster if you expose it to bright indirect light. But, growing in the dark won't harm the tree in any other way.
Money tree usually features a multiple-trunk form, which gives the tree a unique braided look. Because it symbolizes wealth, the Money tree is a perfect housewarming and birthday gift.
The plant needs consistent moisture and fertile soil to thrive.
Complete guide for taking care of Money tree
3. Silver Satin
Scindapsus pictus or Silver Satin vine is an attractive houseplant that adds an exotic vibe to every space! It features unique silvery variegation which reflects natural or artificial light beautifully.
You can keep the Silver Satin vine on a dark shelf and it will become the most stunning eye-catching decoration.
Additionally, the Silver Satin vine is easily propagated via cuttings. You can even start it in water and watch your silvery vine thrives in the dark!
4. Boston Fern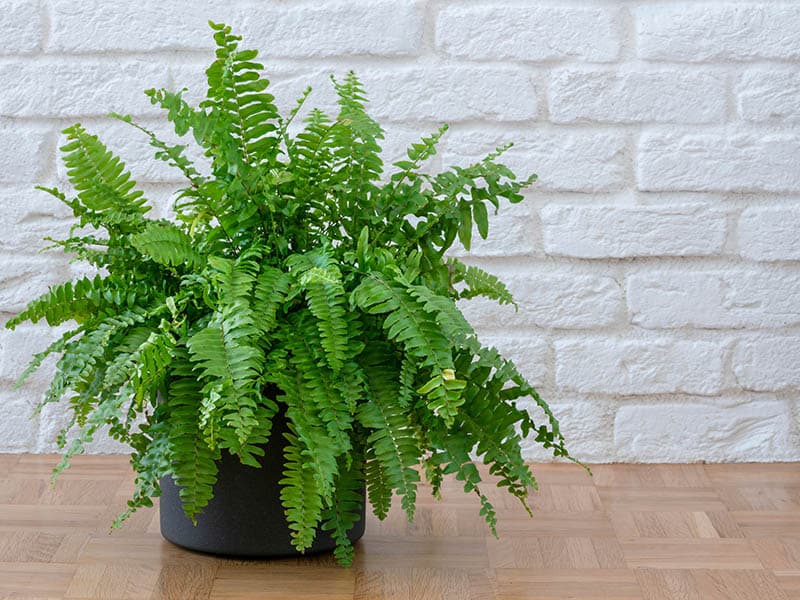 Boston Fern is an adaptable plant. It enjoys moderate sunlight exposure and can remain good-looking and healthy in the shade and under artificial light. Too much sunlight will result in burnt fronds.
You can propagate Boston Fern by division. Use fresh potting soil and slightly moist soil to boost the Fern development. The scientific name is Nephrolepis exaltata, and it is one of the most popular ferns ever, also known as Sword fern.
Mild temperatures between 65 and 75 degrees Fahrenheit are ideal for Boston Fern.
5. Peace Lily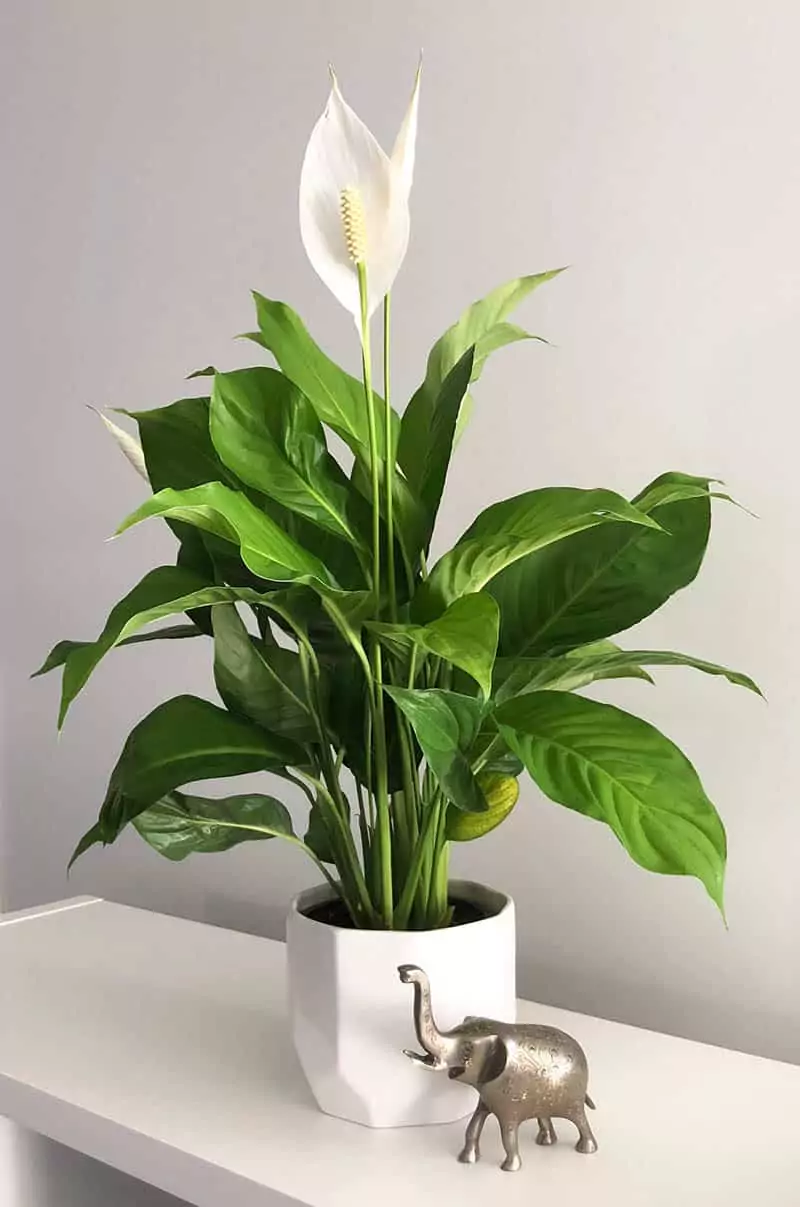 Peace Lily survives low light conditions without any issues. With the lovely dark green foliage and charming white blooms, Peace Lily is great for dark rooms.
In addition, too much sunlight dries the flowers and scorches the foliage. Peace Lily loves moisture and needs consistent, weekly waterings. When the plant needs more water, it will signalize you by dropping the leaves. In the winter, Peace Lily aka Spathiphyllum needs less moisture.
Peace Lily isn't picky about humidity, soil type, and temperature. However, too cold temperatures might damage the plant.
How to propagate Peace Lily
6. ZZ Plant
The ZZ plant can survive months of neglect and is one of the best beginner-friendly plants. Low light, inadequate moisture, and poor soil quality aren't enough to kill the ZigZag plant.
Also, the ZZ plant is perfect for a bathroom or windowless office because it can tolerate artificial light for prolonged periods. In fact, if you expose the ZZ plant to sunlight, the leaves will turn yellow, scorch, or drop.
To help the plant, position it in the darkest corner of the room, or filter the sunlight with thick curtains.
The fleshy, oval leaves feature unique growing patterns, which give the ZZ plant its recognizable look.
7. Spider Plant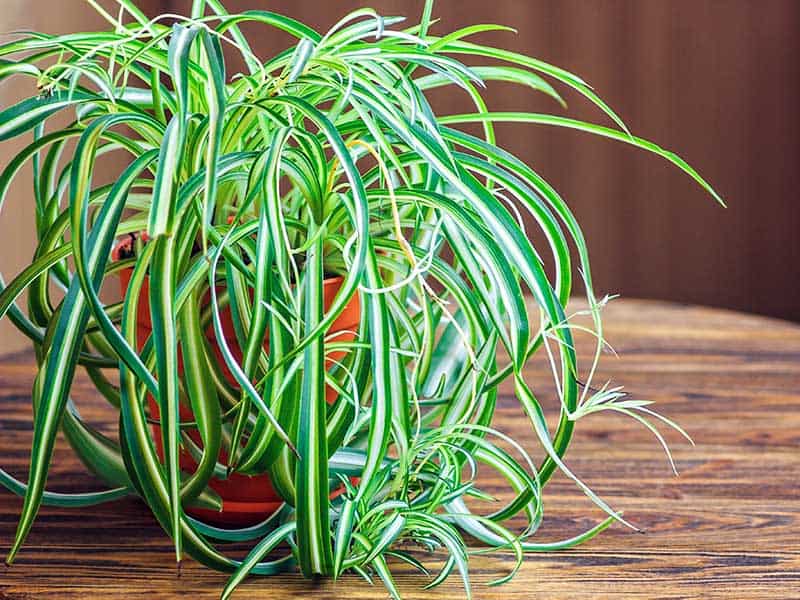 Chlorophytum Comosum or Spider plant, should be kept away from direct sunlight under all conditions. In medium to low light conditions, the Spider plant develops lovely variegation on the centers of the leaves. When the plant is exposed to too much sunlight, it turns brown.
Spider plant is a tropical variety, which grows well in average indoor temperatures. Medium humidity around 45% is optimal for your Chlorophytum Comosum.
Don't forget to use water-soluble fertilizer in the spring and summer to help the plant establish and grow better. Feed the plant every two or three weeks in that period for the best results.
8. Lucky Bamboo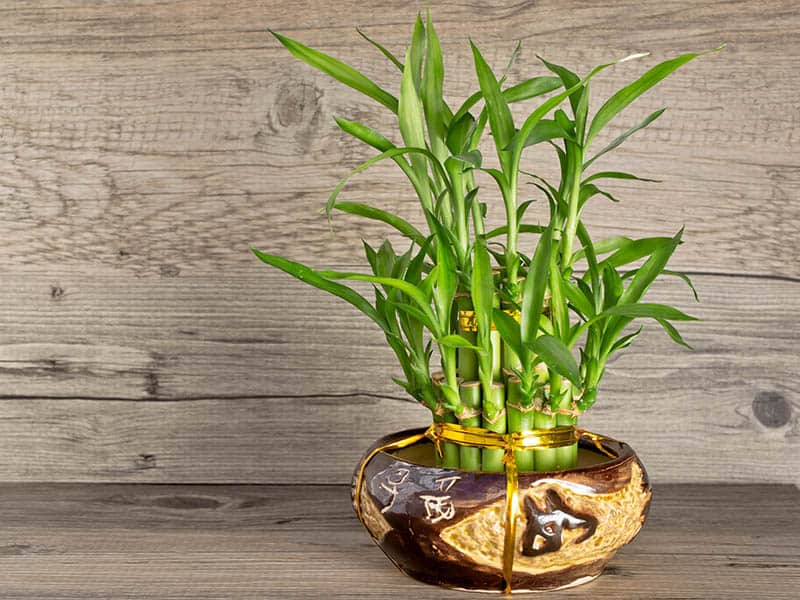 Lucky Bamboo thrives in low and indirect light. However, it won't survive in complete darkness. Luckily, you can overcompensate for the lack of sunlight with artificial light. That would be perfect and keep your Lucky Bamboo thriving.
Lucky Bamboo thrives in warmth. You should also use filtered or distilled water for your Bamboo to prevent mineral buildup, and keep the plant healthy. Proper drainage is a must. Even though Lucky Bamboo can grow in water, it will die in soggy soil.
Moreover, if you grow Lucky Bamboo in pots, you'll need to clean the pot thoroughly every several months to prevent algae build-up.
9. Calathea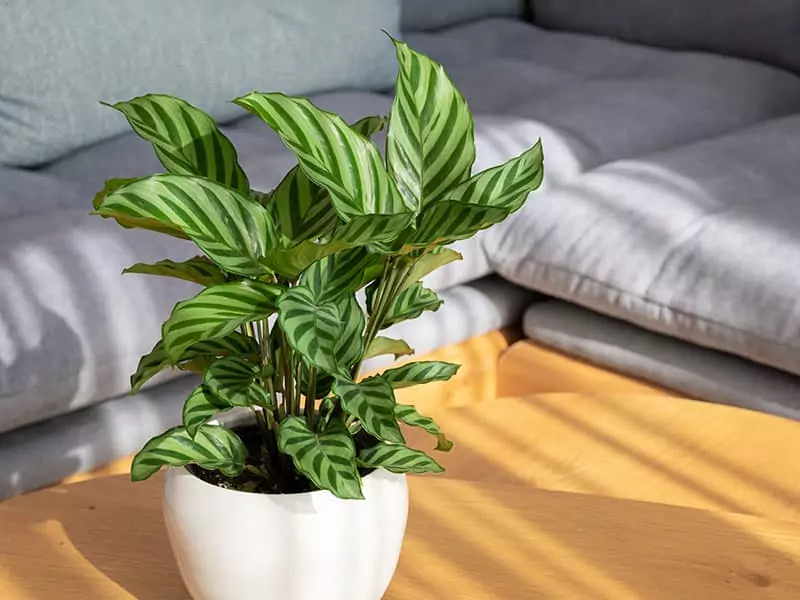 Here is the thing with Calathea, it needs ten hours of indirect light per day but it will grow equally great under the same amount of artificial sunlight. Therefore, as long as your Calathea is well-lit, the plant doesn't mind whether the lighting is natural or artificial.
Growing Calathea needs a mirror is a great trick to increase lighting exposure.
Additionally, Calathea plants that grow in low-light conditions, under artificial sunlight need less water than those exposed to sunlight. Always check if the soil is dry before watering Calathea to prevent root rotting and keep your plant alive.
10. Bromeliads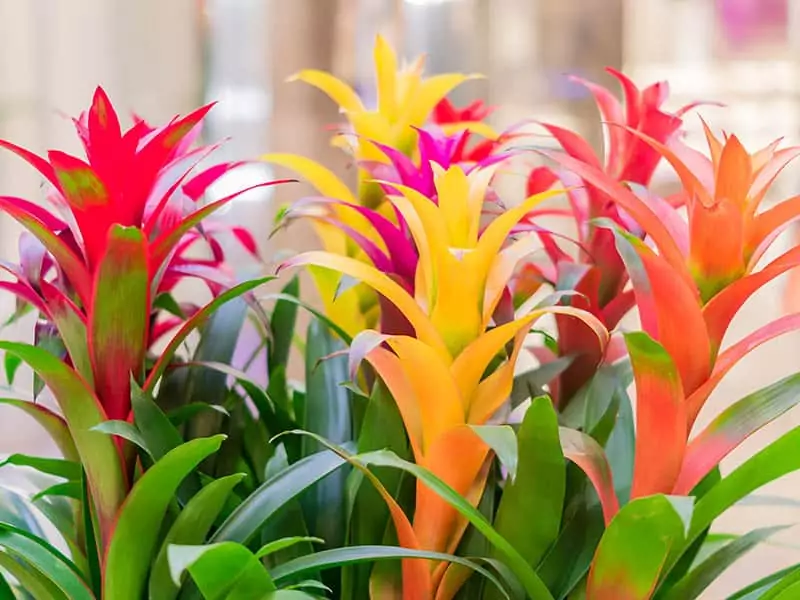 Bromeliads are low-maintenance and colorful plants with beautiful leaf crows. Keep your Bromeliads away from direct light, and water them weekly to maintain their lovely appearance. However, keep the water away from the foliage. Only water the center of the plant to prevent fungal diseases.
Moreover, Bromeliads doesn't mind growing under artificial lighting as well. Moderate humidity and proper air circulations are beneficial for Bromeliads. These plants can also benefit from light fertilization during spring and summer.
Things to do when Bromeliads flowers brown
11. Weeping Fig
The Weeping Fig tree is a beautiful, low-maintenance, and popular houseplant! The ideal location is near a sunny window, but Weeping Fig also adapts to moderate and low light conditions.
What it can't stand is soggy soil. Therefore, ensure the soil has adequate drainage and keep Weeping Fig evenly moist. When your plant drops leaves, let the soil dry and be cautious to not overwater it.
Weeping Fig is a heavy feeder, and it needs regular feeding throughout spring and summer.
12. Cast Iron Plant
The Cast Iron name indicates that the plant is resilient and can withstand various and less than perfect growing conditions.
Cast Iron Plant grows well in low light and under artificial light. However, when it receives a few hours of indirect sunlight, your Cast Iron plant looks the most beautiful. Never expose it to harsh afternoon sunlight because it can severely damage it after prolonged exposure.
You should water the Cast Iron plant when the topsoil layer seems dry to touch. Remember to empty the saucer because the plant isn't tolerable to standing water.
Find out why the Cast Iron Plant is one easiest houseplants to grow
13. Staghorn Fern
Staghorn fern has a beautiful leaf frond that requires simple care and can survive different indoor conditions. Staghorn fern is epiphytic, and it grows on other plants and trees in its native habitat. But, you can also grow Staghorn fern indoors in standard flower pots.
Staghorn fern needs diffused light to grow. So, a shady spot in your room, which receives only a little light is appropriate. Staghorn fern needs regular misting and soaking. It will mimic the conditions in the plant's native habitat.
14. Corn Plant
Dracaena Fragrans or Corn plant is one of the easiest houseplants. Nothing you do or don't do will mess up with the natural growing cycles of the Corn plant. The ideal growing requirement for the Corn plant is a light shade, but it will tolerate full shade.
The soil needs to be kept moist. If you skip the watering session, the leaves' tips will turn brown to tell you the Corn plant is thirsty! Fertilization is optional, and the plant grows in the average indoor temperature range, between 65 and 7. degrees Fahrenheit.
15. Peperomia Obtusifolia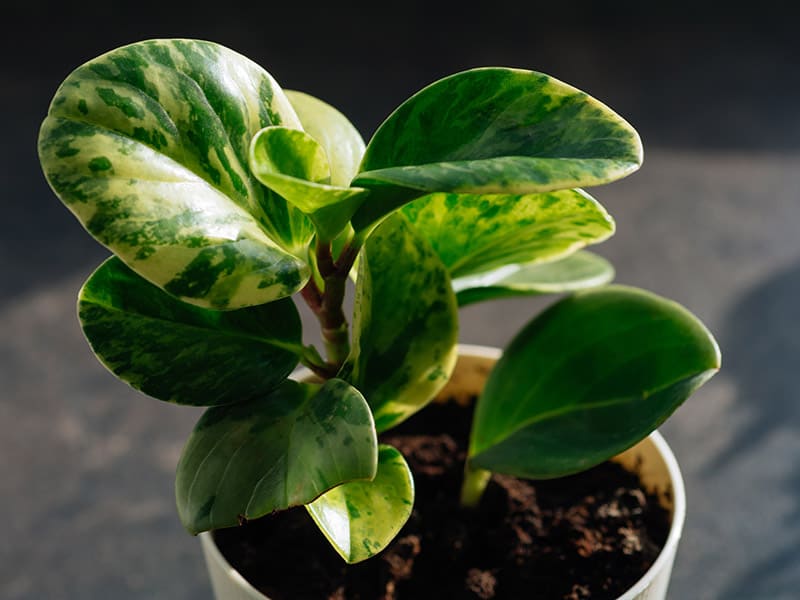 Peperomia Obtusifolia requires watering twice a month in average household conditions. But, the rule of thumb to follow is to water the Peperomias more if they receive more sunlight.
So, if you keep the plant in low light or under artificial light, Peperomia only needs watering when the soil is dry.
Peperomia is native to tropical areas, and it will benefit from higher humidity.
Because it is a beautiful, compact, and low-maintenance plant, Peperomia Obtusifolia is excellent for small and dark areas. It is also suitable for offices and homes with pets because Peperomia isn't toxic.
16. Philodendron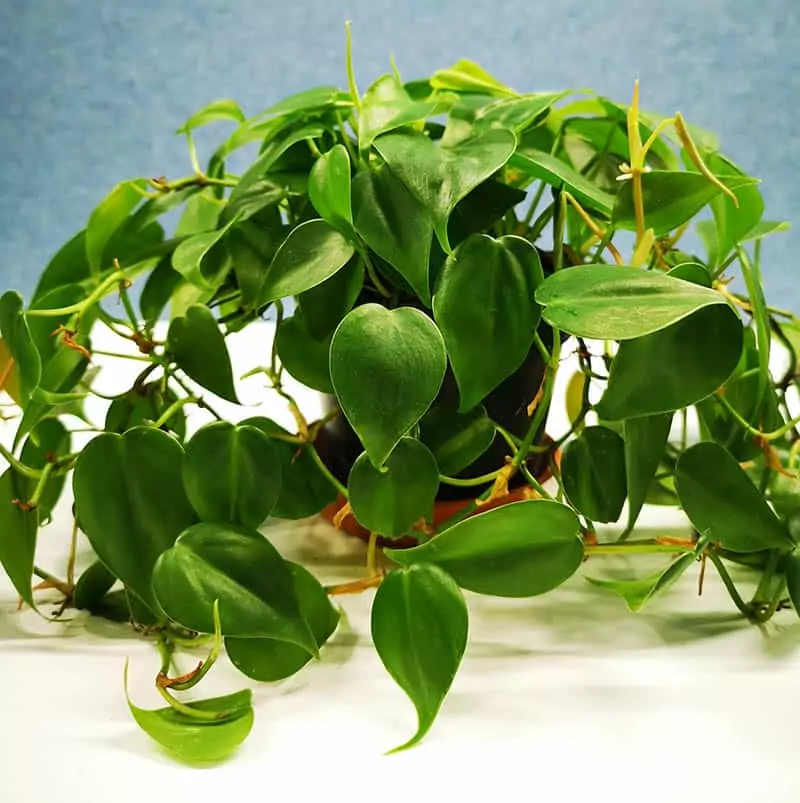 A large Philodendron family is praised for simple care and low-light growing requirements. With Philodendrons, you have a lot to choose from, including popular varieties such as Heart-Leaf Philodendron. It is a magnificent vine for hanging baskets or the trellis.
Prune Philodendron to maintain the desired form and shape of the plant. Monthly fertilization is beneficial. The same applies to repotting when the Philodendron overgrows the current container.
Warm temperatures and regular watering are standard growing conditions for Philodendron.
17. Peacock Plant
The Peacock plant is happiest under artificial light or moderate sunlight. The beautiful foliage will get burnt when exposed to sunlight. Peacock plants can grow in the dark but slowly.
Peacock plants can be tricky to grow. It needs misting several times a week because dry air affects the ornamental leaves negatively. During winter, maintaining high humidity is a must. You can improve it by using wet pebbles or placing a humidifier in the room.
Also, don't use tap water with your Peacock plant. Distilled and filtered water work better. During winter, reduce the watering.
In all other seasons, the soil needs to be evenly moist.
18. Wax Plant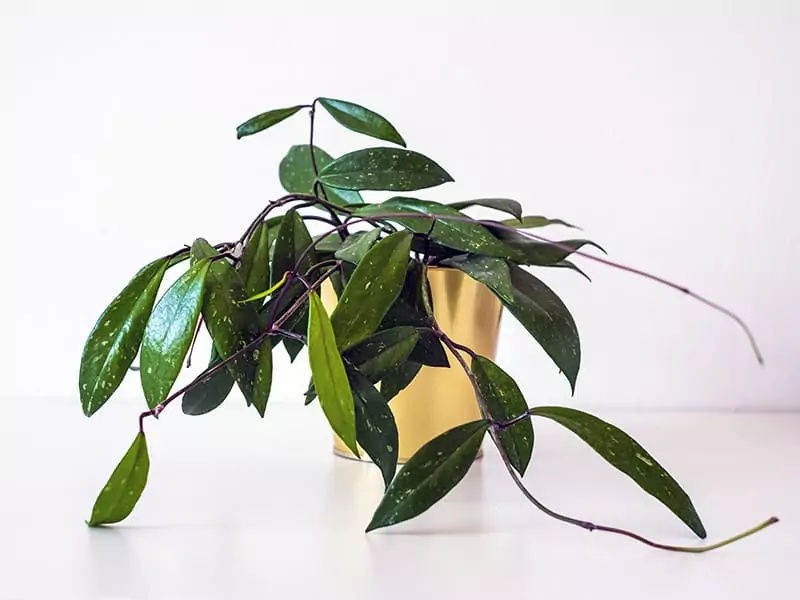 Wax plant or Hoya is a popular houseplant because of the attractive look, easy-going nature, and tolerance to low light.
There are a few Hoya varieties that can withstand low light. When taking care of any Hoya plant, you should never keep the plant sitting in water. Water it thoroughly, but throw away the excess from the saucer. Fast-draining soil is also an important condition to meet, and the rest of the care is simple.
Hoya grows in average household humidity and temperature range. It is also a disease-free plant. Sap-suckers may attack the plant, but you can solve the issue with warm water and neem oil.
19. Kimberly Queen Fern
Partial sun or low lighting is perfect for Kimberly Queen fern. Direct sunlight and soggy soil are the easiest way to kill your ornamental fern. The delicate fronds will turn brown or yellow if the lighting is too harsh.
Kimberly Queen fern grows best in acidic and neutral soil. It is also a great statement plant for office or dark rooms because of the vibrant green and unusual fronds.
You can also grow it outdoors, in warm and humid climates.
20. Dwarf Umbrella Plant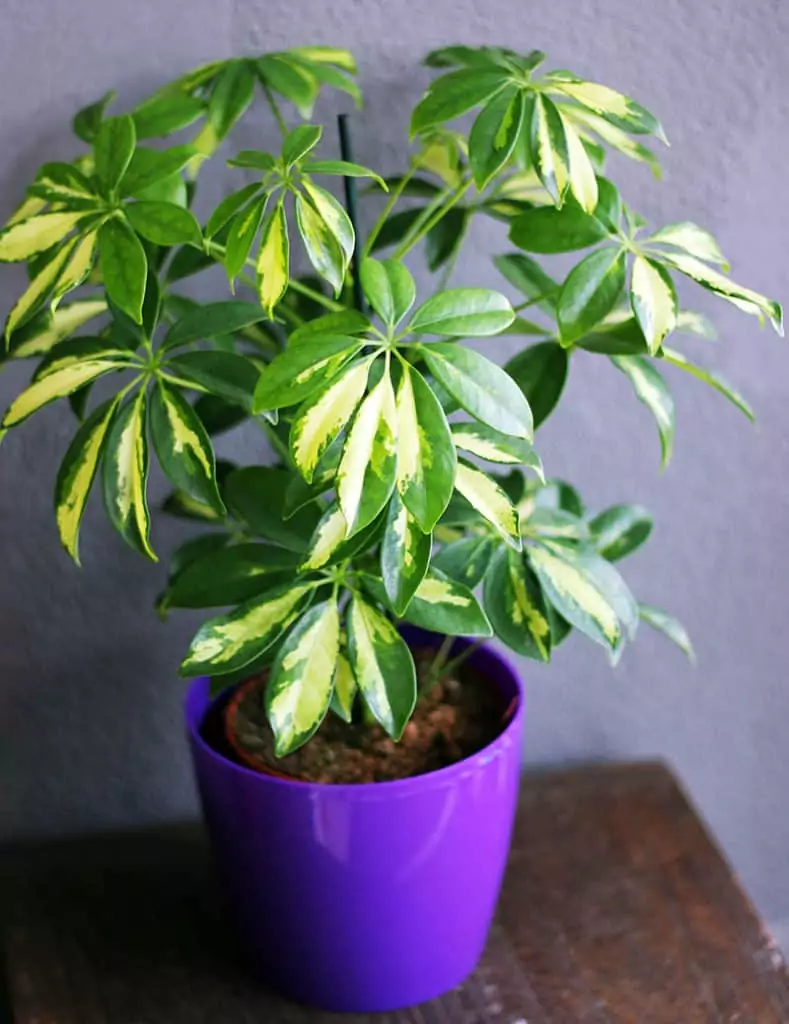 The perfect position for your Dwarf Umbrella plant is a few feet from the window. The plant may tolerate only little direct sunlight, but it will burn out completely when exposed to hot afternoon and midday light.
In low-light conditions, the Dwarf Umbrella or Schefflera plant grows slowly. But, it remains good-looking. Add a weekly dose of fertilizer to your plant to help maintain a healthy growth rate in spring and summer.
The soil needs to be moist and fast-draining. In the winter, the plant doesn't need much water.
21. Begonia Rex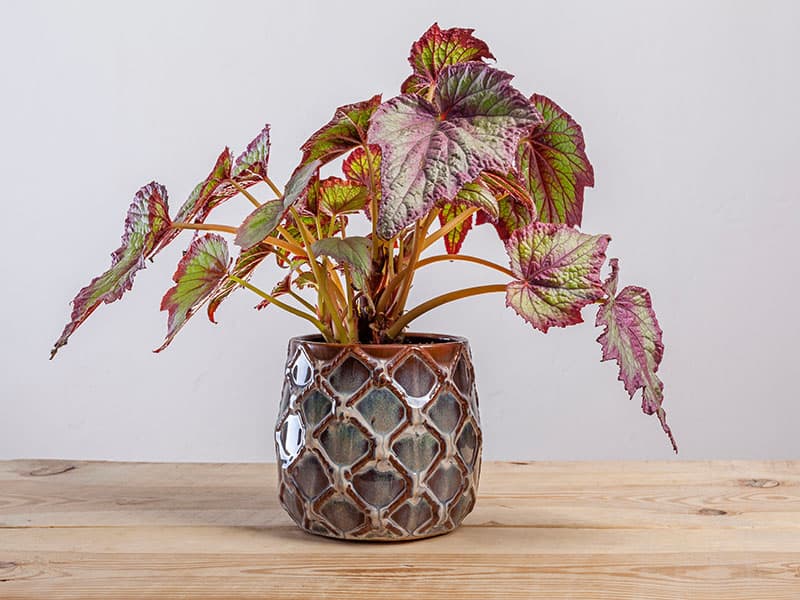 Begonia Rex is a low-light plant with spectacular foliage! The plant needs regular watering and is sensitive to overwatering. Begonia Rex is a somewhat fuzzy houseplant. It needs misting, but too frequent misting can lead to powdery mildew.
Allow the soil and foliage to dry between waterings and misting. If the humidity in the room is high, reduce the misting frequency to keep the leaves healthy.
Use slightly acidic soil to help your Begonia Rex thrive.
Sunlight Isn't A Must-Have With These Plants
Low lighting isn't an obstacle to expanding your plant's collection! There are several amazing low-light plants, which can transform dark places in your home! At the same time, most of them are fool-proof and beginner-friendly!
Philodendron is my old-time favorite, but I will also choose colorful Begonia Rex for my dark hallway!
Which low-light plant will you choose? I hope you found the article useful! If you did, don't forget to give it a thumbs up!