Did you know there are several types of coconuts apart from Coconut palm? Some of them are native to distant parts of the world, and others are dwarf and can be found in well-supplied nurseries.
Coconuts are common symbols of beaches, with their rich crowns and sweet fruits. Coconut flesh, milk, and flour are used for culinary purposes, medicine, and cosmetics. But, other parts of the fruits also have a purpose. For example, the husk is commonly used for rope production, and sticks are part of the brooms!
Cocos nucifera is the only known species of coconuts, but here is the list of coconut cultivars you should know about!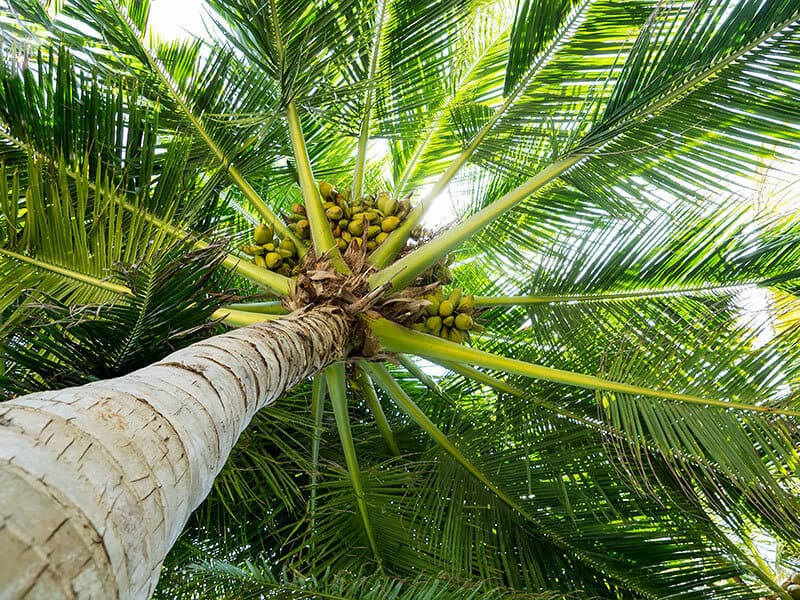 1. Chowghat Orange Dwarf Coconut
Chowghat Orange is a popular dwarf variety of coconut. It is attractive and easily recognizable because they are large with distinctive orange husks. This variety of coconut is grown in different parts of India, especially in saline areas. Chowghat Orange also features green leaves with orange scars.
The dwarf coconut doesn't produce fruits in the first year. In most cases, coconut needs three years to establish and produce fruits.
In its native habitat, the variety is known under different names – Kenthali and Chenthangu. When people grow in a commercial setting, the trees need to have 20 feet spacing, and they will develop well. The tree requires well-drained soil and has excellent drought resistance.
2. Dwarf Coconut Palms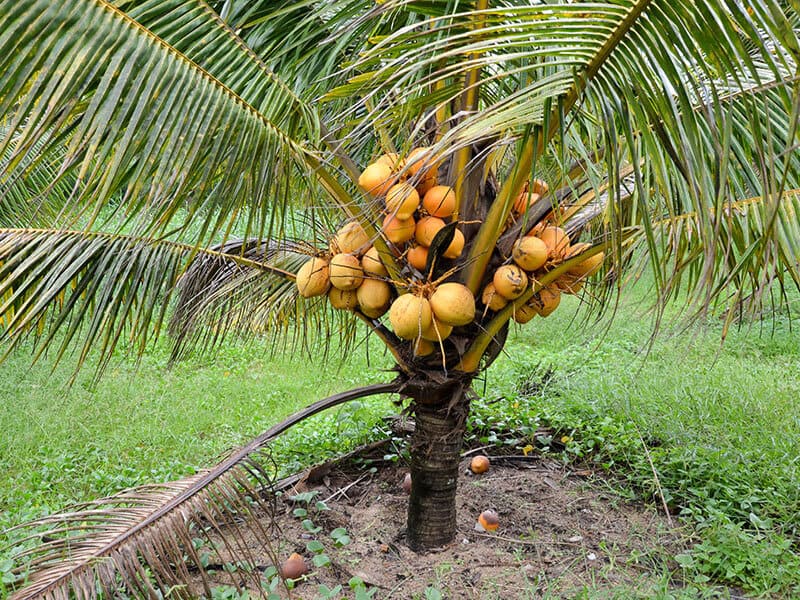 Dwarf Coconut palms are a great way to replicate the beachy vibe in your backyard! The palms are practical because they don't get as tall as standard coconut palms. But, they are only suitable for USDA hardiness zones ten to 12.
The tree prefers a warm, humid, frost-free climate with an average daily temperature of about 72 degrees Fahrenheit. Too cold temperatures, below 32 degrees Fahrenheit will kill the plant. However, if Dwarf Coconut palm is fed with proper fertilizer, nutrients can minimize the cold damage.
The ideal pH value for the soil is between five and eight. The dwarf varieties tolerate salt spray and wind, even occasional flooding.
The ideal location for the tree in full sun and with available space from 20 to 40 feet. Before planting the tree, remove grass and weed in the three feet diameter, and use organic mulch to prevent the new grass from developing.
During the first year after planting, a coconut tree needs at least one inch of water per week. As the plant grows, the drought tolerance increases. Don't forget to use palm-specific fertilizer to boost the plant's growth.
Can you make a simple self-watering system for Coconut palm?
3. Malayan Yellow Dwarf Coconut Trees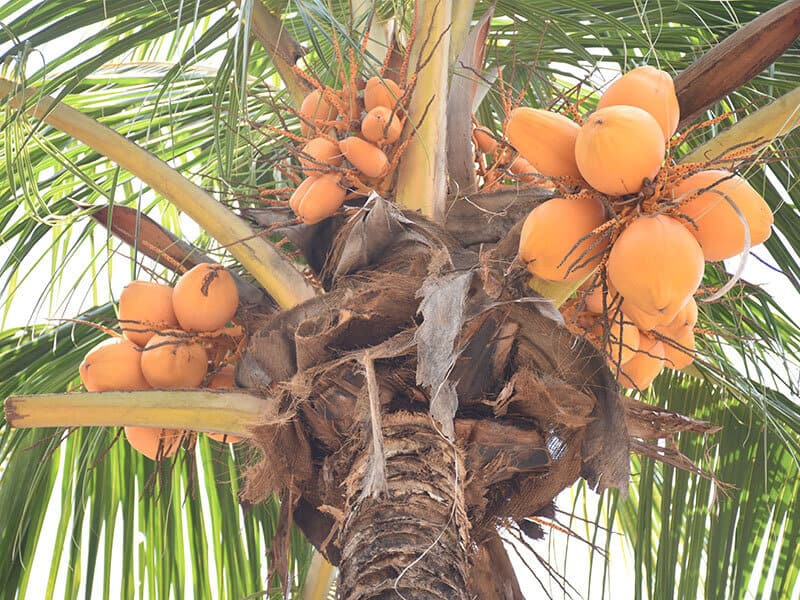 Malayan Yellow coconut is a beautiful landscape tree that can transform every outdoor setting! You need to prune the old foliage because this palm isn't self-cleaning.
Malayan Yellow coconut survives in the USA in zones 10b to 11. Further, the coconut tree is tolerant to air pollution, and easy to grow in urban areas. You can also plant it as a single specimen, as a tree pit, street tree, etc.
The Malayan Yellow palm tolerates soil with poor drainage and drought. The height varies vastly and is usually between 30 and 60 feet.
The palm grows best in full sun. It is also resistant to salt and various soils, including loamy, clay, alkaline, acidic, etc.
4. Green Dwarf Coconut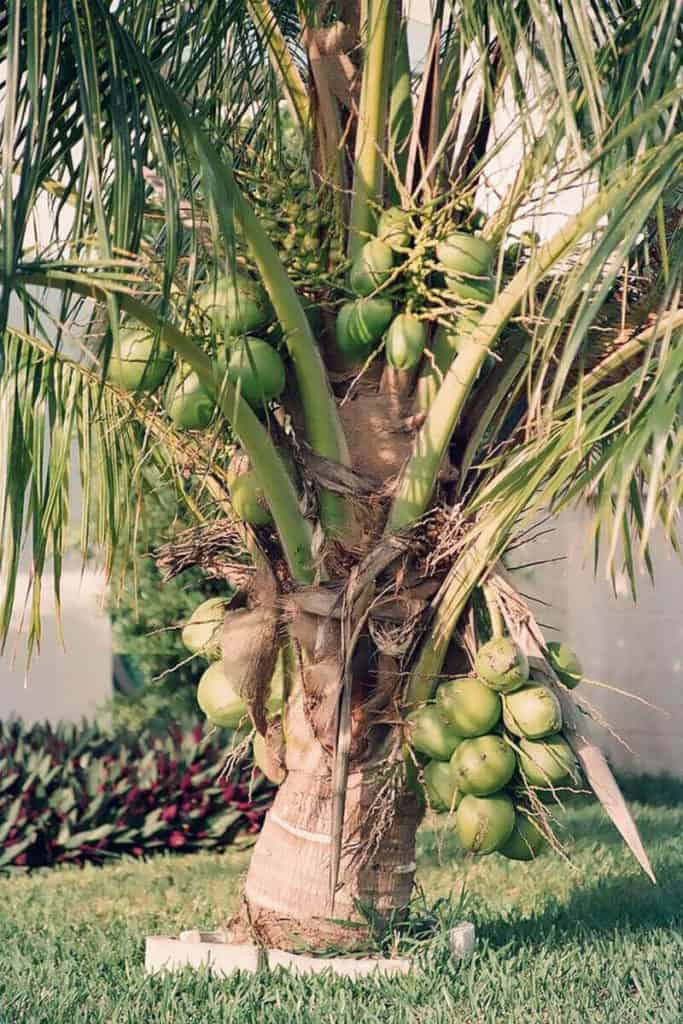 Green Dwarf coconut trees can reach a height from 15 to 20 feet in the mature age. The tree has a moderate lifespan of 50 years. Like most other coconut varieties, Green Dwarf needs three or four years to bear fruit. Each tree can produce 60 or 70 coconuts per season! The tree is widely grown in South India and has many uses for fruits and foliage.
The tree needs a lot of sunlight to thrive. Plant it in well-draining soil and water abundantly during the first year. You can use palm-specific fertilizer to boost the growth and development of the tree. Once the tree starts producing fruits, use high-potassium fertilizer to promote fruit production.
5. Golden Malayan Dwarf Coconut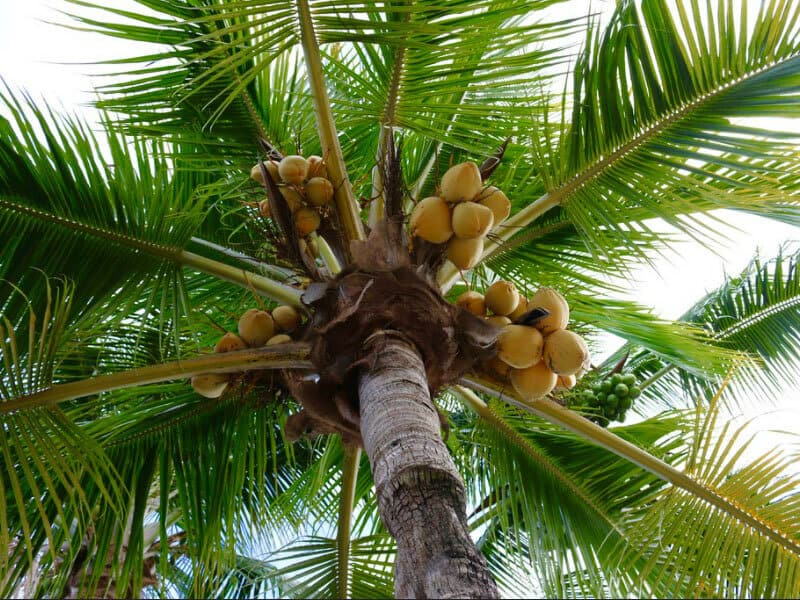 Golden Malayan Dwarf Coconut is a variety of Cocos nucifera trees. It got the name of the golden color of the fruits.
You can grow it in USDA hardiness zones ten and 11. Like other Malayan coconuts, the gold variety grows between 30 and 60 feet. Also, the growing requirements for Golden Malayan Dwarf Coconut differ little from the rest of the varieties.
If you plant the tree in the correct zone, your Coconut tree becomes a low-maintenance plant!
The tree bears fruits once it becomes around two or three feet tall, which may happen in the second year after planting. Therefore, compared to other Coconut types, the Golden Malayan tree is excellent if you want to harvest the sweet fruits as soon as possible!
6. West Coast Tall Coconut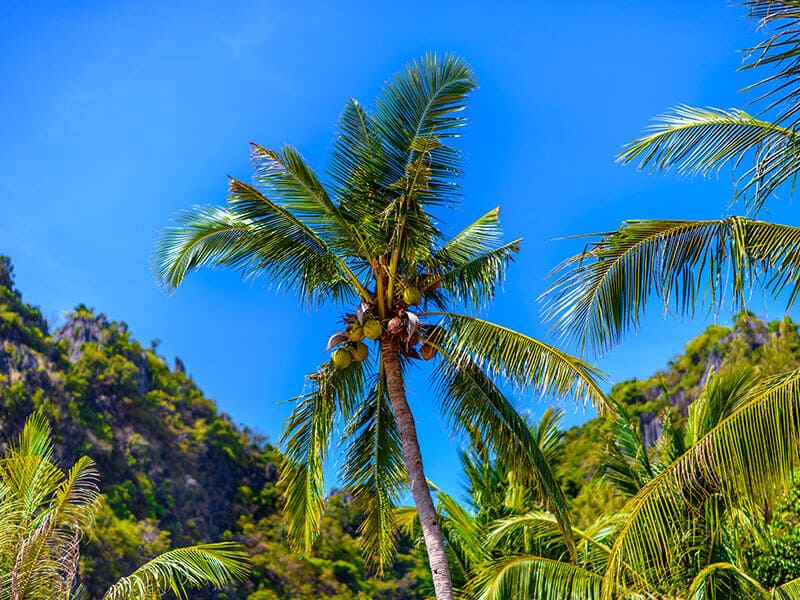 The West Coast Tall Coconut palm grows up to 60 feet and has long and sturdy petioles. An average tree can bear different-colored fruits, from green, yellow to full brown.
West Coast Tall Coconut palm needs from six to eight years to produce first fruits. Despite it, the tree is popular in India and one palm can bear from 80 to 100 fruits per season.
Ripe fruits with thin husks are around 7 inches in diameter, but these can be smaller.
7. Jamaican Tall
Jamaican Tall Coconuts are great palms to grow and perfect for palm-enthusiast, but they might be difficult to track down. Additionally, the tree is prone to lethal yellowing diseases, which devastated the Jamaican Tall Coconuts in Florida 20 years ago.
Sometimes, Jamaican Tall is referred to as Atlantic palm, and it is one of the fastest-growing Coconut varieties.
The palm features a swollen trunk and luscious fronds. It requires warm temperatures and fertilizer for palms to thrive. Plant it in full sun location and water well during the first year.
8. Chandrakalpa Coconut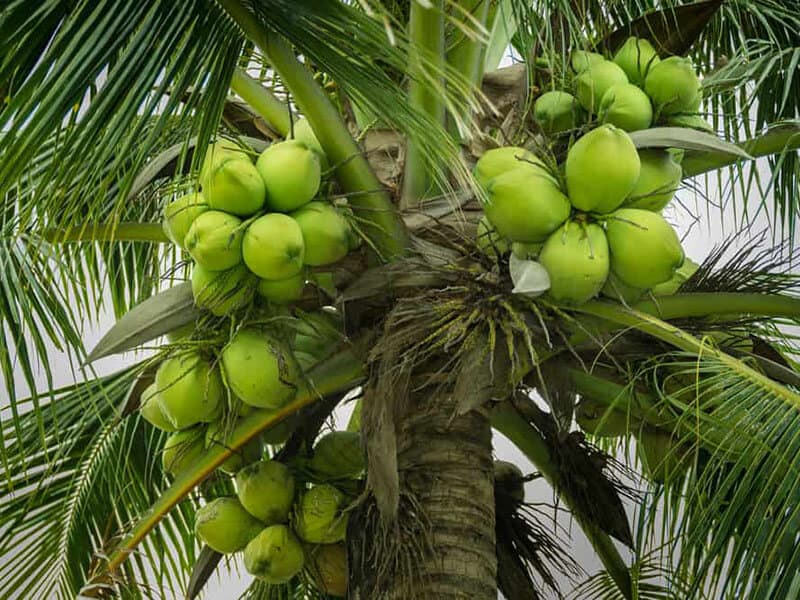 Chandrakalpa Coconut tree is also known under the name Lakshadweep. It is one of the common trees grown in India. Interestingly, the plant is resistant to varieties of conditions, including moist soils.
After five or six years after planting, the Chandrakalpa coconut starts to produce fruits. In the first season, each tree can produce up to 100 nuts! It is also suitable for commercial cultivation in a variety of Indian provinces.
Let's see this video:
9. Maypan Coconut
Maypan Coconut tree is a hybrid variety that scientists developed to overcome the issues the Jamaican palm was prone to, such as lethal yellowing disease. The disease has been transmitted by insects. The Maypan Coconut tree doesn't show the signs of diseases, such as premature leaves drooping and dead flowers.
The variety has been on the market since the 1960s and has been cultivated in Latin America and Caribbean Islands.
10. East Coast Tall Coconut Tree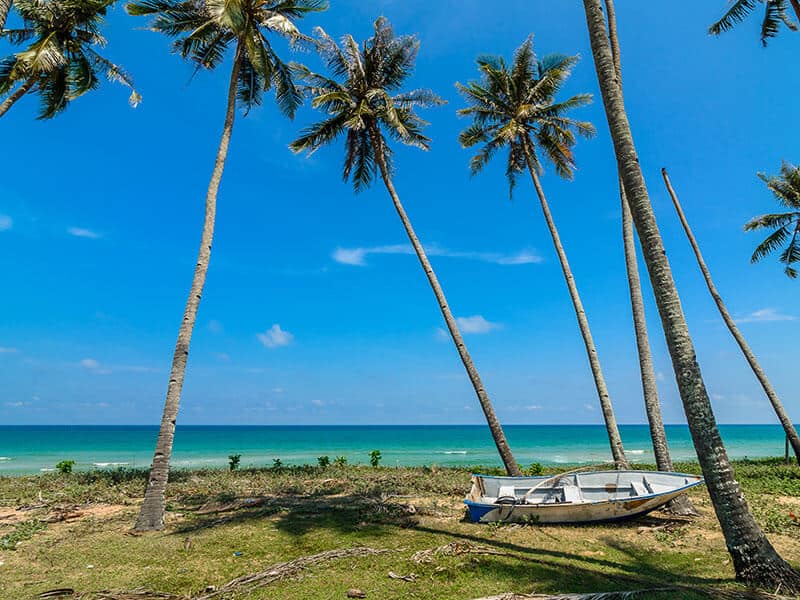 East Coast Tall Coconut tree is widely cultivated in India, West Bengal and Tamil Nadu areas. The tree prefers well-draining soil and a lot of sunlight. Also, East Coast Tall Coconut has medium watering requirements and grows best in red loam and alluvial soil.
On average, mature trees are around 90 feet tall. Overall, the tree is low-maintenance and survives different conditions, except for overwatering.
The East Coast Tall coconut requires from six to eight years to produce fruits. On average, healthy and mature trees can produce around 70 fruits per season.
11. Panama Tall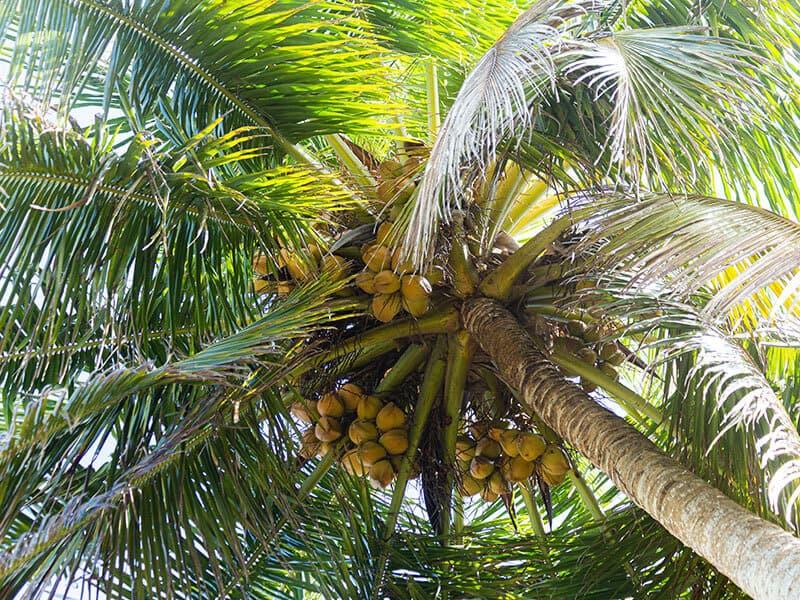 Panama Tall is a beautiful variety of Cocos nucifera. It grows up to 100 feet in height and is part of the well-recognized Florida landscape! Many nurseries in the US ship established Panama Tall Coconut tree.
It features beautiful pinnate foliage with a self-cleaning habit, so the trunk remains smooth. You can grow it as a single specimen, or part of a wider tree group! Panama Tall cannot survive temperatures below 40 degrees Fahrenheit.
You can try to grow Panama Tall in frost-free climates with colder temperatures, but it will cause stunted growth. Moreover, the plant will require a lot of nutrients and be at a higher risk of dying. You can also grow it in a container outside during warm parts of the year. When the temperature drops, bring the tree indoors!
Compared to Jamaican Tall, the Panama Tall coconut variety has better cold and disease resistance.
12. Tiptur Tall
Tiptur Tall is an excellent Coconut variety, grown for abundant crops in India. Mature trees can produce up to 200 fruits per season if you provide them with correct conditions. Those include well-draining soil, medium moisture, plenty of nutrients, and full sun exposure.
The Tiptur Tall needs five years to mature and start producing fruits. You can recognize these coconuts by their distinctive green color.
13. King Coconut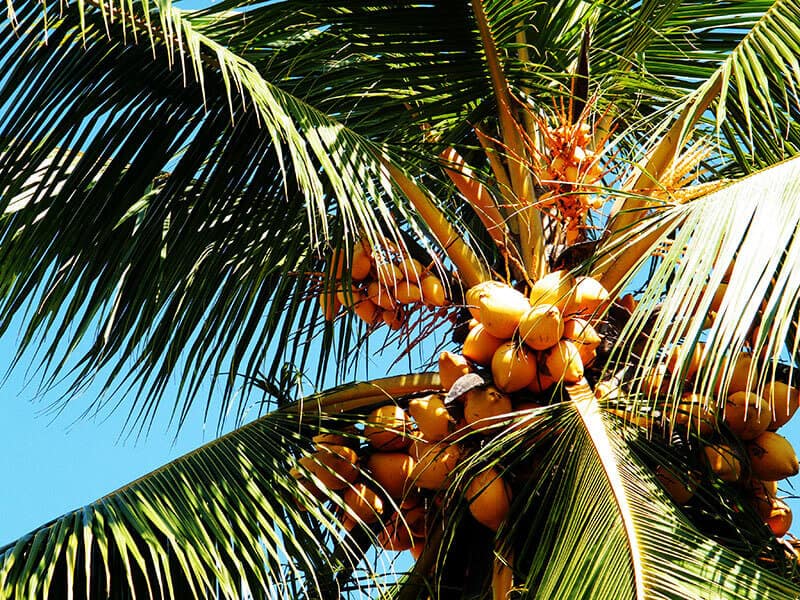 Here is an attractive Coconut tree, known as Thambili in its native country. The King Coconut tree comes from Sri Lanka and is known by bright-orange coconuts which grow around beaches and roadsides. They are in season during summer!
The fruits are praised because of the sweet coconut water, which is delicious and full of nutrients. Compared to fruits of other Coconut varieties, King Coconuts are sweeter and contain a higher percentage of sugar.
King Coconuts are also cultivated in Indonesia, but not as much as in Sri Lanka. Also, the fruits are exclusively used for sweet flesh, and the husk and other parts serve no purpose.
14. Fiji Dwarf
Fiji Dwarf is a rare and beautiful compact palm. The trunk is bronze, and the tree develops long fronds with long leaflets. Also, Fiji Dwarf produces small coconut fruits, which you can usually harvest by hand, without the ladder!
The palm doesn't tolerate poor quality soil or cold and is prone to lethal yellowing disease. But, compared to some other tall coconut types, it can resist disease for longer, especially if the tree is well-fed.
The tree is somewhat drought tolerant but needs fertilizer and an abundance of moisture to thrive.
Most people grow Fiji Dwarf coconut because of its beautiful appearance and its part in the landscaping. But, the fruits are also a great reason to start growing the Fiji Dwarf cultivar!
Check out this video to know:
15. Macapuno Coconut
Macapuno Coconut comes from the Philippines and is special because it has little coconut water. Some fruits don't even have coconut water, and the flesh has a jelly structure.
Macapuno coconuts are rare and pricey. In its essence, Macapuno is a hybrid cultivar of the Cocos nucifera, and the distinctive fruit is a result of the genetic difference. It can be almost impossible to distinguish seeds from Macapuno and other coconut seeds.
16. VHC1 Coconut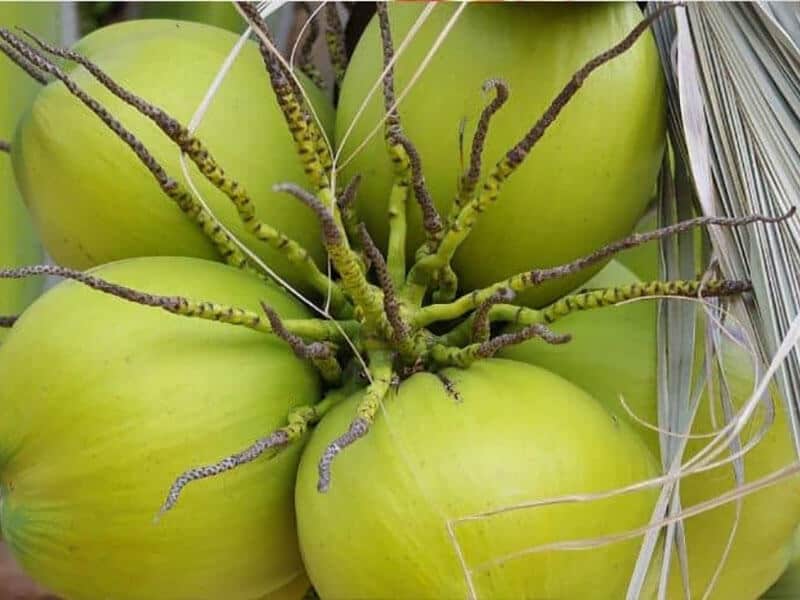 VHC1 Coconut is another hybrid coconut tree. It is a cross between East Coast Tall Coconut and Malayan dwarf. The VHC1 Coconut tree is tall and bears around 100 fruits per season! It makes the tree very popular in commercial coconut production.
The growing conditions are standard for every coconut tree. VHC1 needs full sun exposure, excellent drainage, and warm temperatures.
It may survive some chilly temperatures and short periods of drought. With VHC1 coconut, you only need to wait around four years for the first fruits to appear.
Not All Coconuts Are The Same
Coconuts are such great exotic trees for your landscape. Knowing more about different varieties will help you decide which Coconut to grow. Some of the varieties from my list are only found in India, but knowing more about them allows you to appreciate the grand coconuts diversity! After all, not all coconuts are the same!
Brown coconuts are fully ripened and most delicious, but some rare types produce sweet and amazing orange coconuts!
How many of the coconut types have you heard of?
Come back for more interesting articles about gardening and plants from around the world! If you enjoyed the article, please like it!