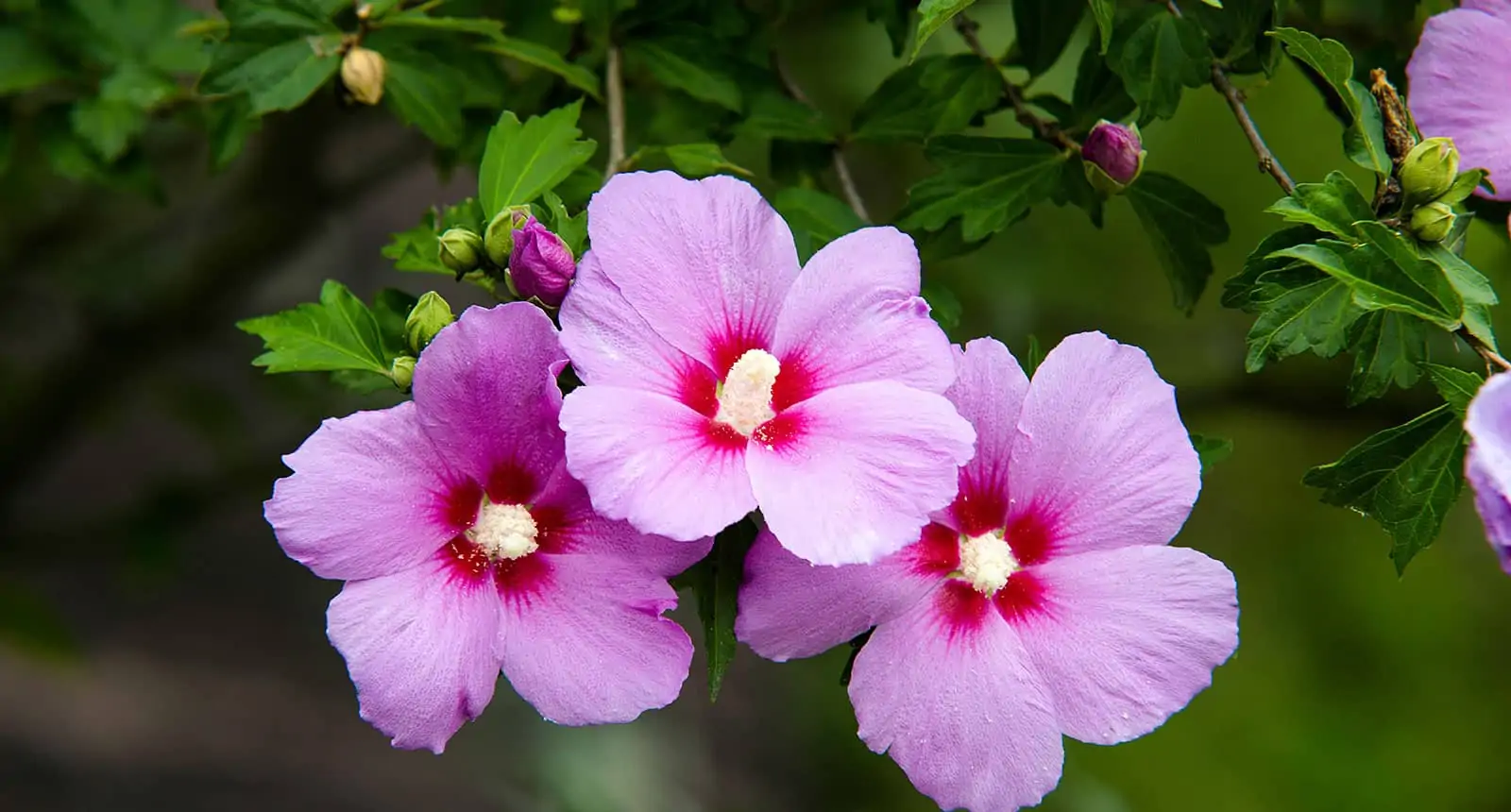 If you're wondering how to grow rose of Sharon, this article is for you.
Many people want this plant in their surroundings because of the colorful flowers that appear in shades of pink, red, white, and violet during the summer days. It's just lovely and eye-catchy.
Growing this plant is fairly easy. The best part? The beautiful flowers attract butterflies, birds, and other useful pollinators. The rose of Sharon tolerates different soil types and prefers full sun.
That being said, let's learn how to add some summer color with little fuss.
How to Grow Rose of Sharon?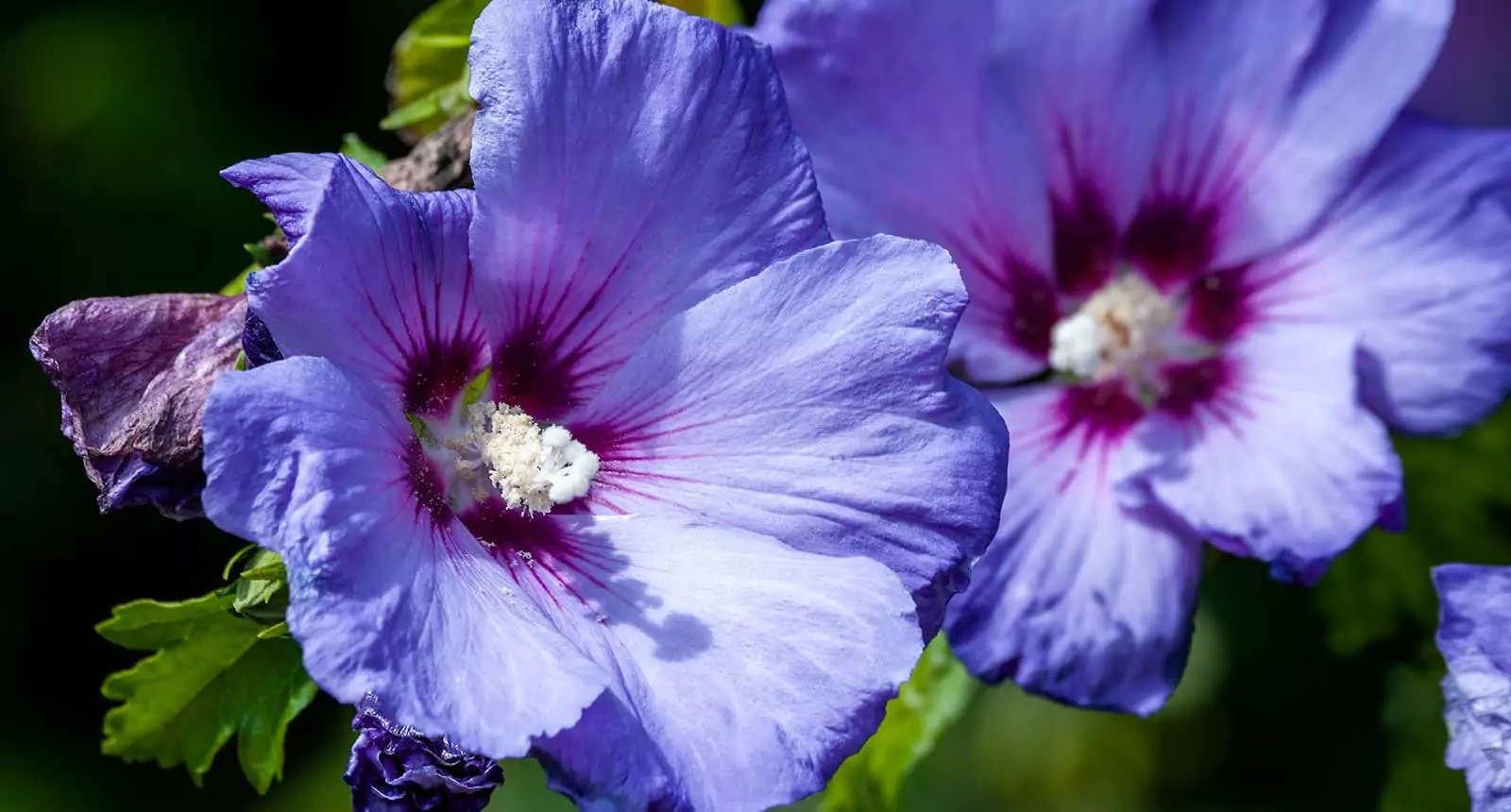 Rose of Sharon is tolerant of poor soil, humidity, heat, air pollution, and drought. It's easily adjustable in different areas. Meaning, it can turn invasive if you're not monitoring the development.
This plant is primarily utilized as a specimen plant, foundation shrub, and hedge plant. The lovely, showy flowers make it completely capable of keeping its own as a specimen. The possibility to shape this shrub makes it a prime choice for hedges. However, since it's deciduous it's effective only in summer.
If you want to obtain privacy all year, opt for one of the evergreen shrubs. Now, let's learn how to grow rose of Sharon properly. Consider the following steps and watch your rose of Sharon thrive.
This plant prefers direct full sunlight. Therefore, opt for a location that's bright with partial shade. Older shrubs can fall prey to fungal damage if they're developed in shaded places with high moisture.
Rose of Sharon thrives in rich soil. Although it's tolerant of different soil types including chalk, clay, sand, and loam, it still prefers nutrient-rich soil. I like this plant because it's strong. It can survive in poor soil as well. Also, keep in mind that this plant grows in a wide selection of soil pH from 5.5-7.5.
Not only rose of Sharon isn't picky when it comes to soil types, but it's also reasonably drought-tolerant. If your plant features yellow leaves, it could be because of overwatering, rather than little water.
Since this plant is a heat lover, it's grown in the southeastern U.S. by growers who search for plants that can withstand the summer heat. Rose of Sharon is also tolerant of different humidity conditions.
Fertilizer isn't mandatory for established shrubs but it's recommended. Opt for a slow-release fertilizer for trees and shrubs, providing nutrients in early spring and late winter. If you prefer organic ones, apply compost gently into the ground around the root zone and water it into the earth.
You can see this video to know more:
What Does the Rose of Sharon Symbolize?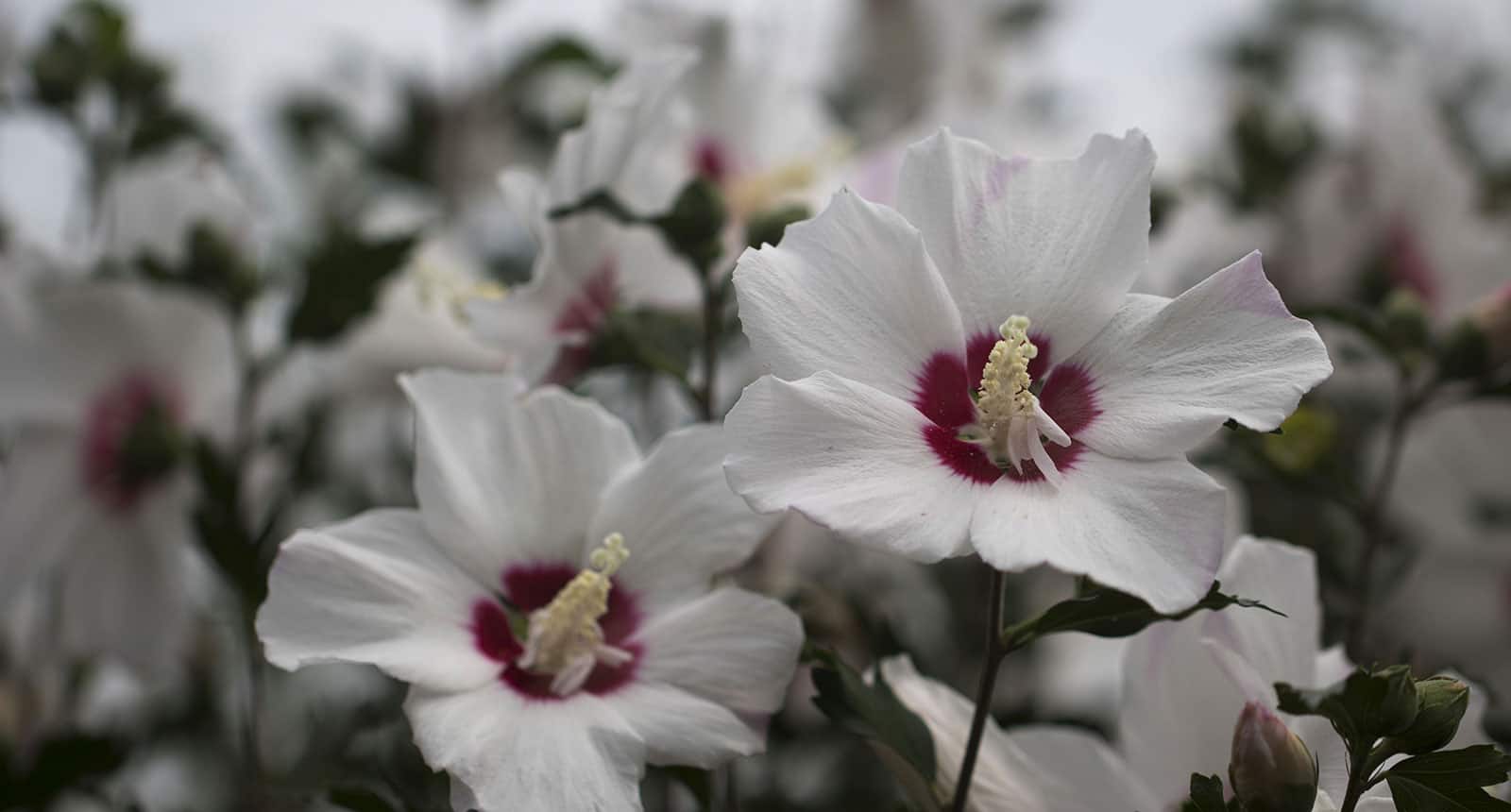 The rose of Sharon symbolizes beauty, love, and healing. However, their exact interpretations can differ. Most people consider this plant a symbol of Jesus Christ.
It's associated with tropical hibiscus. However, unlike other frost-intolerant relatives, this plant can take southern heat and endures the northern cold. This shrub thrives from the U.S Department of Agriculture plant hardiness zones 5 through 9 handling winter temperatures.
Surprisingly, the rose of Sharon can handle extreme temperatures (minus 20 degrees Fahrenheit). In the past, this shrub fell out of favor in certain places because of the types of invaded, self-seeded places.
However, modern plant breeders took action and changed that, making lovely new varieties without any viable seeds. Where self-seeding is a big problem, you can now choose some of the modern varieties.
This plant is considered a shrub. However, it can be pruned to create one main trunk, so that it develops more like a tree. It can also be used for espalier. Rose of Sharon has a vase-shaped, multi-steemed shape with toothed green leaves. It can develop up to 24 inches each year.
You can plant this shrub in spring or autumn. The best part? The rose of Sharon gives showy and colorful flowers that appear in shades of red, pink, violet, and white.
You can see this video to know more:
Rose of Sharon Characteristics
| | |
| --- | --- |
| Type: | Shrub |
| Botanical name: | Hibiscus syriacus |
| Common names: | Chinese hibiscus, rose mallow, Korean rose, althea, and rose of Sharon |
| Sun exposure: | Full sun to partial shade |
| Soil pH: | Neutral to acidic, alkaline |
| Soil type: | Moist |
| Native area: | India, China |
| Hardiness zones: | 5-9 (USDA) |
| Bloom time and flower color: | Early fall, late summer |
| Mature size: | 8-12 ft tall, 6-10 ft wide |
Rose of Sharon Varieties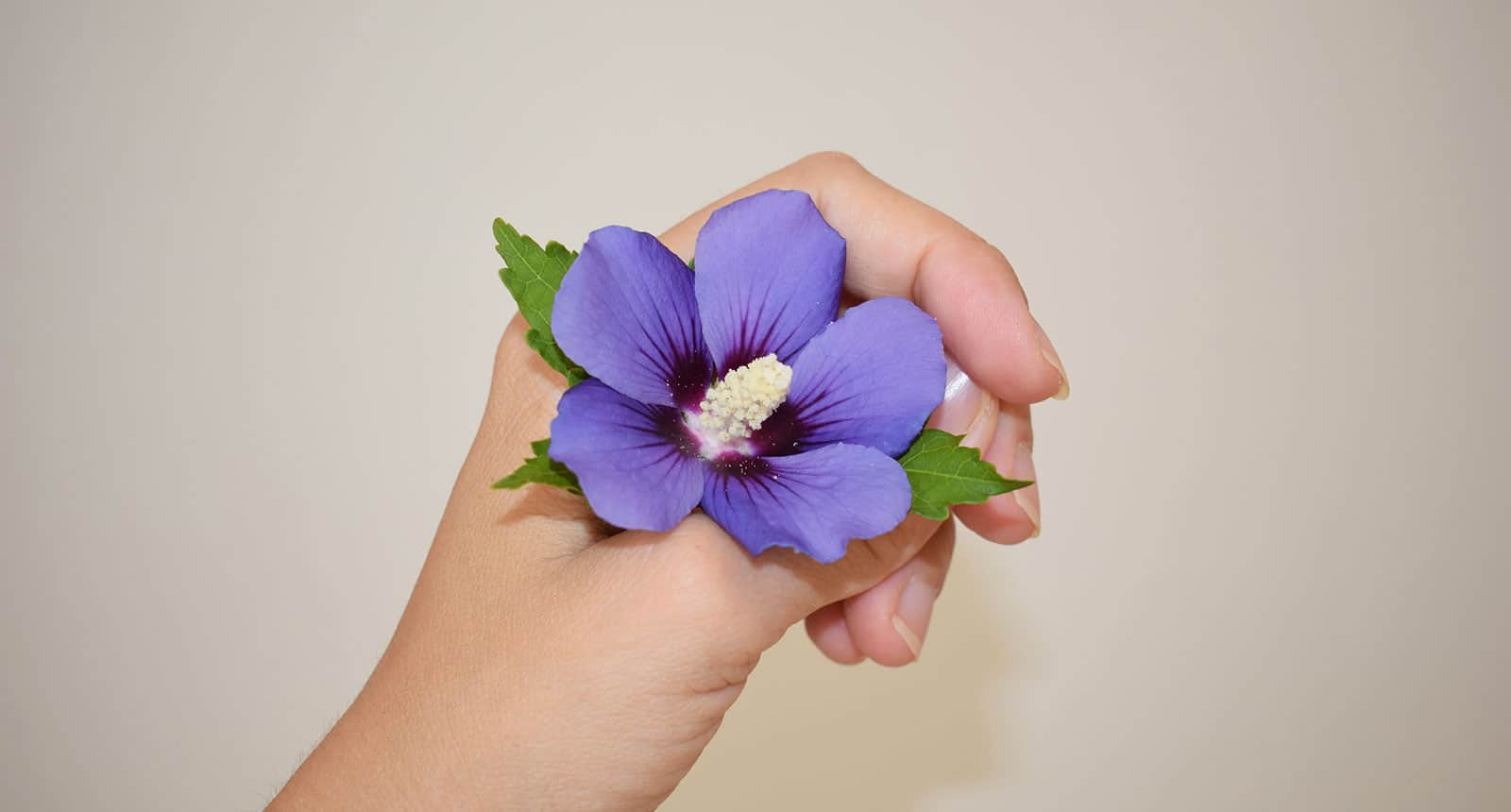 This plant is available in different colors you can choose from. Let's talk about some of the most popular varieties and find the one that will blend with the aesthetics of your property.
This variety has double blooms with a violet-blue tinge (they're not blue) that flourish from mid-summer into fall. What makes the blooms so beautiful is the look of inner petals that circle the stamen, giving the blooms a frilly appearance. The Blue Chiffon develops 8-12 ft tall with a spread of 6-10 ft.
The name of this variety is a result of the variegated leaves with white-creamy edging. The Sugar Tip has double pink blooms. It develops 6-8 ft tall and 4-6 ft wide. And it's one of my favorite varieties.
The White Chiffon is a variety recognizable by the white solid flowers. They don't have a distinct middle or throat because the petal is completely white. This lovely plant grows 6-8 ft tall and 4-6 ft wide.
This shrub has ruffled flowers and a bicolored appearance with white petals and dark-red middles. It's a perfect choice for individuals who prefer low-maintenance landscaping since it's a sterile cultivar.
How Long Does It Take to Grow Rose of Sharon From Seed?
The blooms of this plant start to grow into seed pods in October. They then take 6-14 weeks to mature and ripen. They grow in pods with 5 lobes with 3-5 seeds forming in each lobe.
Optimal conditions keep the rose of Sharon plants healthy and help them reach their mature size within 4-6 years. Grow your rose of Sharon in full sunlight (6 hours daily) and partial shade.
Protect from the strong afternoon sun. Also, when planting the rose of Sharon, remember it may reseed in large quantities. Prepare to remove extra plants showing in unwanted locations.
You can either share the extra plants with friends or relocate them to another place. This plant likes rich, well-draining, and slightly acidic ground along with the direct sun and partial shade.
Rose of Sharon will handle most soil conditions except extremely dry or soggy soil. A surface dressing of organic mulch or compost is always welcome and benefits your rose of Sharon.
Propagating Rose of Sharon
You can easily propagate this plant by creating stem cuttings and potting them. The following guide can help you propagate the rose of Sharon properly and successfully.
Take your cordless grass shears and slice multiple pencil-broad branches that have leaf buds or multiple leaves (4-6 inches long). Take off the leaves from the bottom half of the stem.
Put the end of the stem in rooting hormone. Plant the bottom third or bottom half of each stem. Situate a piece of clear plastic over the surface of each pot and water properly.
Place your pots in a place with indirect light or shade. Take off the plastic in one week. Check the pots every couple of days. Make sure the potting mix stays moist. Apply more water if necessary but don't let the ground soggy.
Inspect the cuttings for roots in 1-2 months. Drag softly on each stem. If it resists, it's a sign that the stem has rooted. You should notice new leaves on the stems that have rooted.
Provide a larger (at least 2 inches of growth) before planting them in your garden.
You can see this video to know more:
How Do You Prune a Rose of Sharon Tree?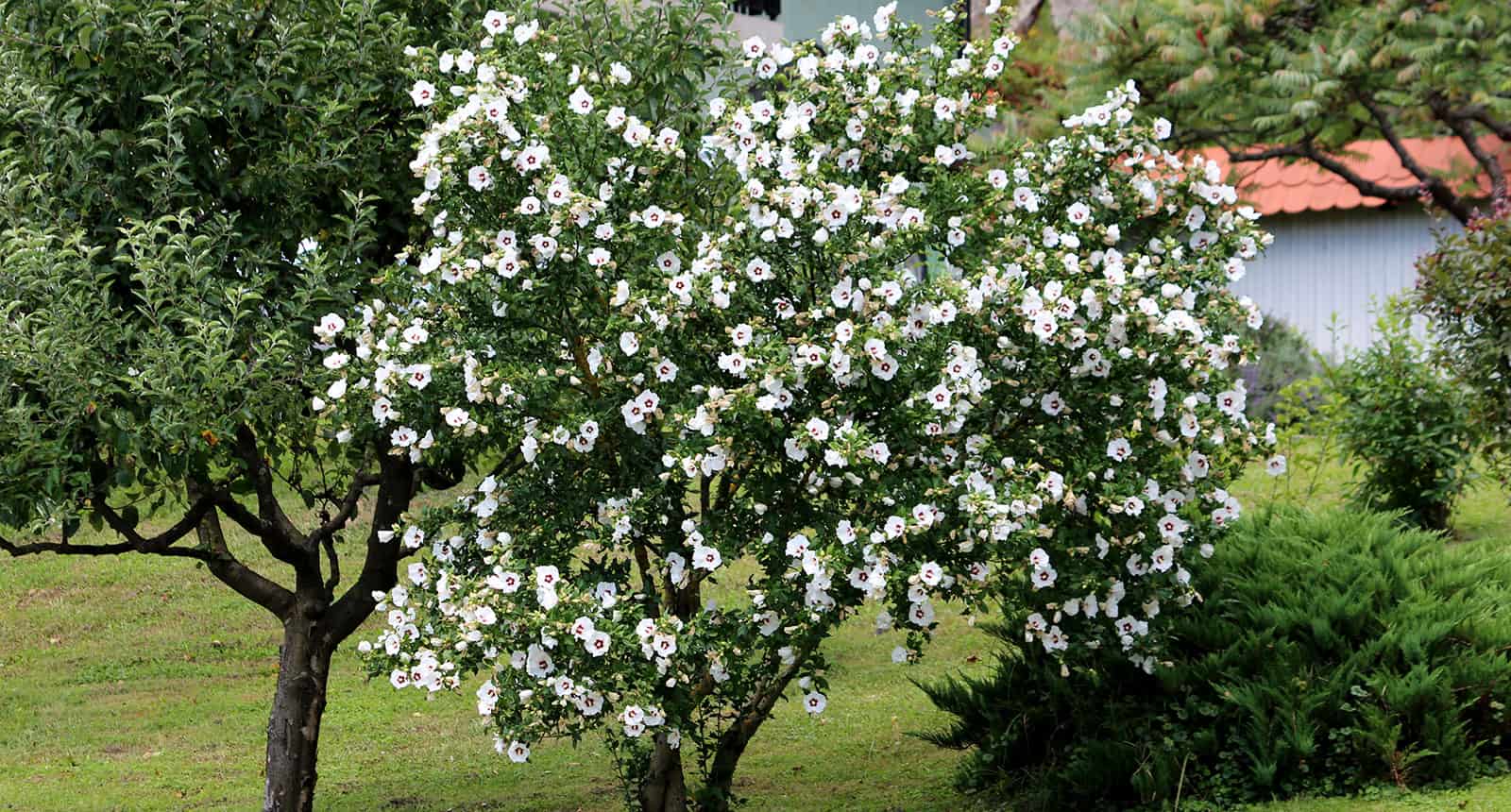 This plant is a multi-stemmed shrub. However, you can train it via pruning to make just one main trunk. Some people call the main trunk "tree". Prune in early spring or later winter.
Rose of Sharon is a shrub that flourishes on the current season's development. Pruning the plant during the first two seasons is the easiest way to give rose of Sharon a preferred shape.
You can also train it for espalier (developing flat against a supporting structure). If you think your plant is dead just because it hasn't leafed out by early summer, don't give up on it easily.
Rose of Sharon not only flourishes late but leaves out late as well, so stay patient. When the flower buds aren't opening, that's another problem. Now, let's talk about common pests.
You can see this video to know more:
Common Pests
The main pest issue for this plant is Japanese beetle infestations. However, Japanese beetles aren't that hard to control unlike other insect pests since they're large enough to notice immediately.
You can either pick or shake the insect pests by hand before they do irreversible damage to your plants. Then, drop them into a small container filled with soapy water. The soap will destroy them.
Does Rose of Sharon Come Back Every Year?
This plant is usually pruned when inactive. The flowers will develop on the new trunk. It's one of the last plants to develop leaves in springtime. Thus, every time I think they're gone, they come back.
How Do You Take Care of a Rose of Sharon Plant?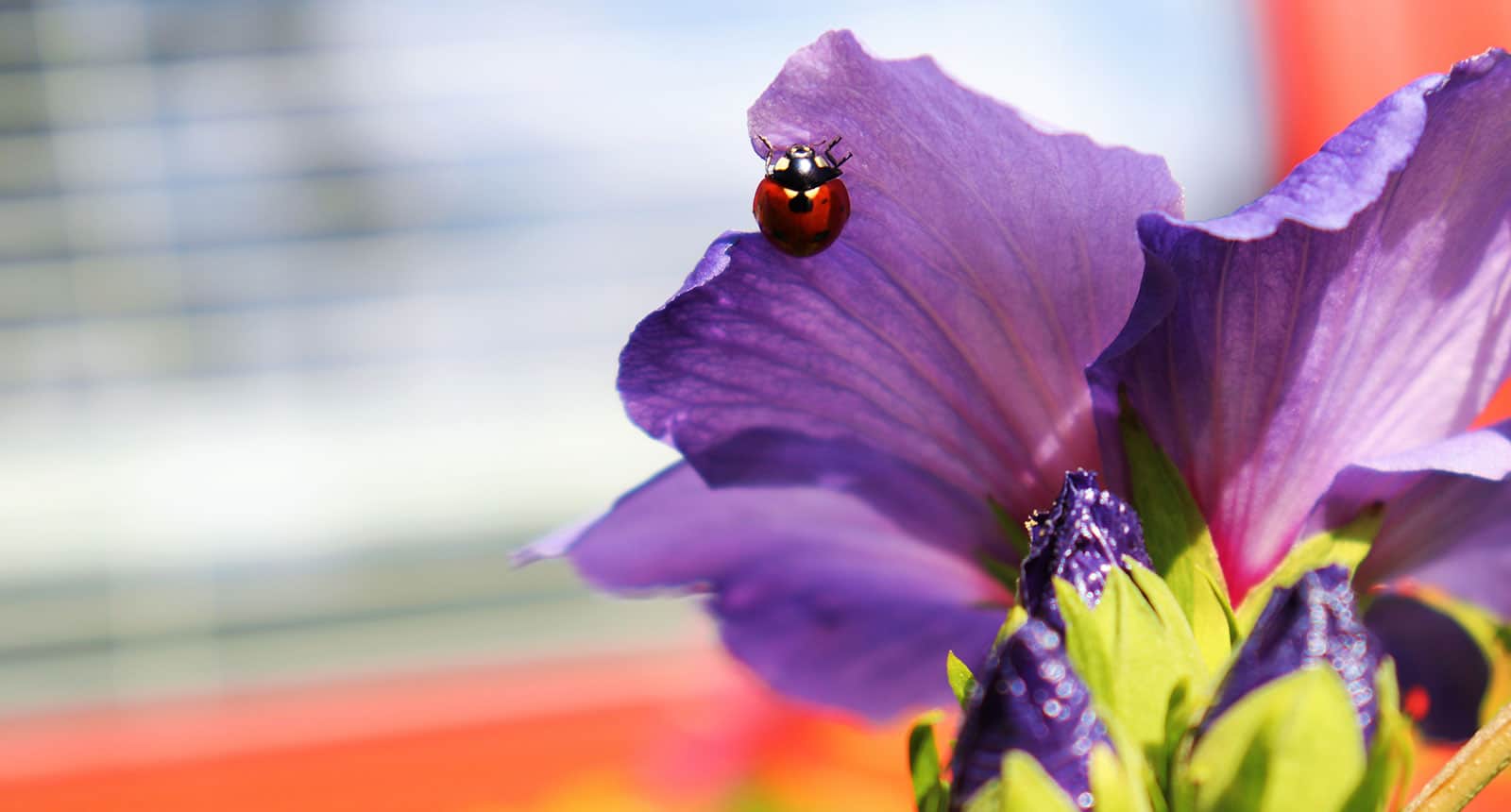 If you enjoy low-maintenance plants, then the rose of Sharon, also known as Hibiscus syriacus, is perfect for you. This plant requires minimal maintenance. After planting it, it will develop with neglect.
Certain care, especially pruning for shape, is required for this showy plant. Bud drop can be an issue with growing this shrub. This can be caused partially when this showy shrub is under stressful conditions.
Thus, keep your rose of Sharon as happy as possible. Too much fertilization or too little water can add to bud drop, which appears inherent to this plant. If you take good care of it, you will get lovely blooms.
This plant delivers both single and double flowers. They develop on the current year's development. It's important to remember that early pruning before buds grow can keep the growing plant in top form.
Learning how to grow rose of Sharon, is best done with experimentation. Some feature lovely dropping branches while others take an upright shape. The care depends on the form your plant has taken.
Related Questions
The Rose That's Not a Rose
The rose of Sharon is a blooming shrub native to India and China. It's been considered noteworthy by ancient Greek men of science. This beauty was even cultivated in the gardens of Mesopotamia.
And the Renaissance saw it spread across Europe. Hopefully, today's article has taught you how to grow rose of Sharon. It's a low-maintenance plant that can handle any type of soil and loves the sun.
If you have any gardening advice or questions, drop a comment below. Let's have a chat about this rose that's not a rose and exchange thoughts. Please, share this article with other plant enthusiasts.