Perennials that flower in the shade are what every gardener dreams about. Those shady parts of the garden are often mistaken for dull spots where nothing would grow, but that does not have to be the case. There are some amazing plants that actually thrive in the shade!
Once you learn more about all those plants that you can grow in the shade, you will never again think of a shady garden as something dull. There are so many choices to consider, so many vibrant flowers to plant and make your favorite outdoor space better.
Depending on how much light your garden gets throughout the day, as well as the weather in the area that you live in, you might have a lot more options to consider than you think. Today, I will tell you more about the ten best perennials that you can grow in the shade. Without further ado, let's get to the list!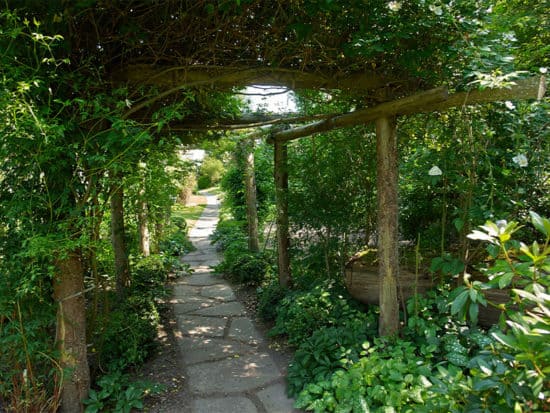 1. Yellow Wax Bells
This type of plant is also known under the name Kirengeshoma palmate. What I can say about it is that you can usually find it all over the world, but it originates from the mountains in Korea and Japan.
It is quite large, sturdy, and it flowers in late summer or early fall. The flowers that it has are simply stunning – small and pale yellow.
However, this plant is not grown for the flowers but the foliage. The leaves are again quite large and shrubby. They contribute to the plant having a mass green foliage that is quite impressive looking.
Usually, the leaves turn golden when the weather starts getting cold. The plant dies down during the winter and it lays dormant until spring comes around and it comes to life yet again.
Let me get back to the flowers on this plant for a minute. They are amazing and they contribute to the dramatic backdrop of the plant's foliage. Their shape is spherical when they first appear, but later they open into a big bell shape that has a pointed tip.
What is interesting about the flowers is that they have an almost crystal-like surface that sparkles in bright light.
However, people do not usually get to see this sight as the plant grows mostly in shady parts of gardens or woodland.
If you want to add them to your garden, you can do so but make sure that they are not in full sunlight and that they have enough moisture at all times. Also, the plant does not like too much fertilization. Plant them in humus and give them enough water if you want them to thrive.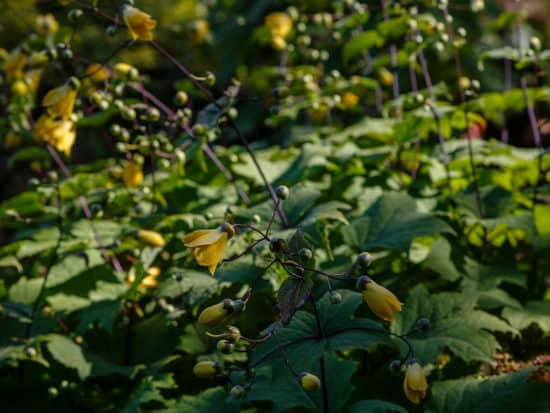 2. Hellebore – Anna's Red Variety
Hellebore, or also known as Helleborus, is a great perennial that can grow in the shade. It is known for the amazing foliage and flowers that it has – the blossoms are rounded and with a rich purple color that would make anyone turn to take a second look.
Even though the flowers on most hellebores are turned inwards, this variety has flowers that are turned outward as if they were looking for attention. The initial buds have a dark purple color and start to appear in late winter or early spring.
Once the flowers open, they turn into this vibrant red color that perfectly contracts the leathery foliage. As for the leaves, they are deep green and they have pink veins that eventually turn to cream when the flower gains in age. Aside from the ability to grow in the shade, this plant is also very durable and showy.
If grown in perfect conditions, the plant will self-seed. It can grow up to 24 inches in height and width, so it will take a lot of space in those shady parts of your garden that are empty. The plant likes all types of soil but not soil that is too wet or too dry.
If you want to keep all eyes on your garden, do not hesitate to grow this plant in groups. If so, you will need to divide the plant in late spring and make sure that it has enough room to grow and thrive for the rest of the year. You will surely not go wrong if you plant this amazing flower in your garden!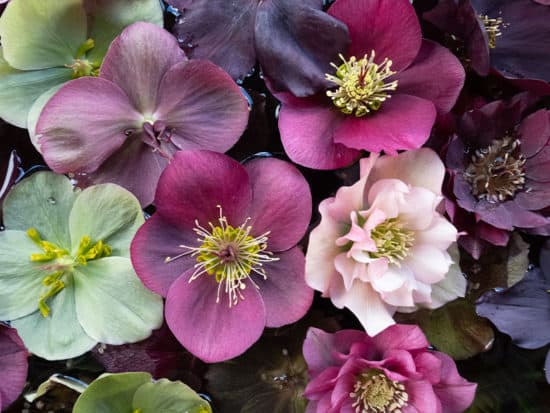 3. Fothergilla – Mount Airy Variety
I add to the list a fothergilla variety that can easily thrive in the shade. The mount airy variety is quite compact while also rounded. It is not evergreen but it is still admired for the beautiful foliage that it has.
What makes this plant even better is the small white flowers, almost like bottle brushes with a gorgeous smell. They perfectly contrast the blue-green foliage that has vibrant colors throughout the year. When fall comes around, the leaves tend to turn colors and become yellow, red, and almost purple-like.
This plant variety has received the garden merit award from the Royal Horticultural Society, which further confirms its beauty. But beauty is not its only great feature – I also have to mention its ability to adapt to most conditions and its sturdiness and durability as well.
Aside from the fact that it can grow perfectly well in the shade, it can also grow in all types of soil. Most, acidic soil is best for it, but it can also grow in average, well-drained soil. It usually reaches a height of 5 feet and it is quite wide as well.
Pruning is advised but not necessary. The only thing that you can do to help it grow is remove all parts that are diseased or damaged. Also, you can propagate it during the summer.
Another great thing about the plant is that it can be grown together with others and combined as shrub borders. It is known to attract butterflies and birds, so you are bound to enjoy it if you decide to add it to your garden.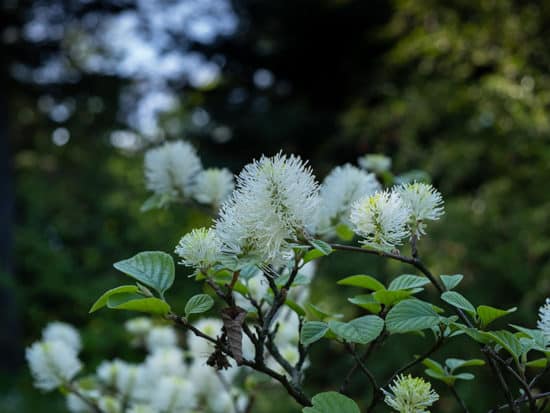 4. Brunnera – Jack Frost Variety
The Jack Frost variety of the Brunnera macrophilia is one of the most dreamy perennials that you can grow in the shade. The most recognizable feature on it is the leaves, heart-shaped and silver with edges and veins that are green. As for the flowers, they are small and pale blue.
Just like hostas, these plants tend to grow in dense and lush mounds. They keep their foliage and gorgeous colors throughout the growing season, and they tend to grow quite a bit.
This perennial plant can grow up to 18 inches in height and width. It likes full or part shade, while the soil that you should plant it in is moist but well-drained. If you plant it in dry soil, chances are that it will not thrive.
Since it does not require much care, this plant is an excellent choice for specimen plant or ground cover. It can be used with a lot of other plants in combination to make great beds or borders.
When it comes to propagation, it should be done in early spring or winter if you are planning on propagating with cuttings. Deadheading can be beneficial but it is not necessary. On the other hand, pruning is required and usually necessary because of the wild nature of this plant.
Even though it is quite resistant to pests and animals, deer or rabbits might come for it. So, it might be a good idea to protect it once it starts to grow or bloom.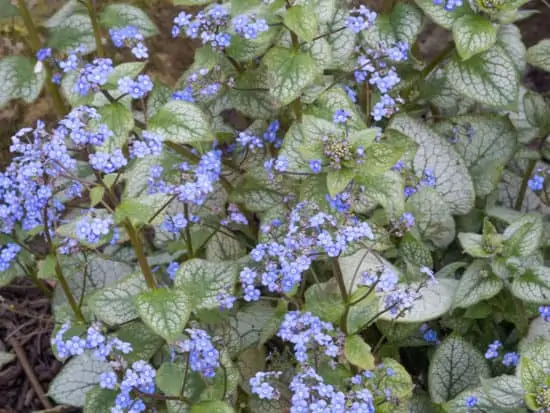 5. Astilbes
If your garden is shady and moist, then there is no better plant for you than the Astilbes. The amazing flower plums that can be seen on this plant are unlike any other and their foliage is amazing too! It can stay attractive all season long.
The foliage closely resembles a fern, but the tiny flowers are what make this plant better. When it comes to the flowers, they are so small and densely packed that they seem as if they are connected.
These flowers tend to bloom in late spring and summer. Once their blooming period is over, they turn to a more caramel color before going into the ground during the winter. In their blooming period, they are better than any other flower.
Another great thing about this plant is that it is very low-maintenance. It tends to attract insects but the same cannot be said about animals. This means that you will not have to worry about any deer or rabbits coming into your garden to get after them.
The best type of soil for this plant is rich, moist, but well-drained soil. Probably the only thing to worry about is that the soil does not become too dry. To keep it moist at all times, you should consider planting mulch with this plant.
Do not be fooled into thinking that this plant will not thrive or be as vibrant if it is in shade – this plant loves the shade. If you plant it in direct sunlight, its leaves may get burned or scorched.
Thanks to the many varieties of this plant, you will be able to turn your shady garden into a vibrant spot. The varieties come in different heights and can have flowers of different colors, so you will have enough plants to choose from.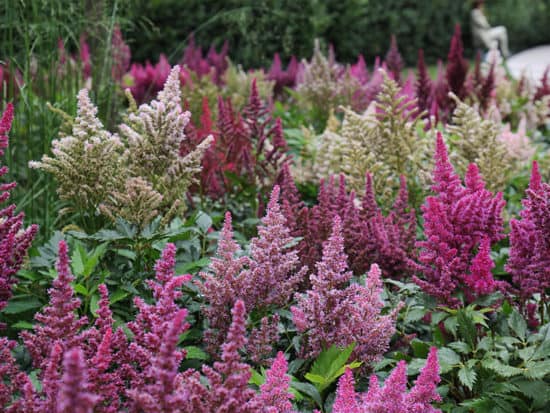 6. Hydrangeas
Hydrangea is the name used for a variety of different cultivars that come from different countries and regions. Another name that you can find for this same plant is hortensia.
Usually, you can find these plants growing as vines and trees, but most often they are grown as shrubs. The great thing about them is that they can grow up to 100 feet, so if you are looking for something vibrant and big – this is the best choice for you.
People tend to plant the hydrangea because of its beautiful flowers. Beginning in spring and through the fall, they are filled with large flowers that come in different shapes, sizes, and colors.
When it comes to planting the hydrangea, it is best to do so in a moist area that will be crucial to the plant at least at the beginning of its life. Their roots are quite aggressive, so they tend to take most of the nutrients and water from surrounding plants.
Planting hydrangeas is not time-specific – you can do so all year long. However, the best time to plant them is in early summer or fall. They like to be in the shade, so you can also use them for the shady parts of the garden.
Last but not least, I would like to mention the fact that some of the hydrangea varieties do not thrive in the shade while others do. Makes sure that you check the variety and its characteristics before you get to the planting itself.
The best hydrangeas for shady gardens include mophead, lacecap, mountain, and climbing hydrangea.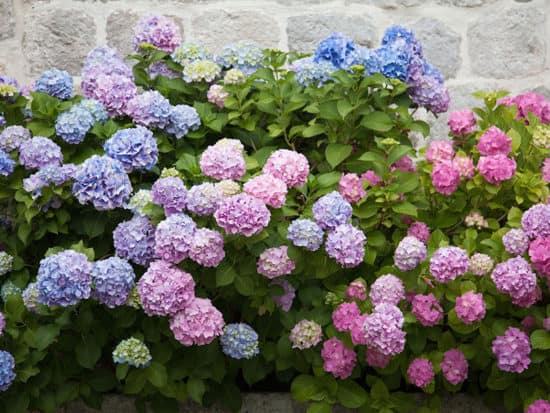 7. Cimicifuga Simplex – Hillside Black Beauty Variety
Another beautiful perennial that can grow in the shade, the Hillside Black Beauty is known for its dark foliage and pale flowers. The foliage is usually dark red or even purple and nicely divided, while the flowers are small and pink.
This plant is an absolute scent machine – the strong fragrance that it gives reminds of ripe purple grapes. As for the flowers, they tend to have a lot of spikes along their stems. You will be able to enjoy the beautiful colors on this plant for most of the year as they do not change with the progress of the season.
This plant tends to grow almost 5 feet tall and 6 feet wide. From the planting to its full maturity, it usually takes three years for it to grow. When planting, make sure that you do so in moist but well-drained soil and the shade. It does not like to be exposed to full sun or wind throughout its life.
The plant is very low-maintenance and it can attract beautiful insects and birds. If you want to enjoy your garden more, you will surely be able to once you add this gorgeous perennial to it.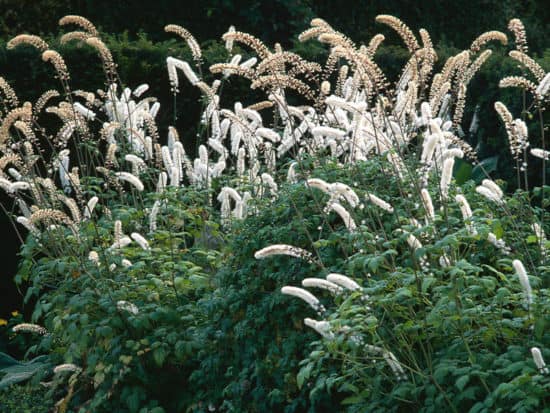 8. Japanese Anemones
Anemones are native to China but have been used in Japanese and gardens all over the world for years. There are a lot of varieties of this flower, including the hupehensis, hybrid, tomentosa, and vitifolia. Some of them are more common than others.
What this plant is great for is garden borders or gardens that are in the shady. It starts to bloom in late summer and keeps its foliage and flowers even late in the fall. The best place to plant it is in part shade, while it can thrive in the sun only if it has enough moisture available to it at all times.
The anemones should be planted in humusy and moist soil that is also well-drained. Giving them some compost or manure could be a good idea as well. As for the water, they do like to have enough of it but too much water can cause them to develop some problems.
Even though they seem delicate, these plants are very low-maintenance and resistant to insects or diseases. They are a great choice for people who do not have a lot of free time to spend in their gardens.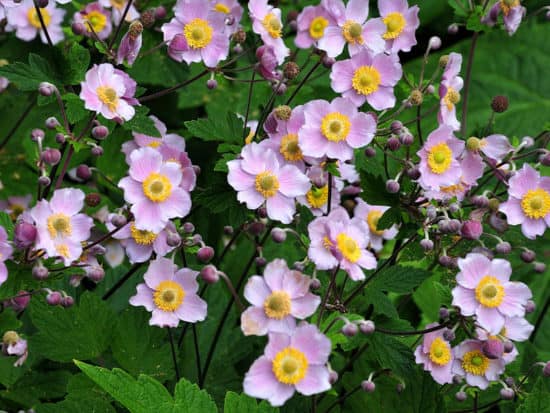 9. Foamflowers
A native wildflower, the foamflower is a very popular flower because of its gorgeous flowers. The foliage that it has is amazing, filled with small white and pink flowers.
Usually, the flowers bloom for two months. During that time, the plant is in its prime. However, even after the flowers are gone, it is still quite attractive with its glossy leaves and reddish veins.
This plant can easily be planted in combinations with others, but it is also attractive when mass-planted on its own. It does not require much maintenance and can be added to any part of the garden. It especially thrives in the shade.
The soil that it should be planted in is hummus and rich in organic matter. It does need to be moist but not too moist. There are several different varieties of this plant, all of which you should consider adding to your garden because they are that great!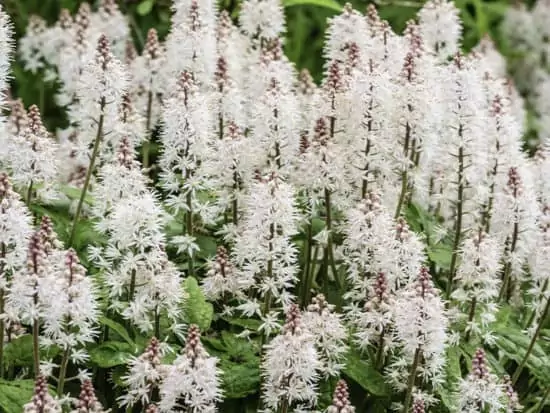 10. Giant Goat's Beard
With a close resemblance to the Astilbe, the Goat's Beads is yet another perennial that has very attractive foliage and gorgeous flowers. Also known under the name Aruncus dioicus, the plant has dark green foliage that serves as a contract to the white flowers.
Once the flowers have passed their blooming period, they are replaced by fern-like leaves. These leaves are what the plant is famous for.
There are a lot of varieties of this plant, but most of them can grow up to 6 feet tall and 4 feet wide. They should be planed the rich, moist soil. It is best to plant them in part shade, but they can also be planted in the sun if in an area that has enough water.
This plant does not require much maintenance throughout its life, so it is very easy to grow. It is also disease and pest-free, so it is bound to stick around for years.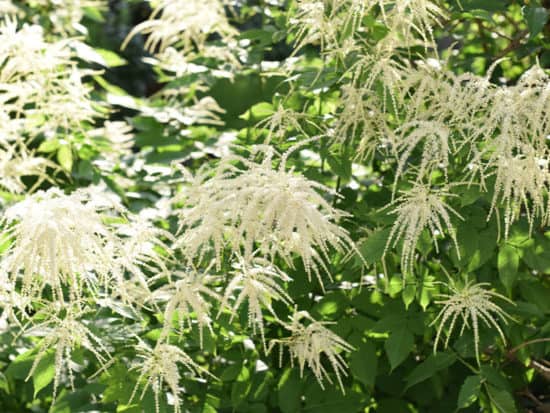 Choosing The Right Perennials For The Shade
After going over these perennials that flower in the shade, you will surely have enough ideas about how you can make your garden more beautiful. There are so many choices for you to consider, so you have some work cut out for you.
I hope that my guide helped you learn more about which plants you can use to light up those shady parts of your garden. Let me know your experience with these flowers or any other that you might know to thrive in the shade. I look forward to your comments!