Wanting to grow snake plants but don't know which types will suit your house or garden? Lucky for you, here I am with all the most well-loved snake plant varieties and their features in my hand.
After reading this list, you will know for sure which Sansevieria you should purchase and how to plant them for the best result. Not to mention, I've included the care instructions for each kind, so you won't have any trouble while growing these plants.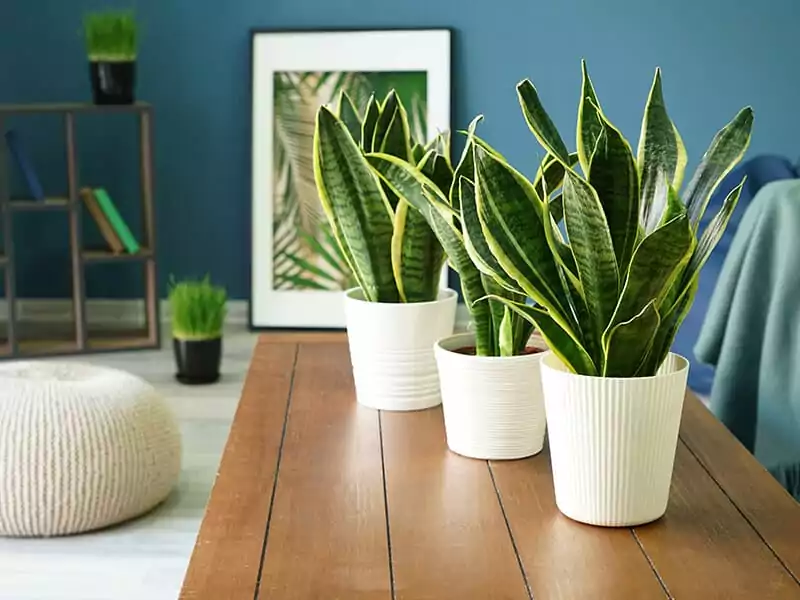 Ready To Learn About 37 Most Beautiful Snake Plants
A little warning in advance: This will be a long run with numerous engaging information you can't take your eyes off, even for a minute. So, make some tea for yourself, and let's get started!
Sansevieria Trifasciata 'Black Gold'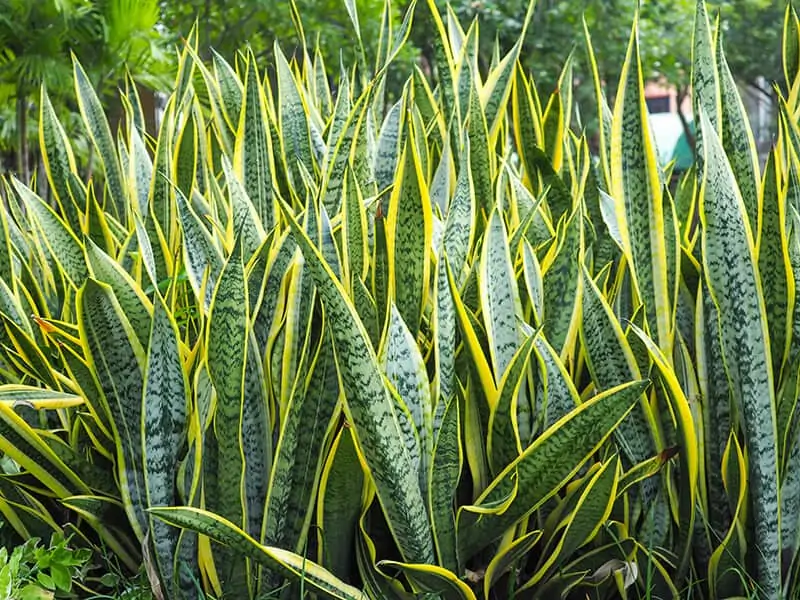 Other Name: Viper's Bowstring Hemp
This tree's appearance explains a lot about its botanical name. Believed one of the most beautiful snake plants, this viper's bowstring hemp can awe anyone with its long, broad dark-green leaves with bright yellow edges.
However, if you've owned some cats or dogs, you may want to think otherwise because this plant is poisonous to them.
Learn more about this viper's bowstring hemp to avoid any risks possible.
Sansevieria Trifasciata 'Twisted Sister'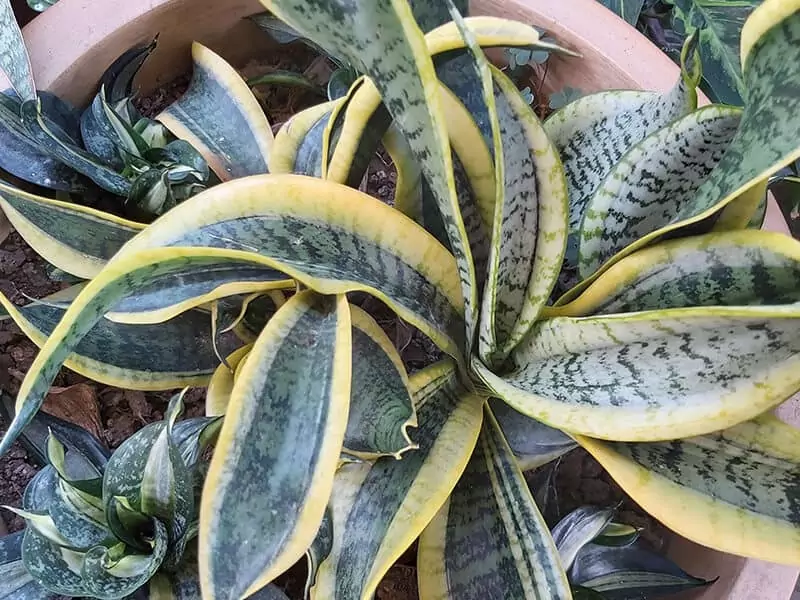 Other Names: Gold Twist Sansevieria, Twisted Sister Snaked Plant
Many of you may have guessed how it looks like from its nickname. And you aren't wrong! Compared to other snake plants, its leaves are much more twisted and curling, making the plant look like a green bird's nest.
There's still more to know about this weird-shaped snake plant.
Sansevieria Trifasciata 'Futura Robusta'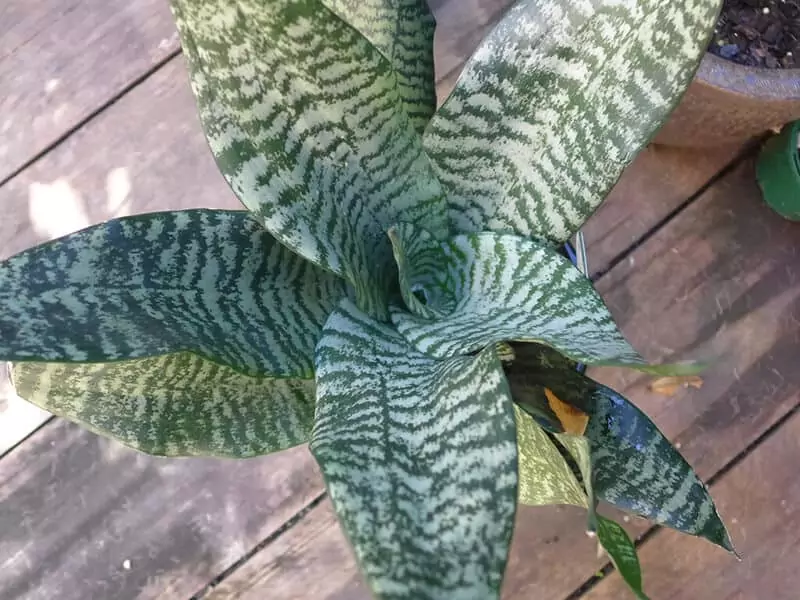 Nothing is more suitable for those busy days and nights than this "Futura Robusta" as it can thrive even in an average environment. Whether the soil is moist or dry, whether it's natural or artificial light, these features don't affect the beauty of this snake plant.
Here is a brief yet interesting introduction about "Futura Robusta". Watch this video:
Sansevieria Gracilis
You may miss this snake plant if you blink your eyes. Just kidding! But this doesn't change the fact that Gracilis is one of the smallest varieties, with its leaves being 18 inches at most.
However, its pretty blooms have made up for the lack of size with their pleasant aroma. Also, Gracilis is a decent plant choice if your garden isn't large enough for other types.
This information will ensure you with the best Gracilis ever.
Sansevieria Trifasciata 'Laurentii'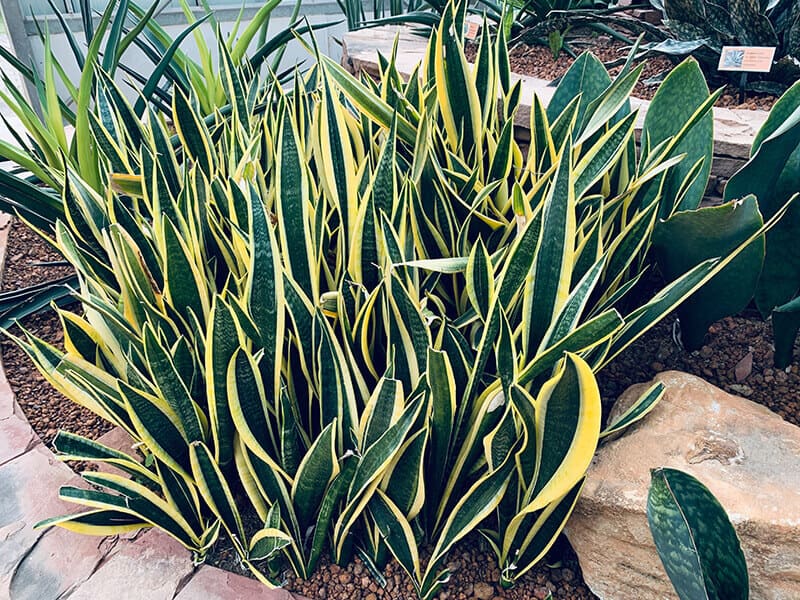 Other Names: Striped Snake Plant, Striped Mother-in-Law's Tongue, Variegated Snake Plant
If Gracilis is one of the most miniature snake plants, this "Laurentii" here is the opposite. With its leaves growing at least 2 feet, it's a perfect choice if you want to have some houseplants in the corners.
Discover a little more knowledge about this Striped Snake Plant now.
Sansevieria Ballyi
Other Names: Dwarf Sansevieria
Here comes another dwarf in the Sansevieria family. With its height being 6 inches maximum, this short Ballyi can make a lovely decoration for your table or window, especially when its white blossoms come out in spring.
Better know how to care about this Sansevieria Ballyi than regretting it later.
Sansevieria Trifasciata 'Cylindrica'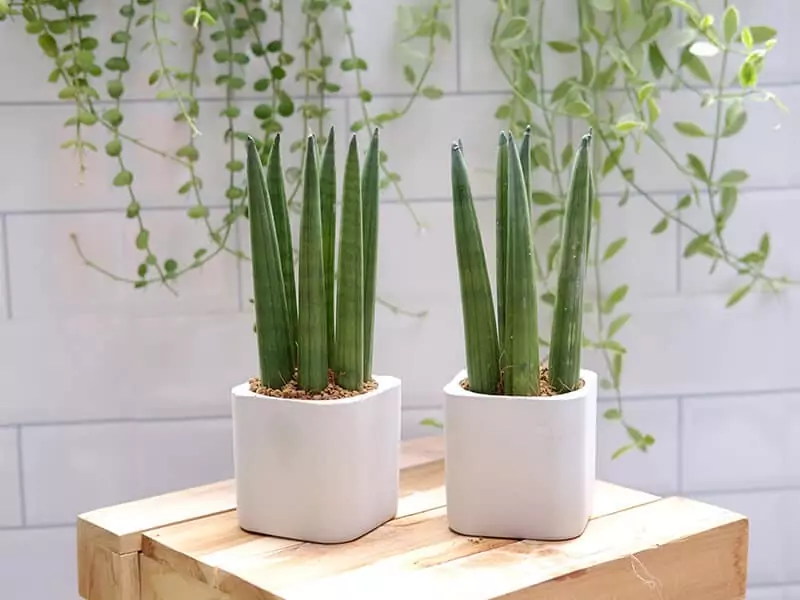 Other Names: African Spear
Some of my friends have mistaken this African Spear with Japanese lucky bamboo. However, just as its name indicates, this one originates from South Africa.
Aside from letting it grow naturally, you can braid the shoots so that they will go in the direction you want.
This article will solve all your questions about this Cylindrica.
Sansevieria Canaliculate
Other Names: Sansevieria Canaliculata, Yoat's Horn
If you are searching for an indoor plant, don't look any further than this Madagascar snake plant. The best thing is, you don't have to water it very often. Just choose the suitable fertilizer for indoor types, and it will thrive wonderfully for you.
However, this Canaliculate can't handle temperatures under 50°F, so it's not suitable for your garden, mainly if you are in some cold areas.
The more you know about this Canaliculate, the better.
Sansevieria Trifasciata 'Futura Superba'
Other Names:
Some feel the "Black Gold" is too big for their aesthetic, so they opt for this mini version instead. And Trifasciata indeed satisfies their demand with its beauty that matches its name – "Superba".
However, growing "Futura Superba" is not an easy task, and you'd better prepare yourself with some information.
Sansevieria Burmanica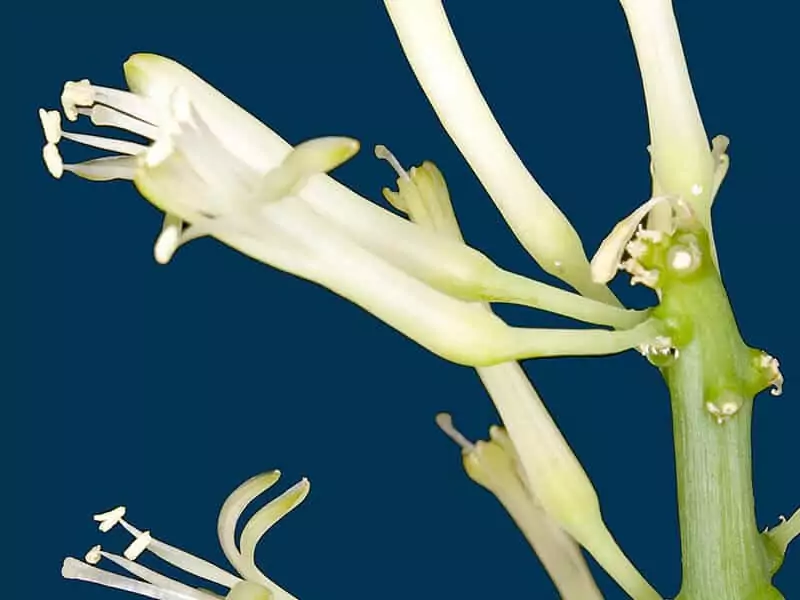 You want some plants that won't wilt when winter comes, right? Then, this Burmanica is the one for you! Though it doesn't need much water when the weather turns cold, this snake plant is still bright green and lightens your garden with its presence.
Do you know these amazing facts about Sansevieria Burmanica?
Sansevieria' Bantel's Sensation'
There are so many fascinating things about this "Bantel's Sensation". Its name is one excellent example as it comes from the man who developed this plant, Gustav Bantel.
Anyone paying this sansevieria even one glance will fall in love with its slender, upright leaves. Why don't? Especially when those leaves are adorned by lovely white edges.
I wouldn't skip these care tips about Sansevieria' Bantel's Sensation'. How about you?
Sansevieria Zeylanica
Other Names: Ceylon Bowstring Hemp, Devil's Tongue, Mother-in-Law's Tongue, Indian Bowstring Hemp
What makes this Zeylanica stand out is multiple white spots on its leaves, in various sizes. And since it comes from Ceylon or Sri Lanka, which explains its nickname, this snake can handle little water just fine, making it a fitting choice for busy people.
You'd want to know more about this Devil's Tongue's requirements for light, temperatures, and everything else.
Sansevieria Ehrenbergii 'Blue Sansevieria'
Other Names: Sword Of Sansevieria, Seleb Sansevieria, East African Wild Sisal, Somaliland Bowstring Hemp
Sorry to disrupt your fantasy, but this snake plant isn't blue, though some people say it has a light blue hue when young. However, as it matures, that color turns into a gray-green tone instead, with its edges having a copper-like shade.
One small thing about this Ehrenbergii is its unique shape as the leaves grow in two parallel rows, looking somewhat identical to a boat.
You'll love this Sword Of Sansevieria even more with this discovery.
Sansevieria Ehrenbergii 'Banana'
Other Names:
Compared to its "Blue Sansevieria", this one is much cuter. While the relative's leaves are long and pointy, like a sword, this Ehrenbergii is short, thick, and kind of fat, resembling a banana so much that people name it after that fruit.
Even a little one like this "Banana" still demands a lot of attention, you know.
Sansevieria' Moonshine'
I've loved this Sansevieria since I heard its name for the first time. And when I looked at it, I loved it even more. All the pale, silver-green leaves just glow under the light, really matching its name.
And how to keep this moonshine? All the information about Sansevieria "Moonshine" is here.
Sansevieria Patens
This is not the weirdest-shaped snake plant, but it's still strange enough for people to look back. To enjoy its actual color, you should grow it somewhere with bright artificial light. Yes, artificial light! Patents are weak against direct sunshine.
What else should you be aware of this Sansevieria Patens aside from light? This is your answer!
Sansevieria Kirkii 'Star Sansevieria'
There's no denying this "Star Sansevieria" is the odd one out among other snake plants. Most of its brothers grow straight, whereas this one's leaves form a cone shape. And if you are lucky, your Kirkii can blossom pretty pale pink flowers.
Here are some key elements when planting this "Star Sansevieria".
Sansevieria Concinna
Other Names: Spoon Leaf
You must be wondering about its other name. Why spoon leaf? That's because its leaves are pretty short and smooth, reminding people of spoons, hence its nickname. Also, its edges are somewhat softer than other snake plants.
This guide will guarantee your Sansevieria Concinna's quality.
Sansevieria 'Cleopatra'
Do you know Queen Cleopatra, one of the most stunning women on Earth? And this one is Cleopatra among various snake plants! With its leaves beautified by the reddish-brown edges, no wonder it catches thousands of plant lovers' eyes.
Just like a queen, this Sansevieria "Cleopatra" needs attentive care. Watch this video:
Sansevieria Cylindrica 'Boncel'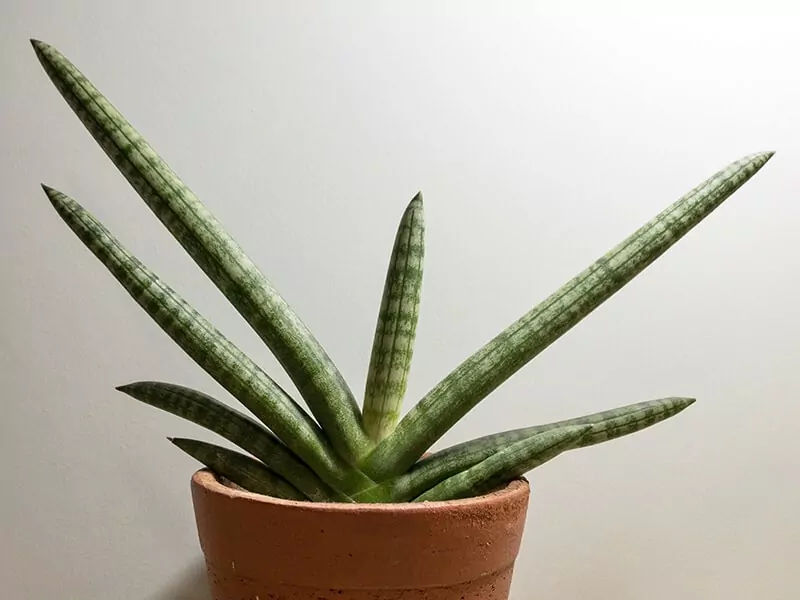 Other Names: Starfish Sansevieria
This "Boncel" is remarkable thanks to the tubular leaves that look like spikes. Maybe that's why it's also called "Starfish Sansevieria". But those leaves aren't the reason for its popularity.
When grown under sunlight, this Boncel may give lovely flowers with 3-ft long stems.
Wondering how to care for this "Starship Sansevieria"? You'll need this instruction.
Sansevieria Hyacinthoides
Other Names: African Bowstring Hemp
Since this one originates from Africa, along with the fact that the snake plant's fiber is usually used to make bowstrings, there's no difficulty understanding its other name. Also, this Hyacinthoides is an ideal choice to grow in small groups.
Some secrets about Sansevieria Hyacinthoides are waiting for you to find out!
Sansevieria Parva 'Kenya Hyacinth'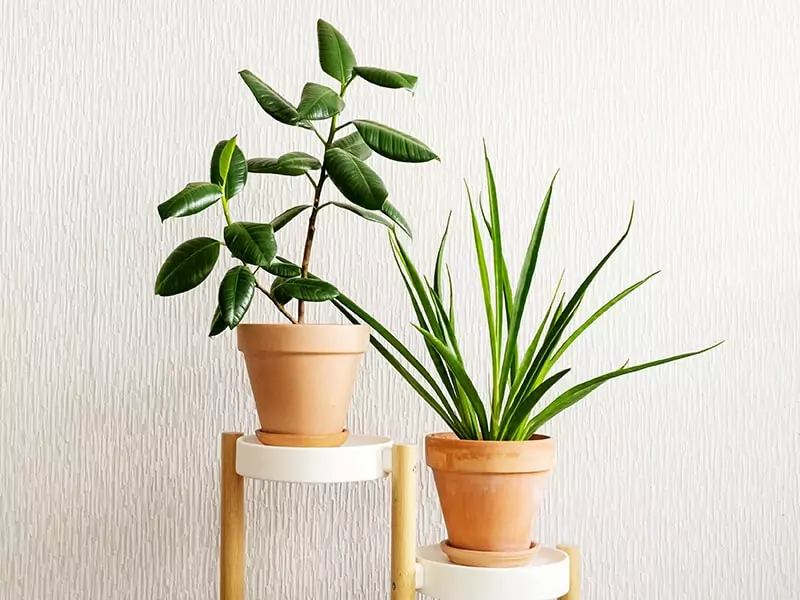 This Parva is an excellent gift for someone who has just started gardening. It doesn't demand much. Just give it a lot of light and a proper amount of water, and it will survive on its own.
Even when you grow it in partial shade, this snake plant can still give you a satisfying result.
And after you read all the other features of this "Kenya Hyacinth", you'll want to buy it immediately.
Sansevieria Masoniana F. Variegata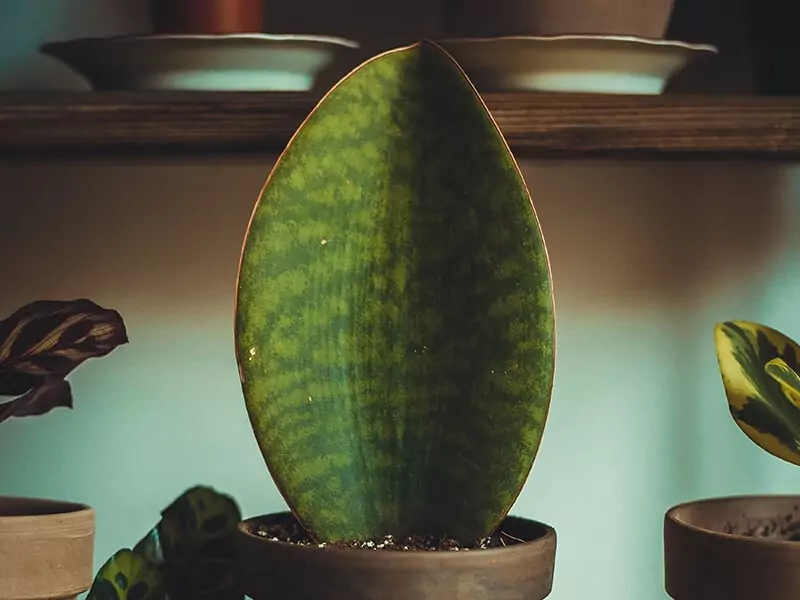 Other Names: Mason's Congo, Whale's Fin, Shark's Fin
Some may think this Masonian cost a fortune due to its being called "Shark's Fin". However, that name comes from its long and oval leaf shape. Those leaves can grow up to 4-feet long and 10-inch wide. It'd make a perfect choice for any big planter in your garden.
If you still feel concerned about Mason's Congo, this will solve all your troubles.
Sansevieria Fischeri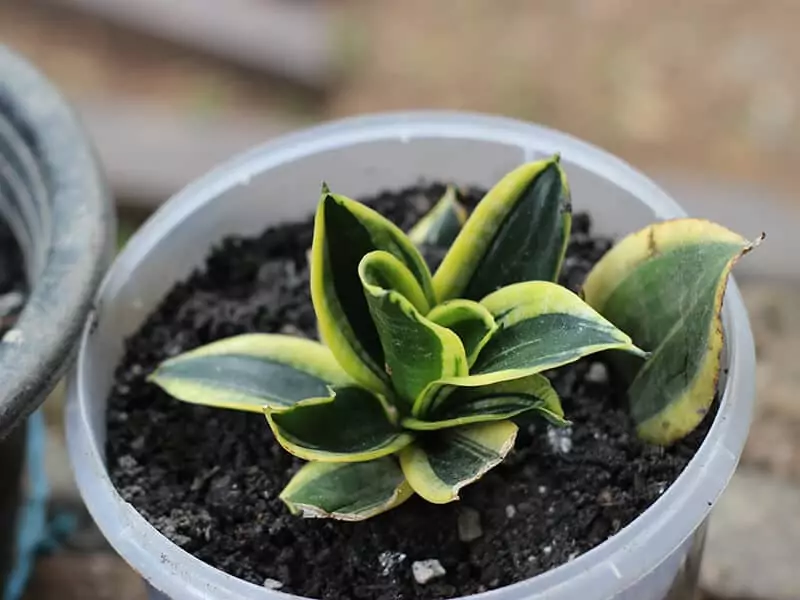 Due to its tiny size (no more than 16 inches), this Fischeri is the one you should look for when you need some small plants for your containers. However, since it can't tolerate frost, prepare to protect this snake plant when the temperature drops.
Sansevieria Eilensis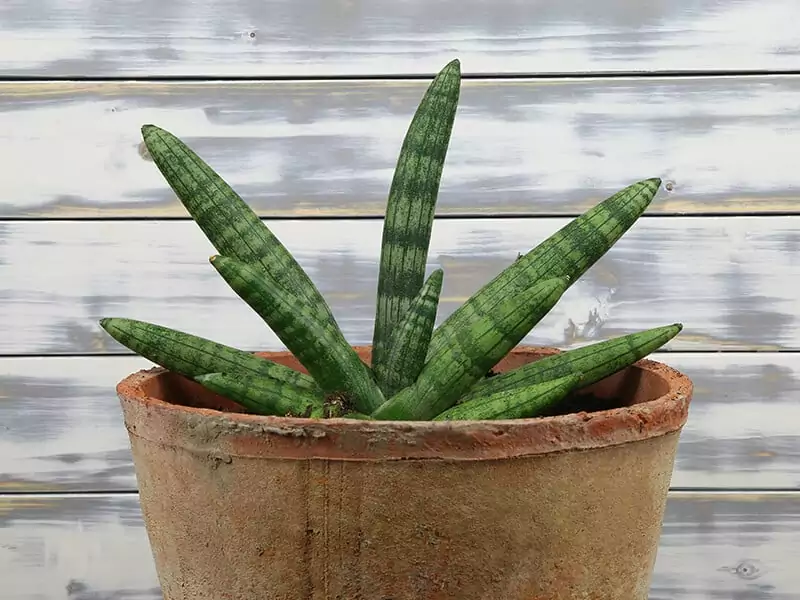 Despite having only a few leaves, this Eilensis still makes a delightful decoration for your room. It owns green leaves with a blue hue and reddish-brown margins that go downward as they grow.
This Sansevieria Eilensis still hides some exciting facts from you. Unveil them now!
Sansevieria Francisii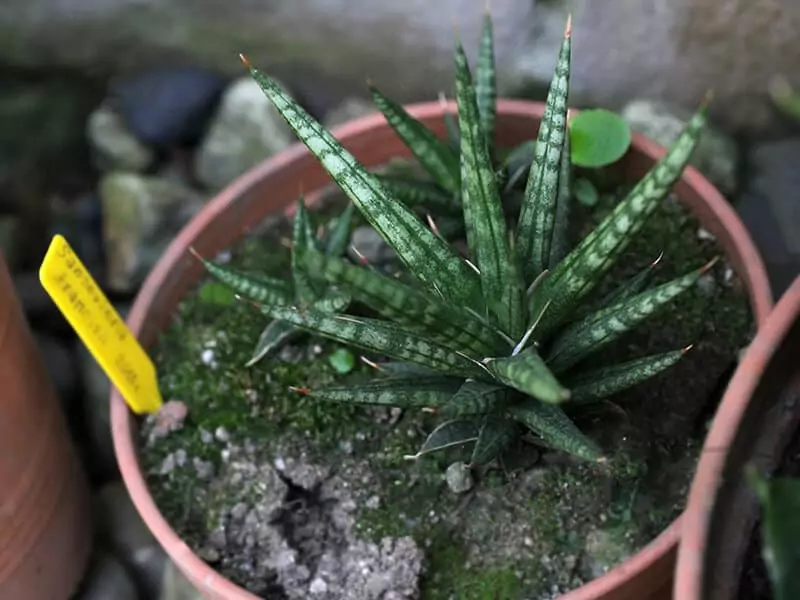 Right at first glance, you can recognize this Francisii thanks to its trunk-like leaves. Not to mention the color on these leaves: dark green changing to light one.
Sansevieria Francisii can handle bright light, heat, and drought, so you won't have a hard time finding a place to plant this snake plant.
However, there are still some factors about this Francisii you need to care about.
Sansevieria Liberica
This Liberica belongs to the weird-shaped category. Its leaves are somewhat resembling the belt since its surface feels like leather. Besides, many point out that their tips have turned white due to the aging process.
If you want your Sansevieria Liberica to bloom, you should read this immediately.
Sansevieria Bacularis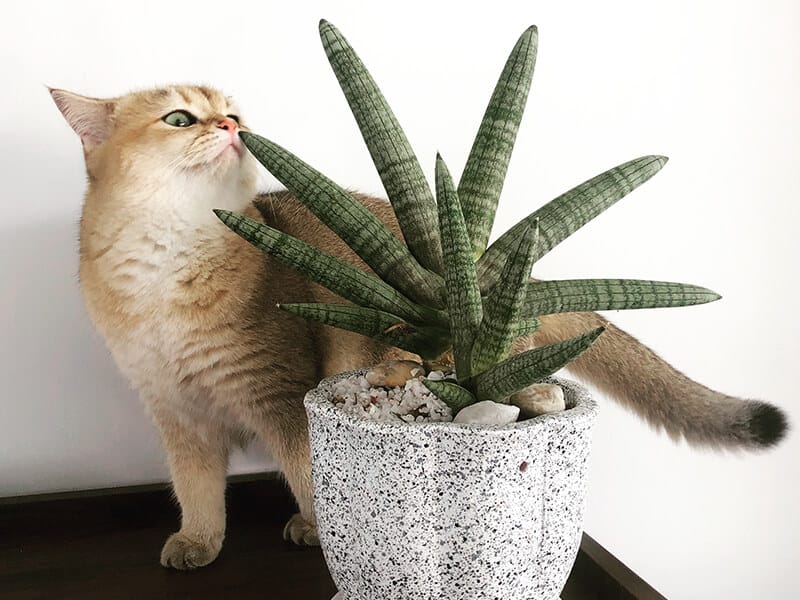 Other Names: Cylindrical Snake Plant, Spear Sansevieria, Mikado
You may have met this snake plant somewhere in Asian countries by the name "Mikado". If so, you should still remember it as this tree is really unforgettable with its gorgeous soft, dark green leaves.
You can plant it as a garden bed, so you can enjoy these Bacularis stripe flowers when spring comes.
Do you know what is necessary for repotting Sansevieria Bacularis? Let's learn now!
Sansevieria Whitney
This Whitney is literally a snake plant due to all the white and yellow stripes in its leaves, making it look like a snake from afar. You can present it to your friends who want to start growing trees as it doesn't require lots of care.
A detailed guide to growing this Sansevieria Whitney.
Sansevieria Longiflora
True to its name – "Longiflora", this snake plant has quite long foliage, up to 4 or 5 feet. If you grow it properly, it'll present you with lovely white flowers during spring. But, be careful when winter as Longiflora can handle temperatures as low as 68°F.
You wouldn't want to overlook this intriguing knowledge about Sansevieria Longiflora.
Sansevieria Raffillii
While other snake plants demand natural light, this Raffillii doesn't. In fact, it enjoys shady locations with enough water. Also, its leaves are pretty hard and smooth, and the margins have a reddish-brown color, contrasting to the original tone.
Reveal some mysteries shrouding Sansevieria Raffillii now.
Sansevieria Jade Marginata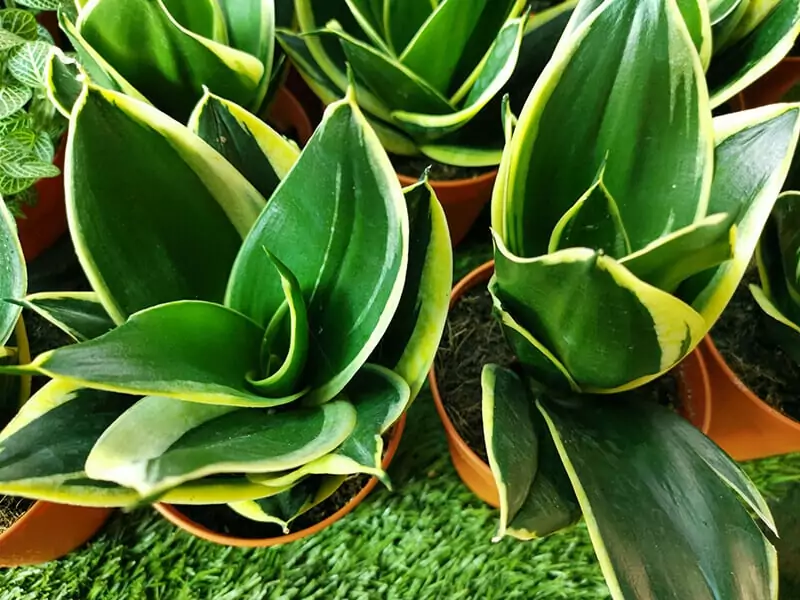 Despite its fancy made, this Jade Marginata is quite a tolerant plant as it's flexible with various soil types. But draining soil mix is the most favorable option. With its gold margin, this snake plant will make your garden even more royal than you've thought.
Are you sure you know everything about Sansevieria Jade Marginata?
Sansevieria Subspicata
This Subspicata creates an appealing ground cover for your yard. Its foliage grows upright yet slightly bent when matured. You can grow it anywhere, from a sunny spot to where it is partially shaded.
Get to know Sansevieria Subspicata better with this information.
Sansevieria Coppertone
No snake plants can compete against Coppertone in terms of unique color. Have you ever imagined having your garden covered in a copper or bronze hue? If not, it's time for you to try this snake plant!
And don't forget to learn about Sansevieria Coppertone in advance!
Sansevieria Senegambica
Unlike other relatives, this Sansevieria only consists of four leaves per each rosette. But that's not the only difference. When exposed to sunlight, the forever-green foliage will turn purple. What a fantastic sight to watch, right?
You'll get accustomed to Sansevieria Senegambica better with this guide.
Sansevieria Trifasciata 'Golden Hahnii'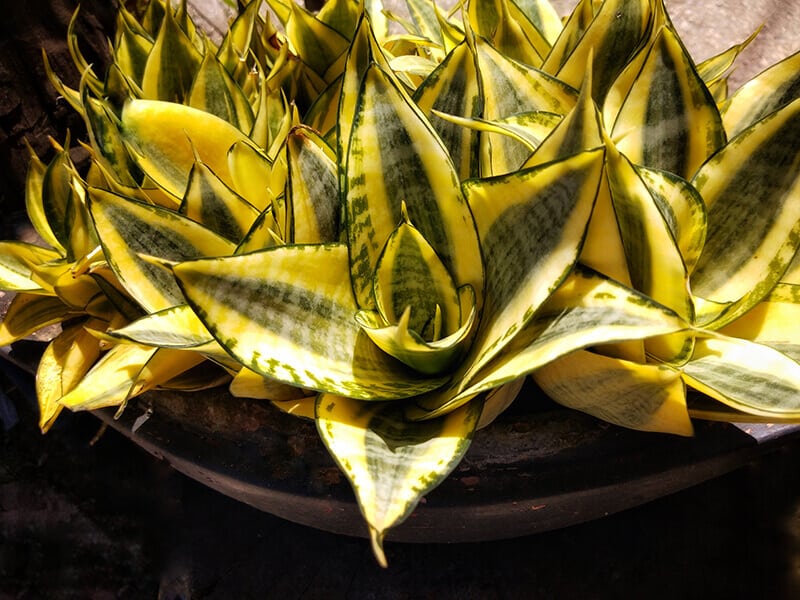 Other Names: Golden Bird's Nest Sansevieria
While its name is "Golden Hahnii", this plant isn't truly made of gold. It doesn't cost that much, either. However, its green leaves with a yellow outline make this snake plant as valuable as its nickname.
Also, since it's even curlier than the "Twisted Sister", some call it Golden Bird's Nest.
This guidance is a must-see if you want your Golden Hahnii to become beautiful:
Sansevieria' Deserti'
Like its name has indicated, you can find Sansevieria' Deserti' in the Kalahari desert, Africa. Many even call it rhino grass due to its leaves growing straight up with a red tint. Ensure you have enough room for this snake plant, as it can grow up to 24 inches!
Is there anything else you need to find out about Sansevieria' Deserti'? Well, here you go!
Now, Have You Picked Your Favorite Snake Plants?
Taking care of a plant is not an easy task. But snake plants, a relatively forgiving plant, make it less challenging for those who have just begun gardening. Don't hesitate to choose ones that suit your taste and conditions.
So, are you satisfied with this list? Or do you have other options on your mind? Whichever the case is, feel free to let out your thoughts in the comment section below. And show this article to all your gardener friends.