Discover what to plant in fall and make the most of warm soil. It will improve seed germination, and cooler temperatures and precipitation ensure enough moisture for your freshly planted plants.
However, knowing which plants benefit from fall planting is the first step to a thriving garden. Whether you plant vegetables, trees, bushes, or flowers, this article will help narrow your choice.
Some will help you get the most beautiful spring garden, while others will be ready for fall harvest!
Quick Answers: What to Plant in Fall
Planting in the fall is very beneficial because it helps the plant to establish before frost. There are many species you can plant in fall: spring bulbs, cold-season flowers and vegetables, trees, and shrubs.
When determining the right timing for planting in the fall, consider the first frost dates and time a plant need to mature. Make sure you give the plant enough time to develop before the frost.
Check the table for a quick overview of the best plants for a fall garden:
| | |
| --- | --- |
| Spring Bulbs | Tulips, Daffodils, Hyacinths, Crocuses, Alliums |
| Vegetables | Spinach, Arugula, Beets, Onion, Garlic, Leaf Lettuce |
| Flowers | Belgian mums, Lobelia, Violas, Cornflower, Ornamental cabbage, Dianthus |
| Trees | Alder, Ash, Catalpa, Crabapple, Elm, Kentucky coffee tree, Maple, Sycamore, Hawthorn, Honey locust, Linden |
| Shrubs | Lilacs, Forsythia, Daphne, Ninebark, Barberry, Burning Bush |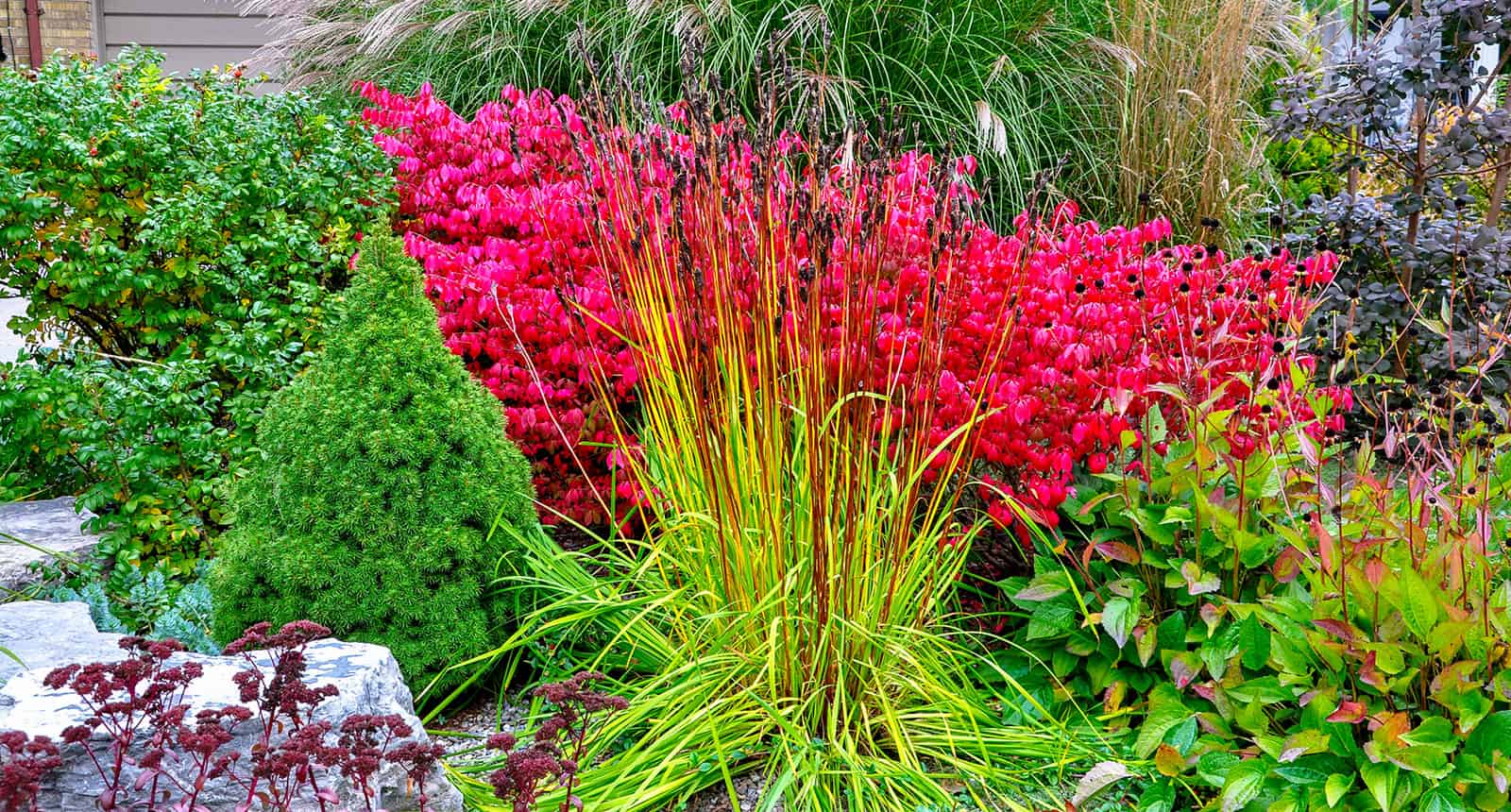 Why Plant in the Fall?
The time after Labor Day is great for planting a lot of flowers, veggies, and trees. The cooler temperature and a lot of rainfall in the fall help the plants to develop strong roots (1).
Also, when you start on the right track and plant the correct plants in the fall, it means that you'll have fewer things to do in spring.
Fall is the best time of the year to take part in clearance sales and stock up new and exciting plants. You can also start with division, cuttings, and seed sowing. Fall is the right time for it!
So far, if you haven't had enough success with flowers planted in the fall, you might have chosen them poorly.
Spring-blooming bulbs and cool-season vegetables, alongside trees and bushes, have high chances to thrive when planted from September to mid-November.
Best Tips for Planting in the Fall
Even though the cold weather is just a month or two ahead, you still have plenty of time to work in your garden this fall.
Despite all the great things planting in the fall bring, there are a few things to have in mind for fall-planting tasks.
You can see this video to know more:
When to Plant
Fall is quite a general determinant. To get the best results, watch for the frost dates. Check the long-term forecast before planting and learn when you can expect the first frost.
The deadline for fall planting is six weeks before the first frost. If you follow the deadline and plant on time, flowers and veggies will have enough time to establish the roots. (2) It will help the plants to survive extreme temperatures.
The frost dates are different every year and vary across the country. However, if you are unsure when the ground will freeze, plant before mid-November. It works for most areas and plants.
You can see this video to know more:
Transplanting
If you have started plants in the nursery pots, use the same deadline as a guide for transplanting in the fall. The best time to do it is before the ground freezes.
Transplanting them on time will help the plants to be better protected in the ground. Thin pots don't provide insulation, so the plants might die if you leave them in pots during winter. By spring, if you change your mind about the location of transplanted plants, you can relocate them to any other place in the garden.
You can see this video to know more:
Water Sufficiently
Even though you would expect fall to be rainy, don't forget your plants during dry periods. Sometimes, late September to mid-October can be hot and dry, so your plants cannot rely only on rain.
Water thoroughly once you plant, and repeat the process if there is no rain.
Don't Forget to Mulch
Mulching is one of those simple things that can significantly improve the health of your plants. Mulch provides much-needed insulation for your plants, on the same principle as several blankets maintain warmth on cold winter nights.
Another benefit of mulch is the promotion of root growth!
Don't Expect Too Much Above the Ground
What makes fall planting different from spring planting, among other things, is the growing process. When you plant in fall, you shouldn't expect to see differences above the ground before spring. The majority of growth will happen below the ground, so you won't be able to see it.
If you don't see much above the ground, don't worry, it is a good thing. Everything a plant produces above the ground won't be strong enough to survive cold temperatures.
Hopefully, the plant will focus its energy on the development of the roots. When the spring comes, the plant will thrive above the ground and rely on a strong root system.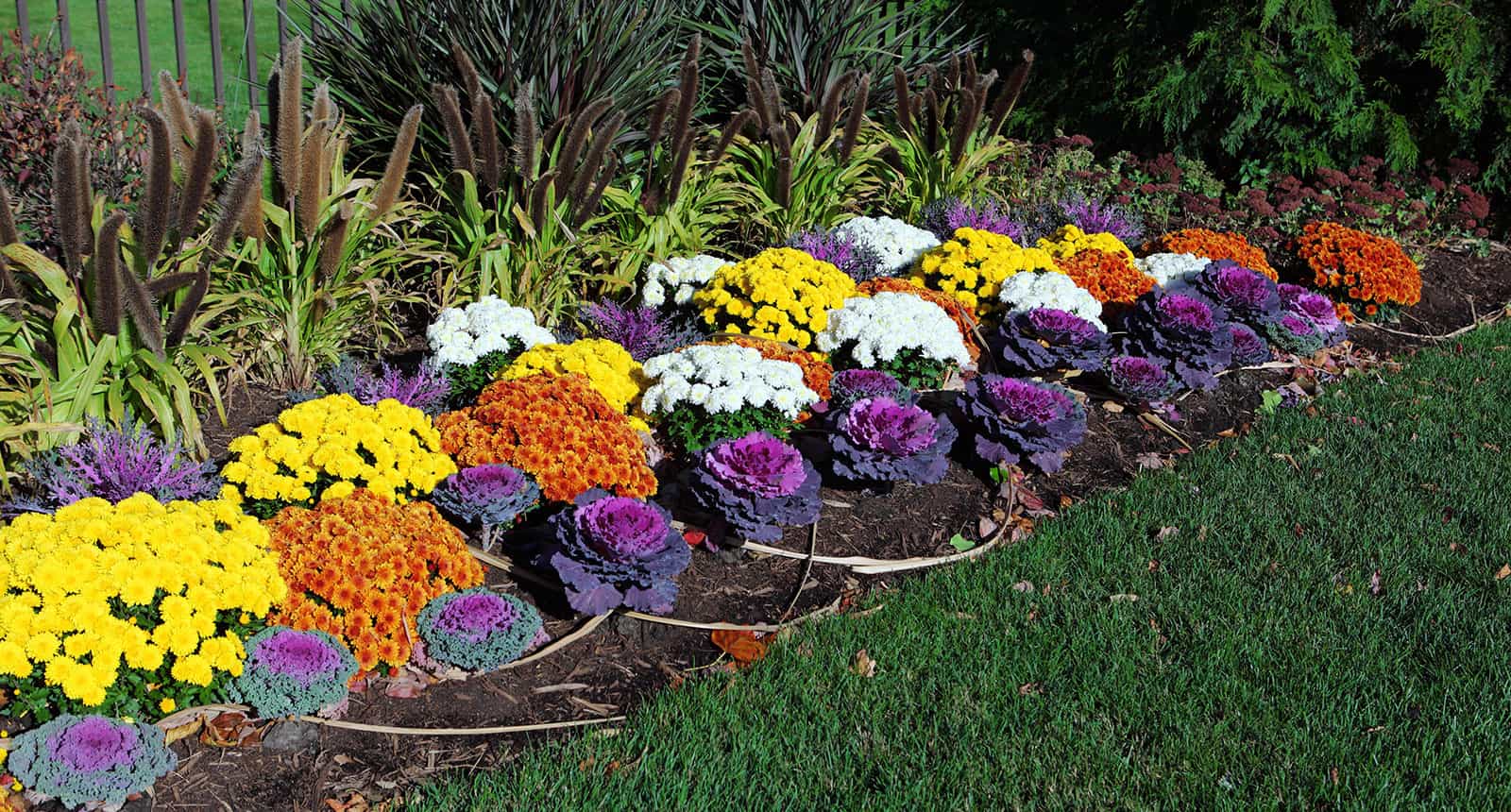 What Shouldn't You Plant in the Fall?
Let's discuss what plants don't benefit from fall planting.
Evergreens
Evergreens maintain their foliage all year, and they can get dry during frost and windy periods. Conifers need more time to develop strong roots for harsh winter conditions.
Broadleaf evergreens are especially prone to drying out without strong root systems. Holly, boxwood, and rhododendron are the most drought-sensitive plans. Therefore, never plant them in the fall.
Plants Prone to Winter Damage
Some plants cannot survive winter without damage, whatever the temperatures are. Those are big-leaf hydrangea, butterfly bush, and cayopteris.
Those and similar varieties are better when planted in spring.
Don't Experiment With Hardiness Zones
USDA hardiness zones are practical to get a sense of what plants can survive in your zone. However, many gardeners successfully grow some plants year-round outside their hardiness zones.
If you want to try some new varieties despite USDA guidelines, plant them in the spring. It will give the plant more time to develop roots before winter.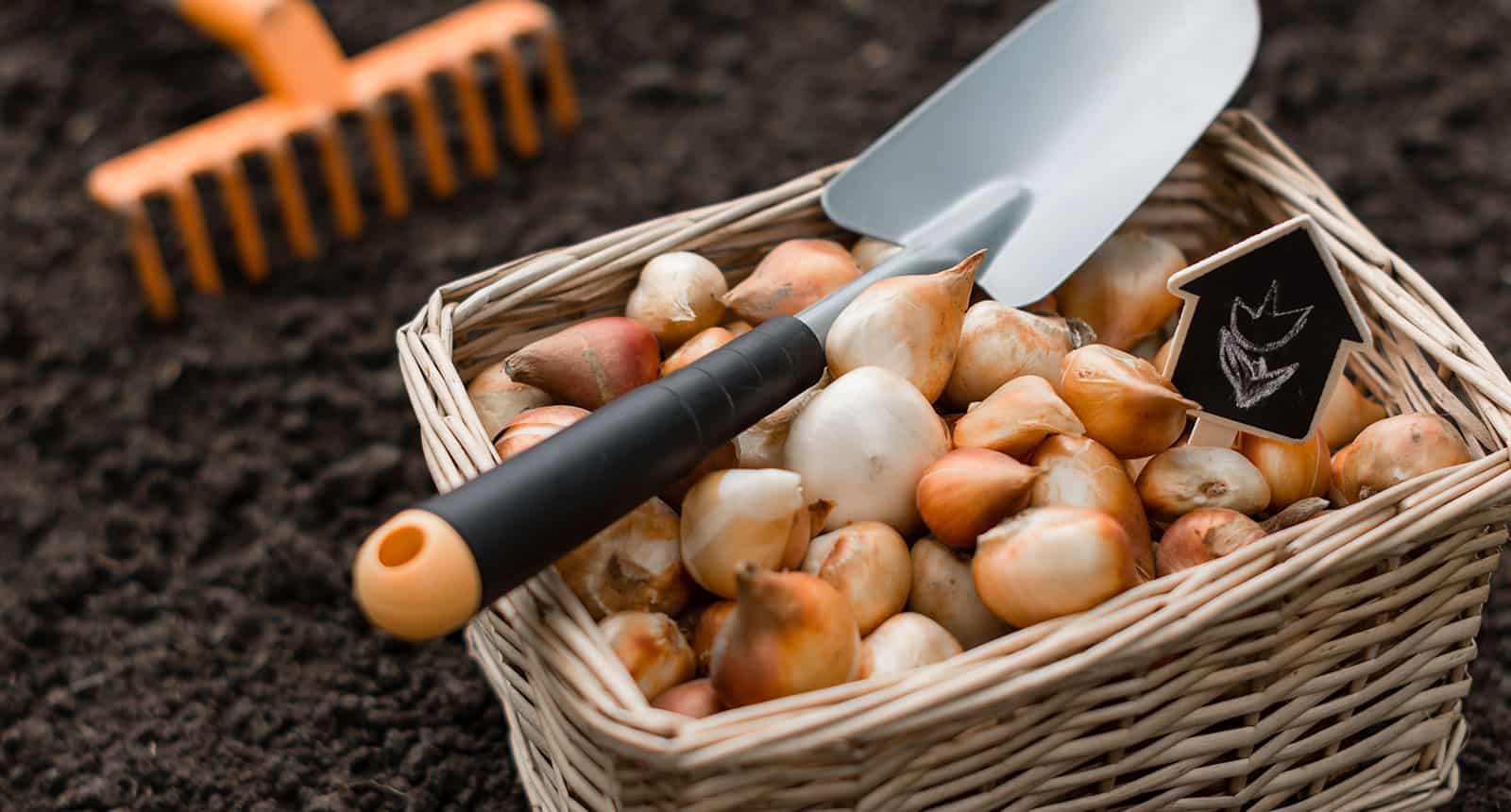 What to Plant in Fall for Success
Let's go through the list of the best plants to dibble in the fall.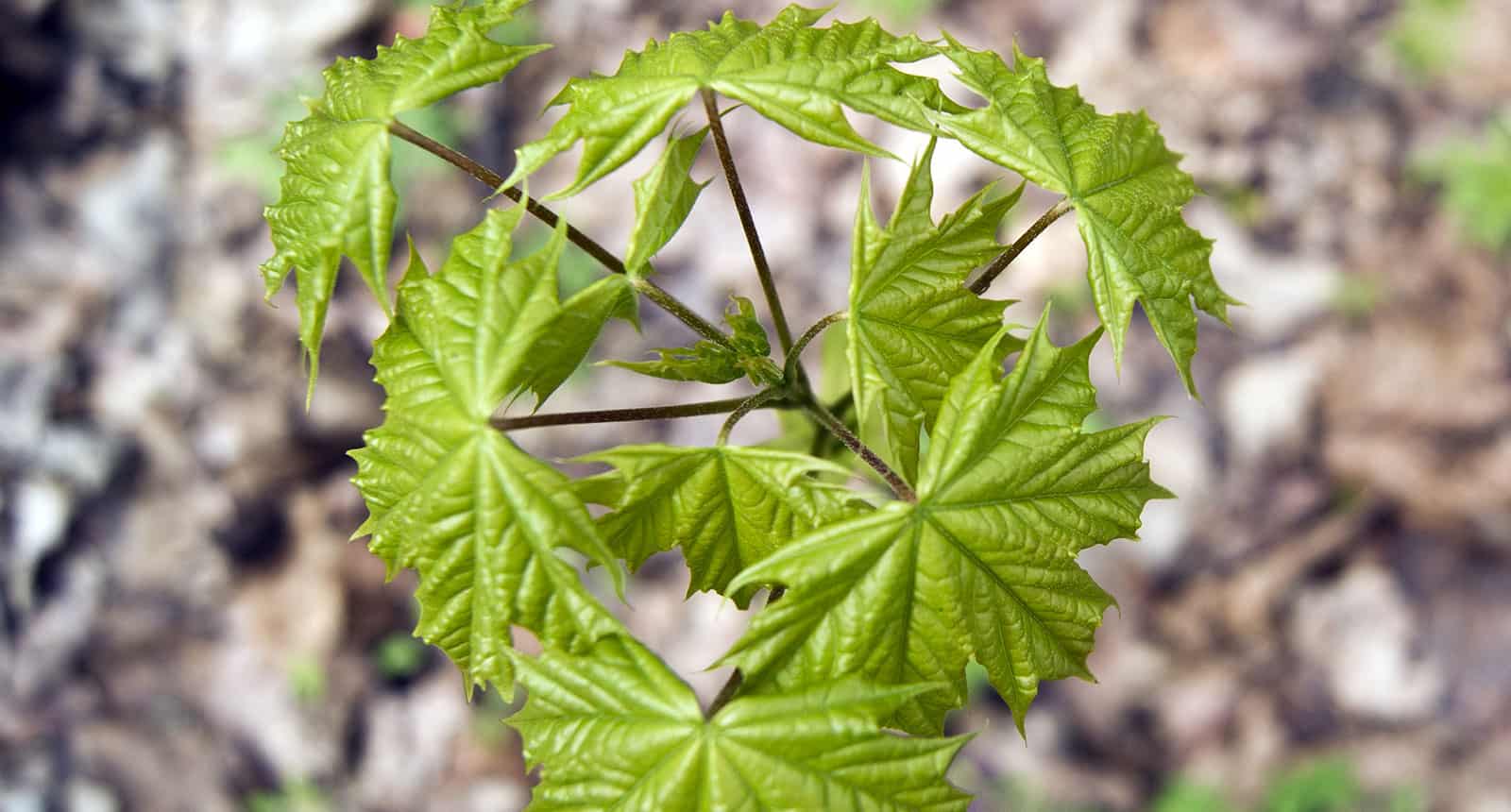 Spring Bulbs
Late fall is the ideal time to plant spring-flowering bulbs. Those are:
Tulips
Hyacinths
Crocuses
Daffodils
Alliums
When you plant spring-blooming bulbs in the fall, you will provide the plants enough time to develop until spring, and shine in all their glory.
Planting spring bulbs in the fall requires the temperatures to drop a bit. I recommend planting them when the night temperatures are below 50 degrees Fahrenheit for a minimum of two weeks. That way, the soil will be at the appropriate temperature. Plant them six weeks before the first frost.
If you plant spring bulbs too soon, you risk that bulbs dry out in the ground. You can also plant them in pots or keep them in sheltered outdoor flowering beds. Don't forget to add a thick layer of mulch.
Also, I recommend getting several bulb varieties that have extended flowering periods. That way your garden will look pretty during summer, too. You continue with planting tulips in spring!
You can see this video to know more:
Cold-Season Veggies
The list of vegetables that can grow during cold seasons is long. You can prolong the harvesting season by growing these cold season crops. Also, if you want another round of spring greens, plant them in the fall.
You can plant the following vegetables in the fall:
Spinach
Arugula
Mustard greens
Leaf lettuce
Radishes
Beets
Turnips
Onion
Garlic
These vegetables are grown from seeds, and the seeds need cooler time for germination. Therefore, fall is a great period to plant them.
Also, some of them need less than two months to mature which makes them excellent for fall harvest.
If you want to enjoy home-grown garlic and onions in summer next year, don't forget to plant them in fall.
However, determining the best time to plant these fall vegetables is a bit more complex. You need to check the back of the packaging of the seeds to see how many days the plant needs to mature. Most cold season vegetables need around 70 days to mature. Next, you need to consider the date of the expected first frost.
Count backward from the date when the first frost is expected and stop until you reach the time for the plant to mature. That way, you ensure your crops mature before the frost.
You can also plant them a week or two earlier to induce better growth if you live in a colder climate.
I recommend planting in the same vegetable patches where you harvested summer crops. That way, the soil will be prepared, and all you have to do is loosen the soil and add compost to help it remain moist.
Cold-Season Flowers
Planting cold-season flowers ensures that your garden will be colorful until mid-November. Some of these flowers can survive chilly, even frosty nights and have a long blossom season.
You can plant the following cold-season flowers in fall:
Violas
Sweet alyssum
Dianthus
Lobelia
Cornflower
Osteospermum
Ornamental kale
Ornamental cabbage
Swiss chard
I also recommend planting Belgian mums in the fall if you live in a northern climate. Despite they aren't hardy in your zone, if you plant them in the fall, they can be pretty annual flowers in your garden.
You can prolong the blooming season if you regularly deadhead spent flowers. It applies to all cold-season flowers. If you add a layer of mulch, some flowers, such as mums, may come back in the spring.
Trees and Shrubs
Planting trees in fall is more beneficial than in spring. Freshly planted trees tolerate cold temperatures better than heat. Also, as the weather becomes colder, the tree focuses on developing a strong root system, which will help the tree to grow vigorously.
If you live in a hot climate, you should plant in the fall to allow the plants to establish during colder months.
Also, if you need to divide your perennials, fall is the best time to do it.
The following trees species should be planted in the fall:
Alder
Ash
Catalpa
Crabapple
Buckey
Hackberry
Elm
Kentucky coffee tree
Maple
Sycamore
Hawthorn
Honey locust
Linden
The next are deciduous shrubs to plant in fall:
Lilacs
Forsythia
Daphne
Summersweet
Ninebark
Barberry
Burning Bush
Winterberry
When determining the correct fall date to plant the trees or shrubs, you will have to consider frost dates. Plant your trees or shrubs several weeks before the first frost. It will allow the plants to recover from transplanting and strengthen, develop roots and survive harsh winter conditions.
Four to six weeks before the first frost is the optimal time. Don't wait until mid-November, because you will risk your new plants to suffer from root diseases.
Keep the plant well-watered until the first frost, and cover the ground around the plant with a thick layer of organic mulch. It improves the insulation and keeps the root system insulated.
Planting in Fall: Smart and Rewarding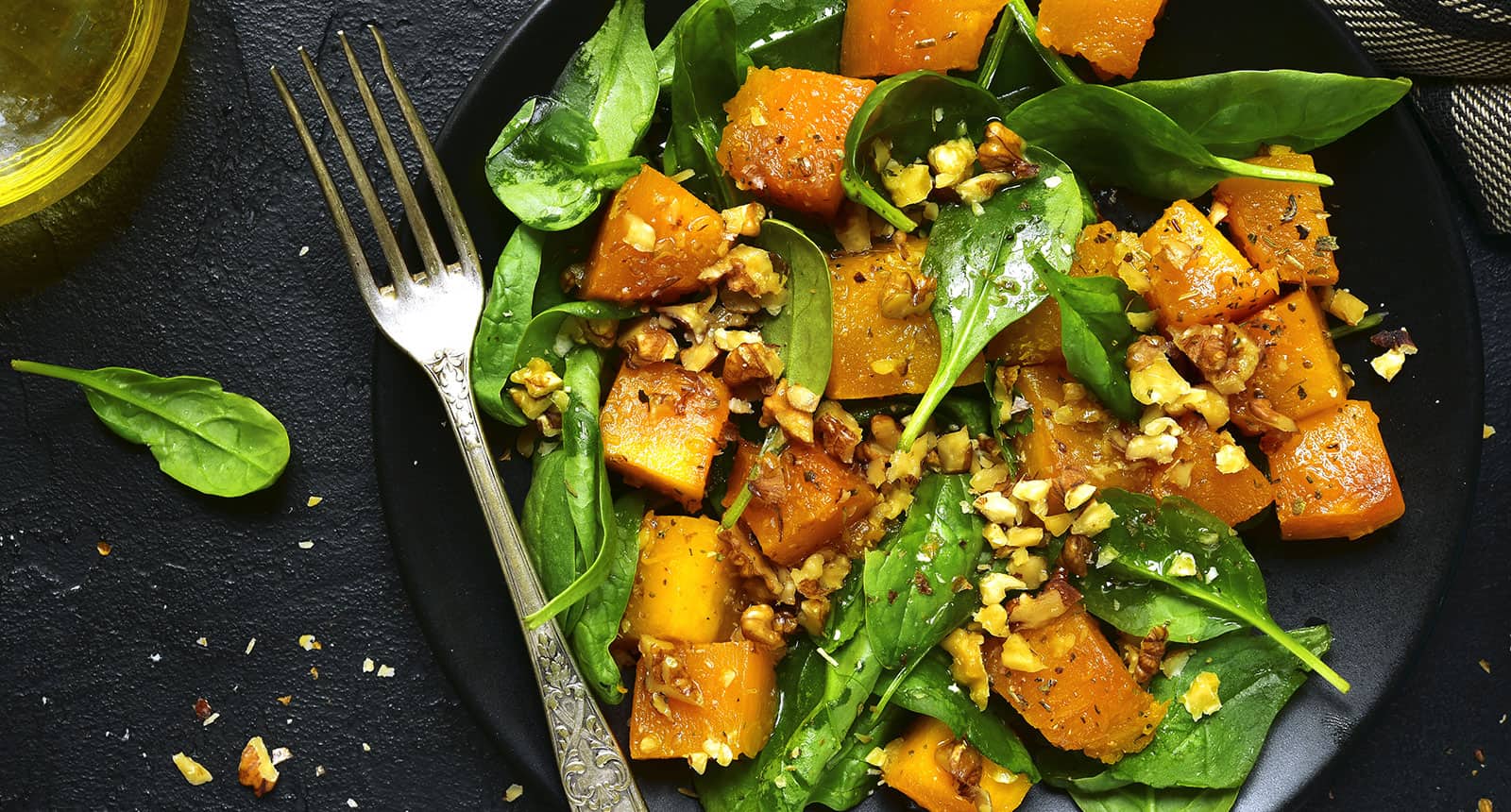 If you want to improve the look of your garden or have more crops to harvest, fall is an important season to consider for planting.
A large number of vegetables prolong the harvest season when planted in the fall. Additionally, you can have a second round of spring greens if you plant them before the first frost.
A garden full of blossoms isn't only for the spring. You can plant flowering annuals in the fall and some like Belgian mums will come back in the spring.
In my experience, shrubs and tree are great for fall planting. Some of them will color your garden during spring, summer, and fall, but will continue to decorate it with their foliage year-round.
Do you have experience with fall-planting? What plants caused you most trouble after planting in the fall? Which plant will you try this year?
If you enjoyed the article, don't forget to like and share it with your friends!
References:
Vogt, J., Watkins, S., Mincey, S., Patterson, M., & Fischer, B. (2015). Explaining planted-tree survival and growth in urban neighborhoods: A social–ecological approach to studying recently-planted trees in Indianapolis. Landscape And Urban Planning, 136, 130-143. doi: 10.1016/j.landurbplan.2014.11.021
Battey, N. (2000). Aspects of seasonality. Journal Of Experimental Botany, 51(352), 1769-1780. doi: 10.1093/jexbot/51.352.1769