There are several types of gardens suitable for different spaces. These depend on the available space size, current conditions, needs, and purposes. When you educate on different garden types, you'll understand that no amount of space or conditions will stop you from developing your garden!
Most people are familiar with common garden types such as flower and vegetable gardens. But, there are more types of gardens!
Find information and pictures of every type below, alongside useful information so you can pick the right garden type for you!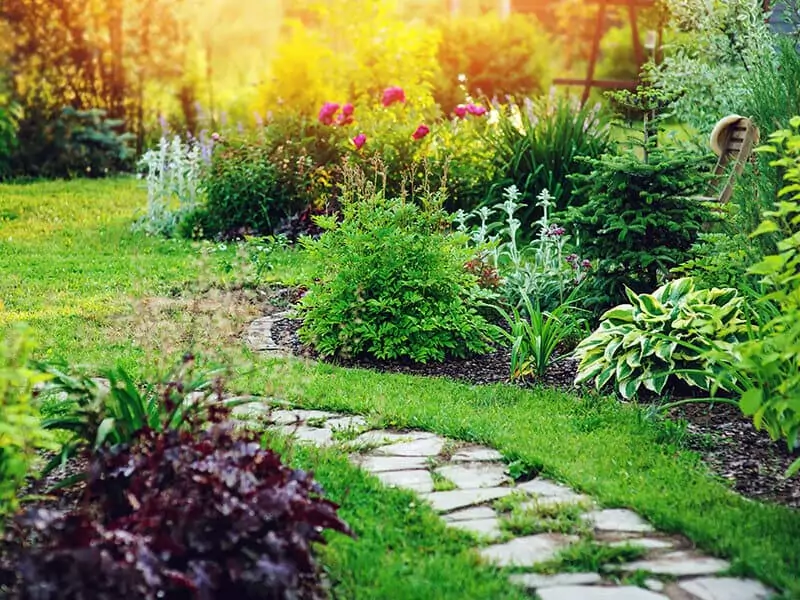 1. Vegetable Gardens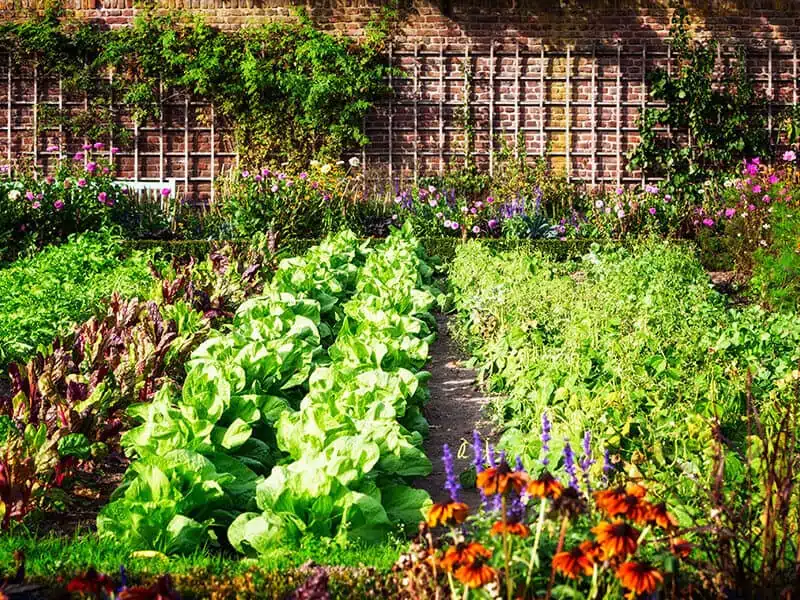 Vegetable and flower gardens are the most common types of gardens in all parts of the world. As the name suggests, people grow vegetables for consumption in these gardens.
Because you can find different types of vegetables in these gardens, they are often colorful and diverse! Growing your veggies is beneficial for many reasons.
First of all, you can grow healthy food for yourself and your family. Moreover, even if you invest in expensive vegetable equipment, you will still save a lot of money on fresh food.
If you are interested in developing a vegetable garden, you need to learn the specific growing requirements for each species you want to grow.
The growing success depends on how you fulfill the conditions your veggies need in terms of soil fertility, moisture, sunlight exposure, plant food, pesticide, and weather conditions.
In most cases, the vegetable garden is most successful in a sunny location. Soil preparation also ensures success, as well as crop rotation. For most crops, rotation is recommended once every three years.
The benefits of crop rotation include more fruitful crops and less risk of pests and diseases.
A vegetable garden requires more effort than some other garden types. The process starts with planning the vegetables, preparing the soil, choosing the best fertilizer for veggies, planting, taking care of it, weed control, and harvesting.
The most common choices for vegetable gardens are potatoes, tomatoes, leafy green veggies, lettuce and kale, bell pepper, and more. Also, when growing your vegetable garden, keep in mind which veggies can grow together well as companions.
The primary purpose behind a vegetable garden is to provide fresh veggies, but there is no reason why a vegetable garden shouldn't be decorative.
A decorative vegetable garden requires careful planning, use of raised beds, decorative stakes and garden trellises, etc. These ornamental vegetable gardens are known under the name Potager gardens and were first developed in France.
2. Flower Gardens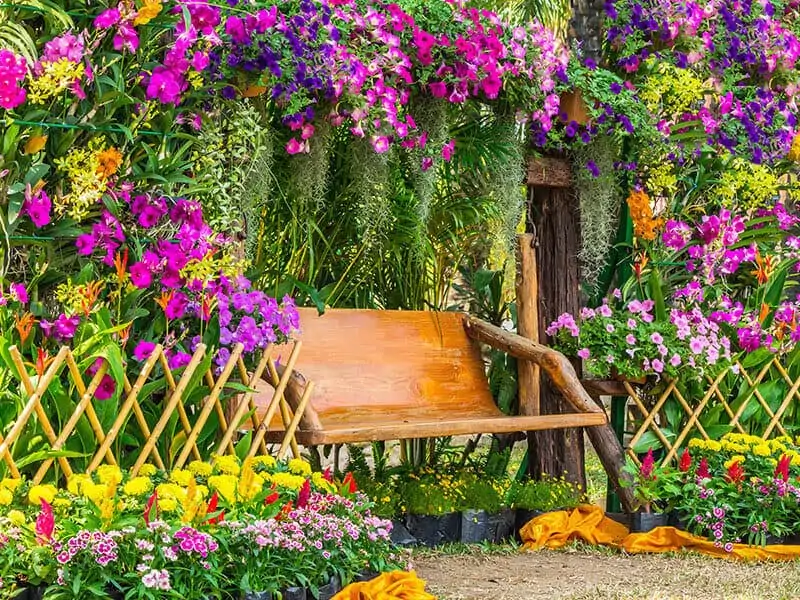 A flower garden focuses on the cultivation of flowering plants. The purpose is decorative, and there are many subtypes of flower gardens. You can have a single-specimen flower garden or mixed flower gardens.
There are a few steps to take when first starting a flower garden. You need to know the site where you are planting different flower types to be able to get maximum results.
Topography, lighting conditions, soil quality, and moisture are things to inspect to plan the most beautiful flower garden.
Moreover, a soil test provides valuable insights into the soil pH, and the information will help you design the most stunning and beneficial flower layout. Knowing about frost cycles will narrow the options for flowers further.
Next, a beautiful flower garden has a distinctive color pallet. When designing a flower garden, you need to balance focal points and peaceful areas to create a harmonic garden. Lastly, keep in mind the shape of the garden, fragrance, repetition, layering, etc.
A beautiful flower garden with plenty of cut flowers also features flowering plants grown for their foliage. A flower garden can also include flowering trees and flowering shrubs.
Large flower gardens are famous tourist attractions around the world. For example, the huge Gardens of Versailles in France is one of the most spectacular cultivated gardens. Another great example is Dubai Miracle Garden.
3. Herb Gardens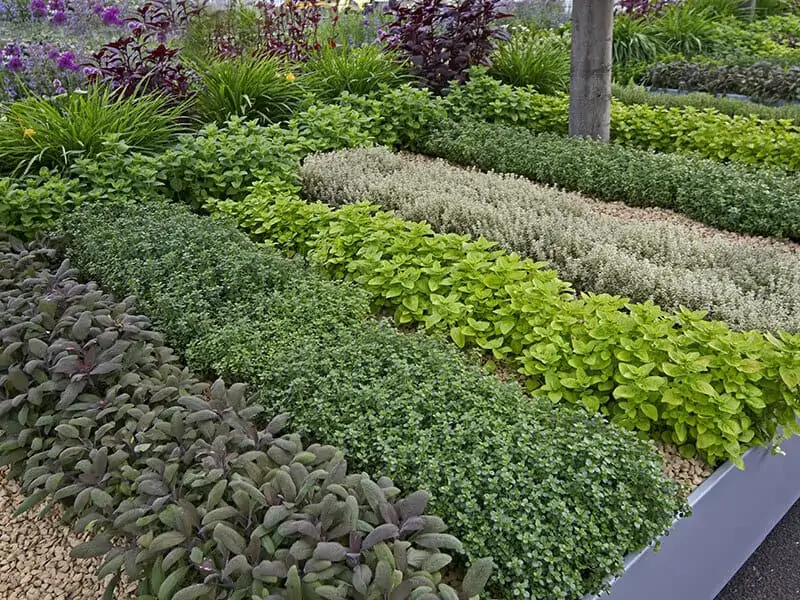 In the medieval age, the most common garden type was an herb. It was because modern medicine wasn't developed as it is today. So, people grew herbs to threaten their conditions.
Thyme, fennel, rosemary, marjoram, and dill were the most cultivated. At the same time, people learned how to use these herbs for cooking.
Nowadays, the medical aspect of herb gardens is rarely mentioned. Today, people grow herbs for cooking! Similar to vegetable gardens, herb gardens need a lot of sunlight. It is because most of the species in herb gardens are native to warm and dry regions.
In addition, herb gardens are easy to maintain as most plants don't need complex care. Still, you have to learn the basic growing requirements before you choose herbs prior to planting.
Nowadays, the most common herbs in these gardens are thyme, mint, basil, coriander, dill, rosemary, etc. Professional chefs often grow their herbs, because nothing can replace the flavors fresh ingredients can give to any dish you're cooking.
Some herbs are also known for their lovely blooms and strong aromas. You can mix them with lavender, for example, to boost the decorative purpose and create a remarkable area!
The best thing about herb gardens is that plants don't need frequent checkups. Occasional watering and fertilization will be enough to ensure abundant crops. If the soil for herbs is high-quality, the maintenance becomes even simpler.
But, keep an eye for the pests, especially spider mites. They can attach to any plant and garden type, so herb gardens aren't an exception.
You can see this video to know more:
4. Water Gardens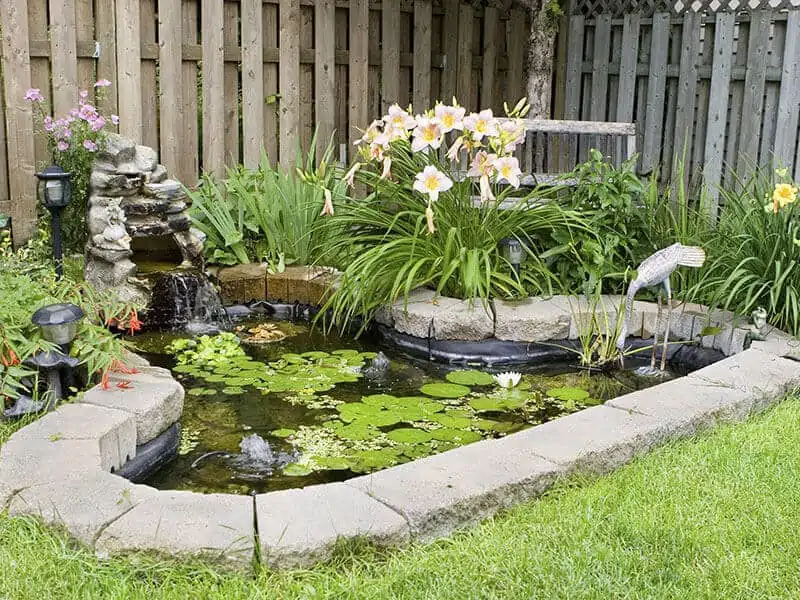 Water gardens might not be as common for individual gardening types, but they certainly were a big deal back in ancient times. Some sources mention that Egyptians developed water gardens more than 2.000 years ago.
Japan is also known for its beautiful water gardens with a harmonic blend of plants and water.
The most common symbols of modern water gardens are trellises, ponds, lakes, and climbing plants. For example, attractive climber Wisteria is a common plant in water gardens.
The exact setup of water gardens differs, but you will find rectangular and round pools most in European and American water gardens. The fountain is also a common element, and the water lily is the most used plant.
There is a slight difference between formal and informal water gardens. Formal water gardens only contain one or two plants and focus on the water element. Informal has an abundance of plants grown in the soggy soil and pool.
If you are interested in setting up your water garden, you should include oxygenating plants in the pool. They will keep the water clean and support the growth of other plants.
Before you start your water garden, find out more about the growing requirements of each. Water plants need water of specific depth, but most grow well in two to five feet deep pools.
Also, pick plants according to their blooming schedules. Some water plants may bloom the entire day, and others will open only during the night.
5. Raised Gardens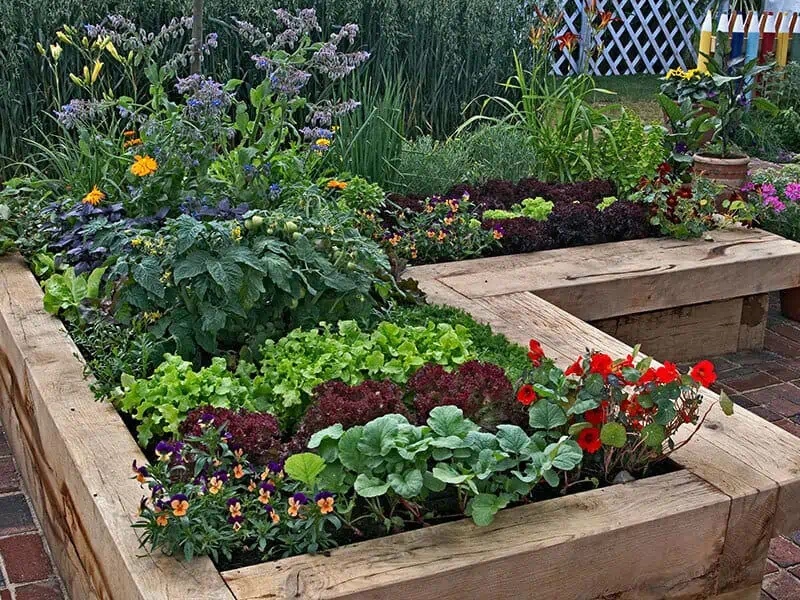 Raised gardens are quite popular because of the many benefits they provide. For starters, raised gardens allow better control of the soil quality and improve drainage.
The term raised garden refers to growing plants in containers above the ground. In most raised garden settings, people use store-bought or homemade metal planters with or without wood.
Gardeners pick potting soil and nutrients, and the drainage is improved because of the gravity.
These gardens are easy to organize. The gardener chooses plant combinations and can adjust the conditions to suit their chosen plants. You can also use different fertilizer types in every container, giving every plant or plant mixture exactly what the specific plant needs.
It is also easier to control pests and diseases in a container and prevent them from spreading too much and contaminating your entire garden.
In addition, taking care of the plants is more convenient because you don't have to bend to the ground to pluck weeds or harvest crops, remove dead flowers or prune the plants. The height on which you will put the containers depends on your needs and preferences.
Raised gardens are suitable for every plant type – including veggies, herbs, flowers, and shrubs.
6. Indoor Gardens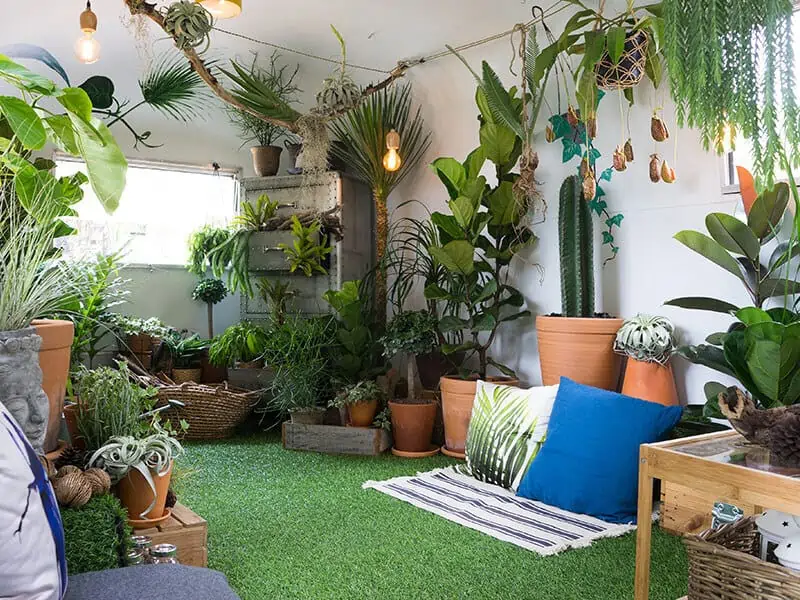 An indoor garden is any space dedicated to growing plants inside your home. It can be a dedicated window box with small plants or an entire room filled with containers and pots.
A garden inside your home has a beautiful decorative aspect. It brings the vibe of nature inside and makes a colorful decoration in the blooming season.
In addition, most indoor plants improve indoor air quality because they release oxygen during the photosynthesis process. Some plants also remove toxins from the air!
You have a wide range of plants for indoor gardens. Some people choose to grow palms indoors, others stick to traditional indoor plants such as Coleus and Snake plants.
When you choose your indoor plants, you need to provide them with proper conditions. These include optimal sun exposure, optimal watering, application of fertilizers suitable for indoor plants, quality potting soil, etc.
For example, if you don't get a lot of sunlight inside your home, pick semi-shade or plants that thrive in full shade. Most plants will need some amount of sunlight, especially colorful houseplants, which need sunlight to maintain their bright colorations.
There are also low-maintenance houseplants that thrive on neglect. Getting into the optimal watering schedule and ensuring suitable humidity for houseplants can be tricky.
Most indoor plants need less moisture than outdoor plants, but the exact watering needs depend on the specific plant.
Also, you can ensure good humidity wing conditions with indoor plant humidifiers, frequent misting, or a tray with wet pebbles.
7. Tire Gardens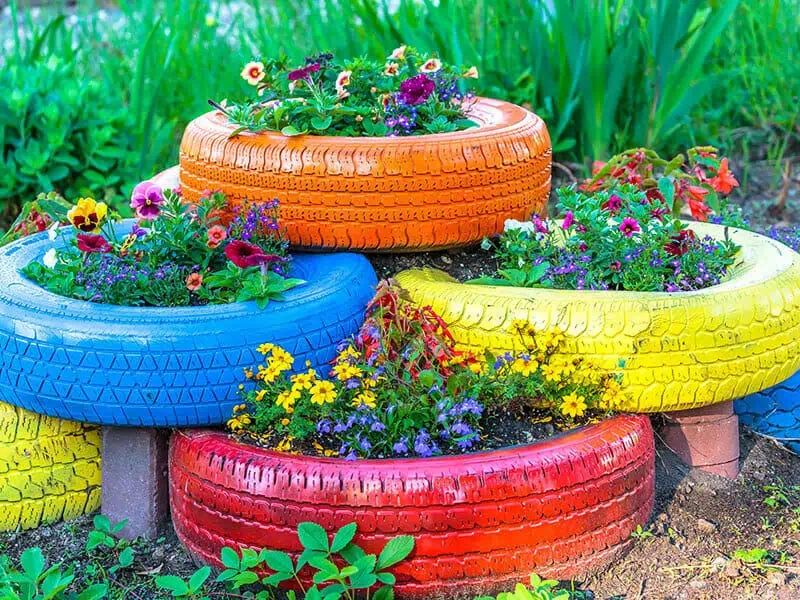 Planting inside vehicle tires was a huge trend a few years ago. Nowadays, it isn't as popular as it used to be, but people still appreciate the functionality and aesthetic of tire gardens. These gardens consist of old tires, which are used as flower beds.
You can use any vehicle tire you have. Larger ones make beautiful mixed planters, and smaller tires are great for flowering shrubs.
You can also paint the tires and decorate them in different patterns. Some may even build a pyramid of old vehicle tires and use it as a raised container.
Before you reuse an old vehicle tire, clean it thoroughly!
8. Vertical Gardens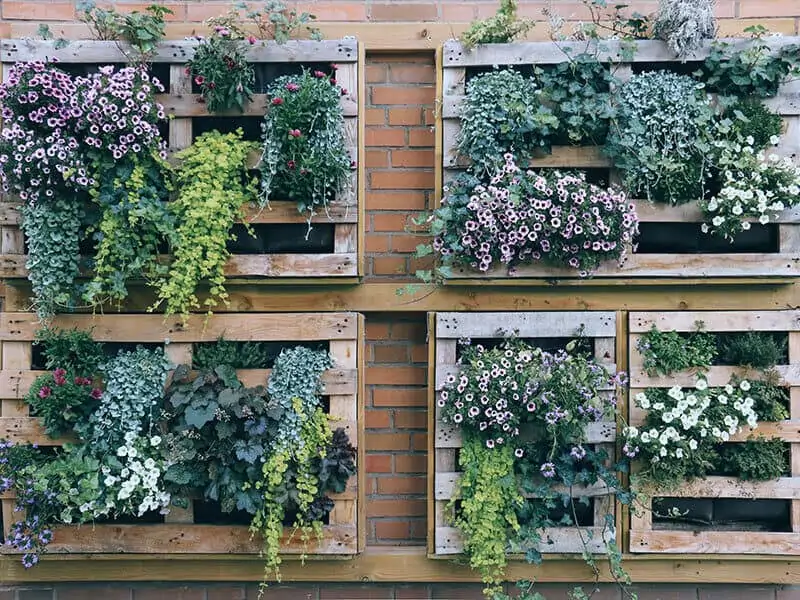 Vertical gardening is the solution to the lack of horizontal space for growing plants. It includes the use of trellises, towers, plant walls, etc.
You can create a vertical garden with a tall wall, indoor or outdoor. In most cases, vertical gardens are filled with climbing plants, vegetables, and flowers. These plants grab the structures and grow around them.
You can also grow vegetables, small herbs, and flowers, and mix them to create a unique and decorative display.
However, vertical gardening is a bit more complex than standard horizontal gardens. The first thing to keep in mind is the choice of the wall. It should be a tall wall, exposed to sunlight because plants need it to do photosynthesis.
Next, come up with the watering system and choose your plants. A drip irrigation system can be one of the most practical watering solutions, and it isn't too difficult to set up.
Don't forget to research the soil and plant food needs. In most cases, it shouldn't differ much from horizontal planting.
Lastly, don't forget to include a wow factor in your garden! You can set up a lovely indoor vertical garden through a DIY project, or invest in professional gardening equipment.
Vertical gardens are perfect for apartments and cities. They aren't only for hobbyist gardeners, some professional gardening projects are completed through vertical gardens as well.
9. Roof Gardens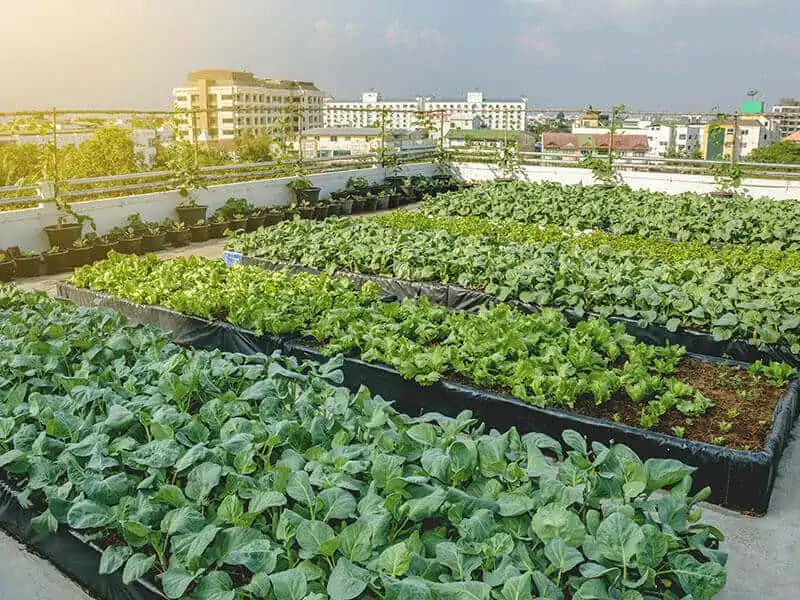 A roof garden or rooftop garden is located on the rooftop of commercial or residential buildings. These roof gardens can have various plants and require careful planning and maintenance.
They can last for a long time and have been in use for centuries. But, rooftop gardens got really popular in the 1970s.
In essence, there are three ways to set up a rooftop garden. In gardening terms, the first way is to set up an extensive rooftop garden. It focuses on growing low-maintenance plants, including succulents, sedums, mosses, ornamental grasses, etc.
The average depth of growing soil is between three to six inches. A garden is easy to set up on the roof, take care of, and doesn't cost too much.
The intensive rooftop garden is a distinct sky park with deep soil and diverse vegetation. The plant range isn't limited to trees, large plants, shrubs, vegetables, herbs, flowers, or ground covers.
A garden like this can be an expensive project. It requires professional maintenance and certain irrigation systems.
There are also combinations of intensive and extensive rooftop gardens. These semi-intensive green roof gardens have a bit of both worlds – small plants and flowering groundcovers, which don't require complex care and expensive irrigation.
You can see this video to know more:
10. Woodland Gardens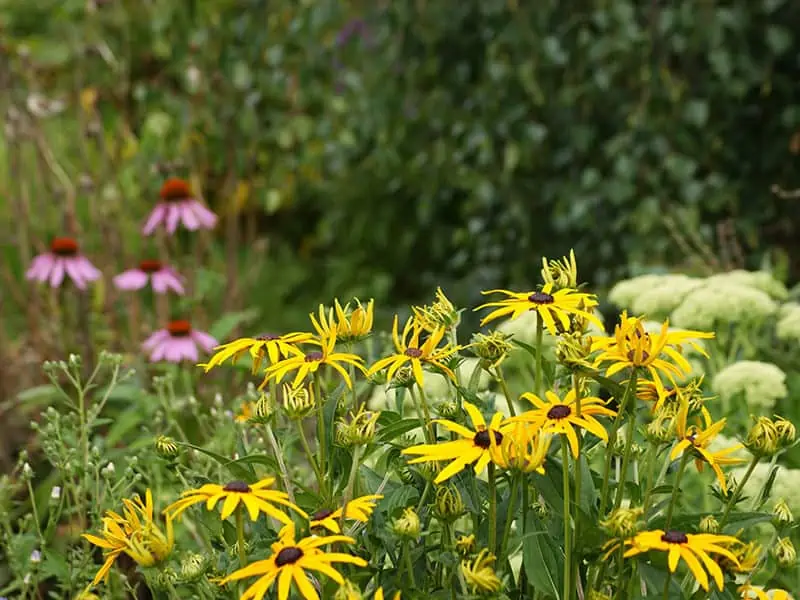 Woodland gardens are many people's favorite garden types. It is because these gardens are designed to mimic the natural plant and vegetation layout you will come across in the woodland. But, it is actually an artificial creation, carefully designed to achieve the required effect.
The most common inhabitants of woodland gardens are large trees, flowering shrubs, and ground covers. A typical woodland garden also includes variations of plants and carefully planted pathways among the shrubs.
The woodland gardening style was developed three centuries ago and followed earlier gardening trends. I can find them in all parts of the world, but the most famous is probably the English woodland garden type.
It features local tree species and a combination of native and non-native flowering shrubs. In the USA, on the other hand, most woodland gardens focus on native species and sometimes are designed as natural reserves.
11. Apartment Gardens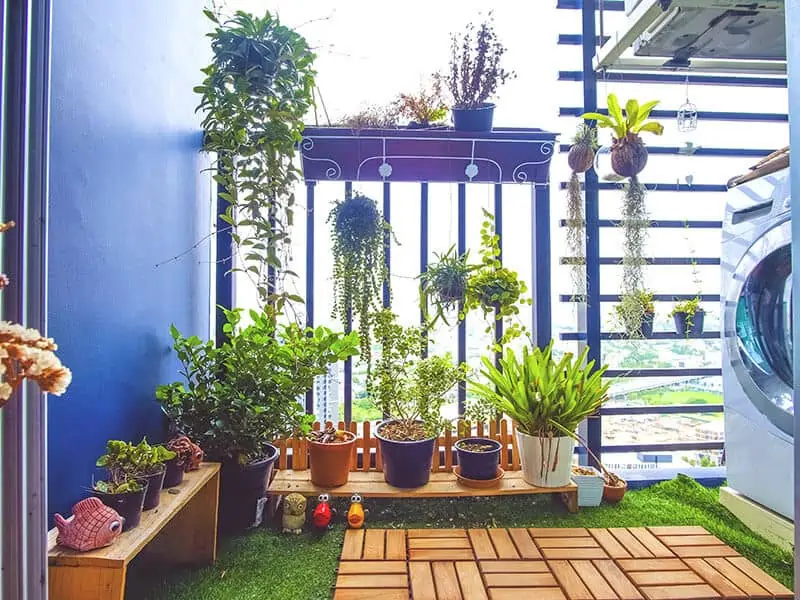 With the trends focusing on sustainability, modern apartment gardens are getting more popular. Apartment gardens are proof that going green is possible even if you live in massive concrete buildings.
The term apartment garden is self-explanatory, and it literally means a garden set up in an apartment, no matter how big or large it is.
Having an apartment garden isn't only beneficial for the environment. If you set up an indoor apartment garden, you will have beautiful decorations and cleaner indoor air. In addition, apartment gardens are a great way to deal with food waste responsibly.
If you don't have a balcony, you can set up a garden on the windowsill, wall shelf, or make an indoor window shelf for your plants.
An outdoor apartment garden is most people's first choice in buildings.
To be successful in your apartment gardening, you need to get familiar with available sunlight, indoor humidity, and available space.
Once you know all that data, you can pick your plants. Smaller plans are the obvious choice for apartment gardens. You can grow them in garden beds or pots. Vines and climbing plants are also a splendid choice. Some people with a lot of sunlight on their balconies grow vegetables!
12. Rock Gardens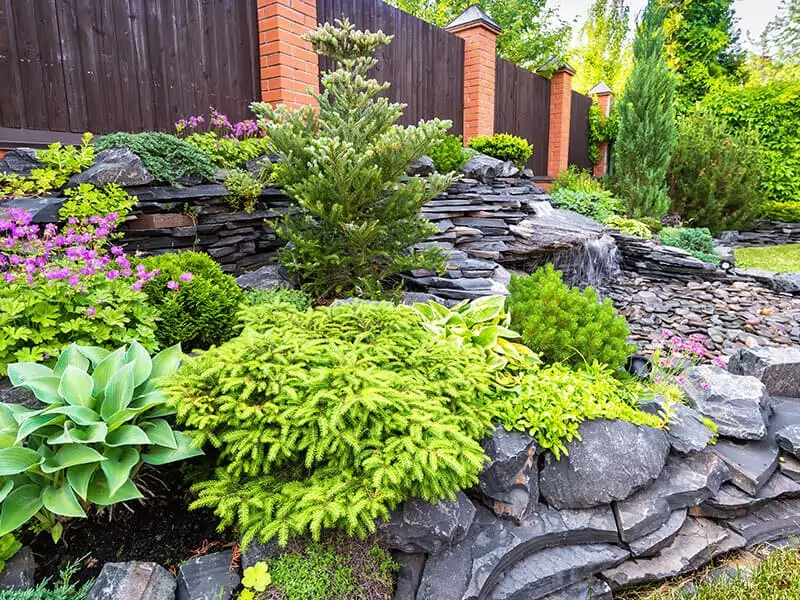 A rock garden is a landscape that consists mostly of rock, gravel, and stones. The conditions in these rock gardens are usually harsh, the soil is of poor quality and not many plants can grow there.
The most common elements here are the Alpine plants. They are relatively small and don't need a lot of water, and rich soil.
There are natural and artificial rock gardens. The latter ones are designed to look like natural rock gardens with plenty of stones, used as bedding planes.
Rock gardens got popular in the Victorian era. Nowadays, they are popular in Chinese and Japanese gardening styles, with lots of subtypes.
You can see this video to know more:
13. Xeriscape Gardens
Xeriscape gardens are gardens in areas susceptible to drought. The gardening style is called xeriscaping, and it means dry landscape in Greek.
Opposite of common misconception, xeriscaping isn't limited to desert species. There is a wide range of beautiful plants which can grow in these dry landscapes and conserve water.
The benefits of xeriscape gardens are huge. It is a cost-efficient gardening type, and it can help save water. In addition, some people find that xeriscaping is beginner-friendly if the initial low-water plants are chosen well.
Species in xeriscape gardens are hardy and never killed by overwatering or rotting, like in common gardens.
All xeriscape gardens have one thing in common – there is almost no lawn grass because it doesn't conserve water and needs frequent watering. If you are interested in xeriscape gardening, there are a few simple rules to follow.
First, you have to choose the plants to grow and decide which are a big no-no. I mentioned lawn grass, but any thirsty plant should be added to the list. The last step is to come up with a decorative layout to organize your plants.
In gardening slang, the species that are a good choice for xeriscape gardens are called xeric plants. There are quite a few plants to choose from, including trees, flowers, and shrubs.
14. Garden Maze
A garden maze, hedge maze, or garden labyrinth is essentially a labyrinth made from vertical hedges. It dates from the Renaissance era and is an outstanding type of garden.
At the same point, a garden maze isn't very common, because it requires careful planning, a lot of maintenance, regular pruning, and years to grow.
If you are interested in a garden maze, you can create one in a smaller place in your backyard. You can even come up with an interesting puzzle to solve.
Developing a garden maze is a complex project, and the first step is designing. You can sketch it on a piece of paper or a computer program. Then, pick your plants for walls.
The best options are dense shrubs, including yews, but they are quite costly. The alternative is climbing vines such as honeysuckle and Clematis.
Plant them according to the design you sketched. Keep the plants happy and thriving and enjoy your maze.
Some of the most spectacular mazes are tourist properties in the UK, Portugal, and Canada.
15. Botanical Gardens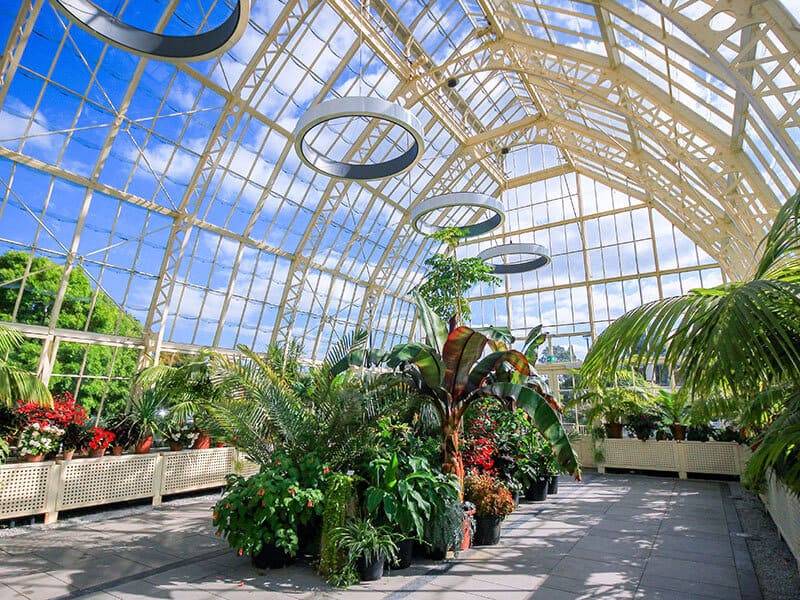 Botanical gardens are homes to numerous flowers, trees, veggies, and rare species. You can find native and non-native plants in botanical gardens because employers try hard to provide the non-native plants with proper growing conditions, similar to their native habitat.
Professional gardeners and botanists, work in botanical gardens, as well as landscape architects and other experts. Their job is to care for the plants and keep them thriving. In some cases, botanical gardens are parts of the universities, and they are often commercial properties.
In better-supplied botanical gardens, you can witness some spectacular plant displays you can use for inspiration. In most cases, you can talk with gardeners employed there to get some insights or advice on taking care of some plants.
You can also sign up for a guided tour and enjoy a pleasant experience of learning more about professional gardening and the diverse plants' world.
16. Tropical Gardens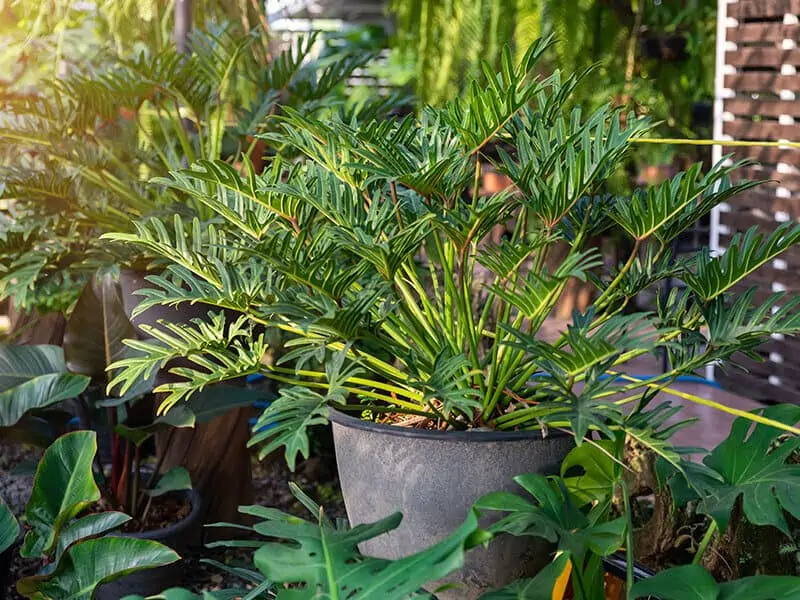 Setting up a tropical garden is better suited for experienced gardeners with advanced skills than beginners. But, if you are lucky enough to live in a tropical zone, you might get away with a tropical garden even if you aren't that experienced.
Knowing about your climate and tropical plants are some of the most important steps when choosing to have tropical gardens.
First of all, a tropical garden requires a lot of water to keep the plants happy. Consistently warm temperatures and high temperatures are other conditions to fulfill.
In most cases, you will need a professional irrigation system to take proper care of your tropical plants. It will make plant maintenance more straightforward and lower the chances of killing your tropical plants.
If you don't live in a tropical climate, there are ways to keep the temperature at the desired level. When the temperatures start to drop, you can try covering them or setting up a temperature-controlled garden.
That way, you can be aware of the conditions all the time, and adjust the settings to keep your plants happy.
Growing a tropical garden in a slightly cooler climate is a more expensive project because you have to invest in irrigation, humidifiers, heating, artificial lights, etc.
17. Zen Gardens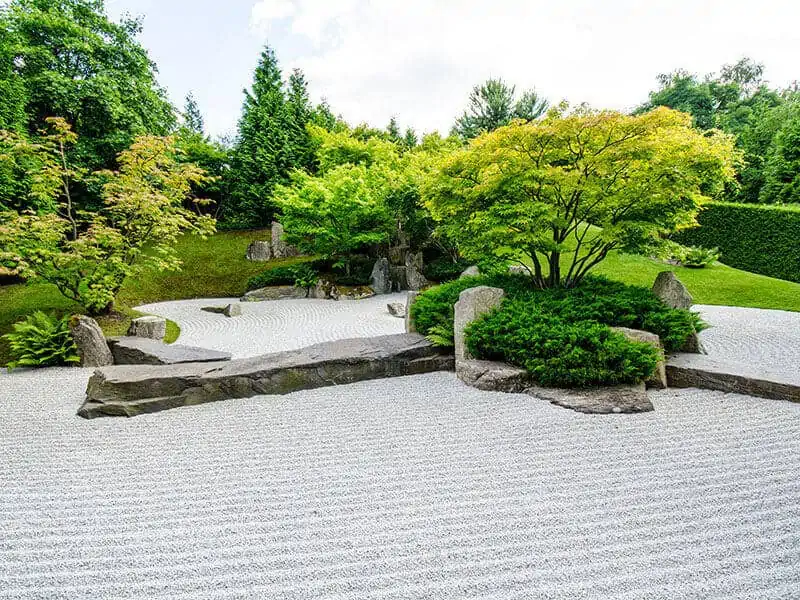 Some people think of Zen gardens as subspecies of Japanese rock gardens. But, the purpose of a Zen garden is not to decorate space, preserve species or grow food. So, they can be treated as individual garden types.
The purpose of a Zen garden is to provide a meditative experience to the gardener. Zen gardens have large rocks and sandy spots, which gardeners use to sit on and meditate.
People use rakes to smooth the sand or create patterns. The process is relaxing and many people who take care of Zen gardens report decreasing stress levels after taking care of their gardens.
Common elements of the Zen gardens are bonsai plants, wooden planks, flower beds, etc. People can also set up smaller Zen gardens in their apartments or even hold them on their desks.
18. Community Gardens
Community gardens are developed on the grow your own food principle but include the local community. In most cases, people grow fruits and vegetables on the community property. The crops are distributed to the underprivileged members of the community who cannot afford food.
Community gardens are becoming more popular across North America. Each community garden comes up with its set of rules on who can participate in the project, who can take the food, who is in charge, etc.
In some areas, people who don't have backyards and aren't interested in developing apartment gardens, participate in local community gardening projects.
Apart from the obvious benefit of growing food for people in need, many people find that community gardens help them bond with other members of communities, improve their gardening skills, have fun and contribute to the environment.
If there is a community garden in your area, ask around about participating and rules. Taking part in community gardening can become your hobby and will make you feel good in many ways!
19. Succulent Gardens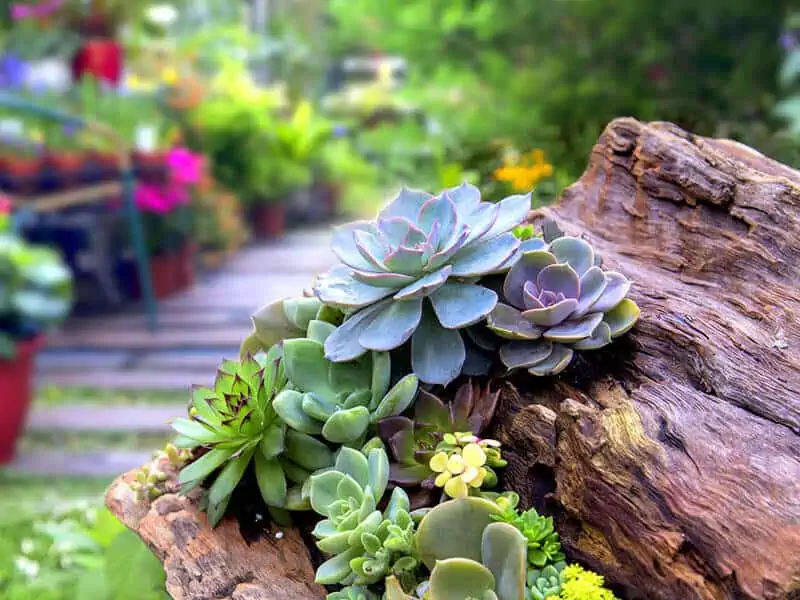 Succulents are attractive plants that conserve water in foliage and other parts. They make a huge group of plants, and you can find them in different sizes, shapes, colors, and patterns. Blooming succulents are especially attractive because their flowers come in wide color pallets.
In general, a succulent garden is a low-maintenance garden type. It is because succulents don't need a lot of care. But, you have to provide them with optimal growing conditions.
A mild climate without too harsh temperature changes works well for most succulent types. Some people prefer to grow them outside during warmer seasons and bring them inside to survive winter.
Therefore, the first step to starting a succulent garden is to know your hardiness zone. It will help you decide which succulents to grow as houseplants and which are suitable for an outdoor garden.
Choosing the correct spot for the succulent garden is essential because most of these plants need constant sunlight. But, the exact sunlight requirements depend on the plant you choose.
For example, if you choose different types of Jade succulents, you can get away with partial shade.
The important thing to keep in mind is soil drainage. No succulents will survive in the soggy soil. You can improve the drainage by amending the soil with coarse material, like sand, perlite, crushed granite, etc.
If you are interested in growing a succulent garden, don't forget to be creative and come up with unique arrangements. There are beautiful colorful succulents, which can help you create a spectacular garden.
20. Greenhouse Gardens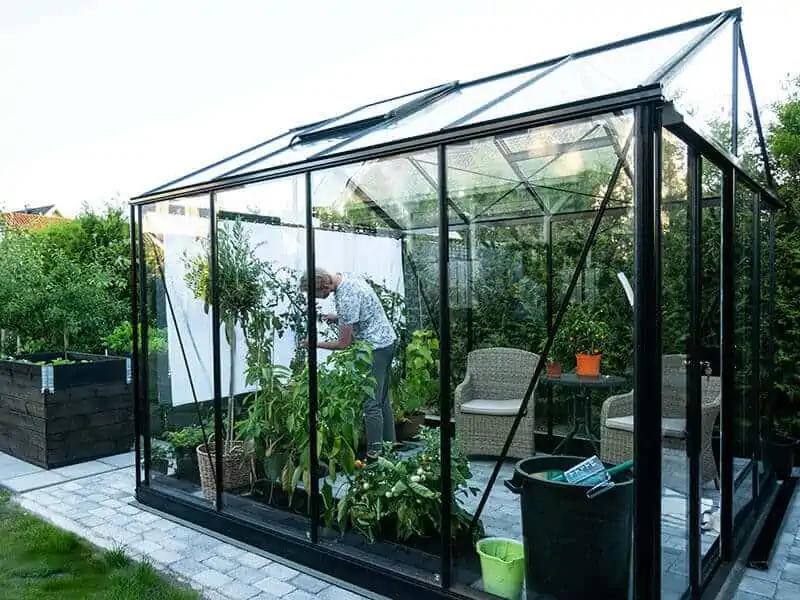 A greenhouse garden refers to any garden grown inside the structure with transparent walls and a roof. If you are interested in a greenhouse garden, you'll need to build or buy a greenhouse and start your plants in soil, pots, containers, or raised beds.
These gardens are used for growing food, but also flowers.
The primary benefit of a greenhouse garden is controllable conditions. You can set up the temperature and monitor the humidity levels. When the temperature and humidity drop or rise above the needed levels, you can adjust them to ensure your plants remain healthy.
However, greenhouse gardens are expensive. They require investing in proper construction, tools, and devices for condition monitoring.
But, don't worry if you don't have space or budget for a large greenhouse. Enjoy your gardening hobby with limited space and budget with mini DIY greenhouse projects.
21. Telegarden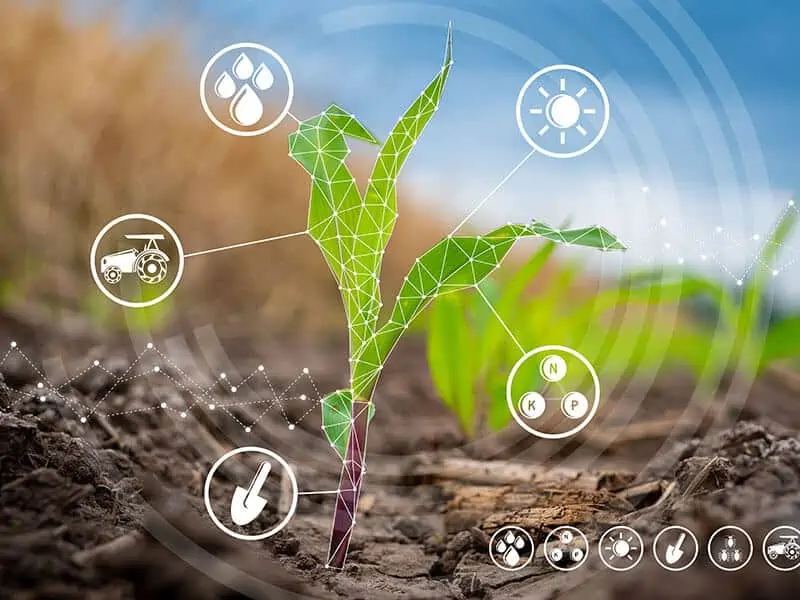 Telegarden was a remote gardening project of the University of Southern California. It was a unique blend of agriculture and technological development, especially in the robotic sphere.
It was the community garden that members could access remotely, via the internet, and take care of the plants through a robotic arm.
The project started in the 1990s and had more than 10.000 members.
The garden remained active until 2004 and was also available as an exhibit in Austria. In the modern age, remote tasks and jobs are on the rise, so there might be some similar projects in the future.
22. Therapeutic Gardens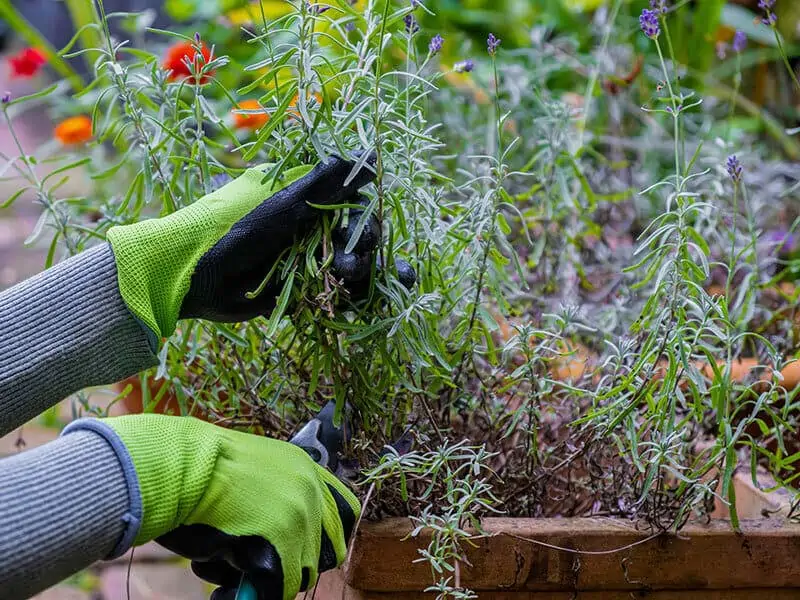 Therapeutic gardens are focused on improving the well-being of people. These gardens are developed within rehabilitative or healthcare settings.
The science behind therapeutic gardens is that spending time in nature and gardening have massive healing properties for people. People can be active and maintain the plants in the garden or simply spend time and allow them to heal in these settings.
There are a few subtypes, based on the user's needs. Some of them are healing, restorative, enabling, or rehabilitation gardens.
Horticultural experts design these gardens in collaboration with medical experts to maximize the potential and promote health and individual well-being.
You can see this video to know more:
23. Trial Gardens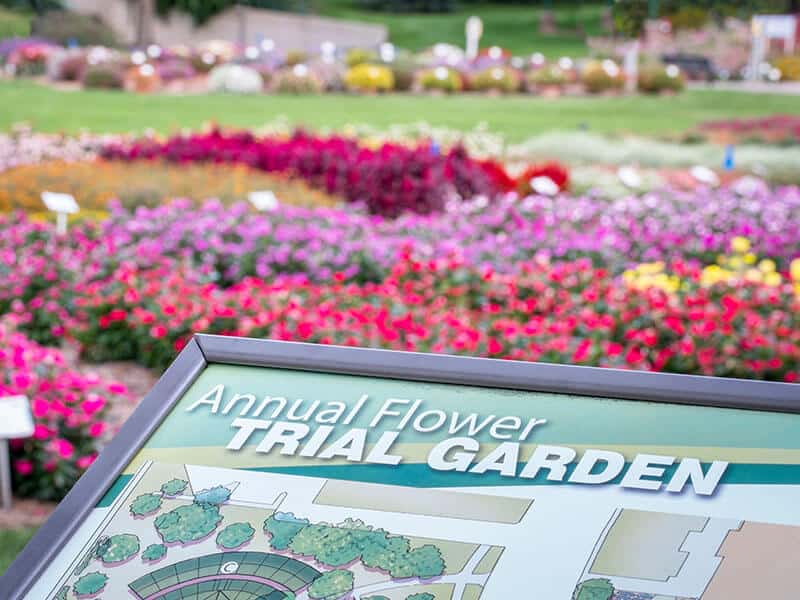 Trial gardens are developed to test and evaluate certain plants. There is no other purpose behind them, and often they are established in nurseries, universities, and commercial settings. Most botanical gardens have their trial gardens, which allow them to test and research their plants.
Most commonly, people plant newly developed hybrid plants in these gardens. Later, they are ready to present their data to the world.
In most trial garden settings, gardeners plant newly developed plants alongside the closest available plant. So gardeners can observe both plants through their life cycles. It includes seed germination and propagation and ends with seeding and harvesting.
The benefit of a trial garden is that it provides essential information about new species. The information allows gardeners to decide which new plants are better than others and what to do to improve the plant's diversity.
Trial gardens also allow gardeners to test specific plants in specific growing environments. It helps gardeners learn to minimize growing risks important for preserving rare species.
Trial gardeners are also a valuable source of pests and disease control. So, once they gather valuable information about the plants, they can implement new solutions and make crops better.
24. Container Gardens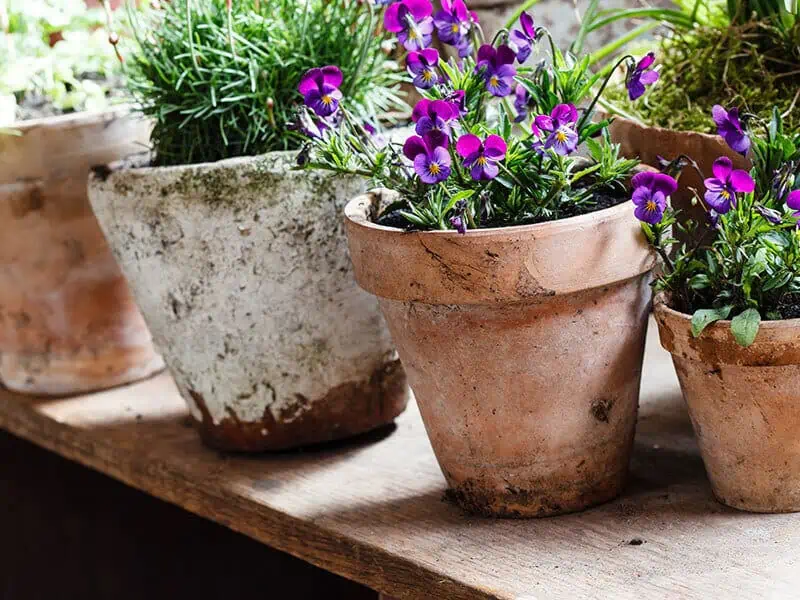 Container gardens can be indoors or outdoors. As the name suggests, container gardening is the gardening style that focuses on planting in different types of containers. Container shrubs are also a wonderful choice.
You can also get creative and use barrels, pots, tubs, and troughs and build whatever container you want. These gardens are similar to raised beds because you can organize the plants to ensure maximum benefits.
Combine plants wisely and plant species with similar growing conditions next to each other.
It is easier to control drainage and soil quality in containers. Container gardening is fun and allows you to display your plants outdoors or indoors the way you want. You can start by getting a few containers, and soil and going to a nursery to pick some plants. Once you transplant them into the pots, you can keep taking good care of them and slowly expand your container garden plant collection.
The important thing about container gardening is the choice of a container. If you pick a smaller container, you will move it, and the plants catch more or less light.
25. Fairy Gardens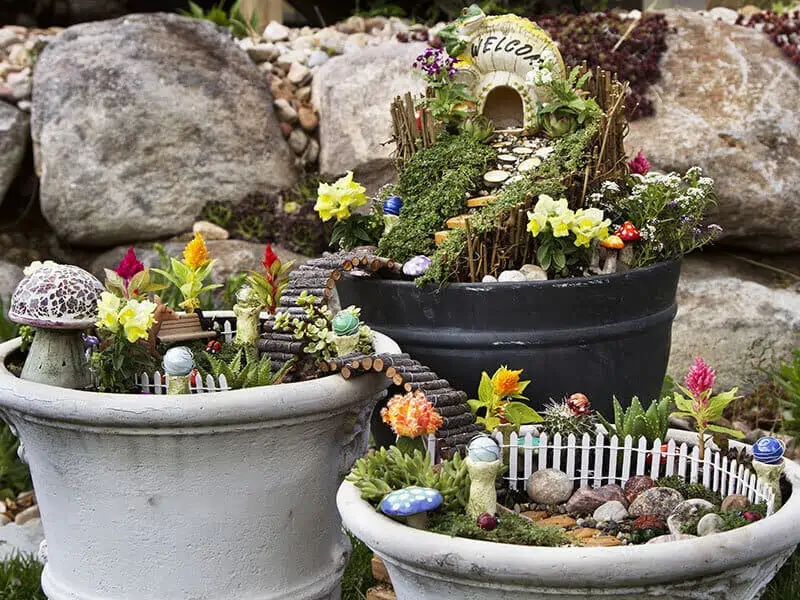 A fairy garden is one of the hottest trends in the gardening world, and more and more people love it! A fairy garden is a miniature garden with tiny plants and attractive accessories.
The purpose of these gardens and accessories is to lure fairies! People can design a fairy garden indoor or outdoor or dedicate one corner of their garden to fairies.
You can also set the fairy garden in a mini container and display it on the patio, indoors, or on the balcony.
Fairies symbolize luck and prosperity, so gardeners focus on creating a welcoming, peaceful setting that includes houses and relaxing places.
Fairy gardens are personal, and they allow their owners to get creative! You can include miniature roses, colorful compact plants, ivies, green mosses, and ivy. Use your imagination and creativity, and grace your fairy garden with the most beautiful ornaments.
If you are skilled, make a fairy cottage of tree bark. The alternative is to use twigs for construction.
Common plant choices for fairy gardens include herbs, such as small-leaved basil, rosemary, thyme, and oregano. Tiny succulents are excellent, as well as slow-growing tropical plants.
Best horticultural tips to include in fairy gardens.
26. Moon Gardens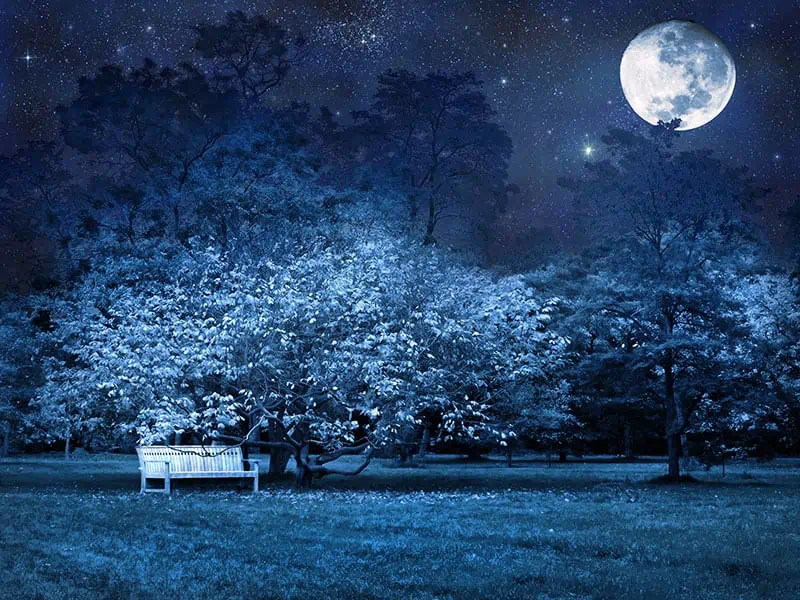 Moon gardens are charming and exist to be enjoyed through the night! But, moon gardens are much more than night-time gardens. They contribute to the diversity of your backyard and attract pollinators.
The majority of the plants in moon gardens are delicate white or pale flowers that open their petals in the evening. Moon gardens are located outdoors away from street lamps. It is because the light from street lamps can mess up with the natural glow of your plants.
You can pick a garden border, a deck, or a patio to develop a lovely moon garden. The place should be peaceful and quiet to ensure the best effect.
Another important element of the moon garden is fragrance. Most moon garden flowers disperse enchanting perfume to attract night pollinators. For example, jasmine, honeysuckle, and white wisteria are the most common moon flowers planted for their lovely aromas.
When picking plants for your moon garden, variegated varieties and plants with gold and silver foliage should be your first choice.
They will reflect light better and make the landscape even more charming. For example, Dusty millers and gold Hostas make splendid plants for every moon garden.
However, some of the most attractive species for moon gardens, such as Angel's Trumpet are poisonous.
27. Keyhole Gardens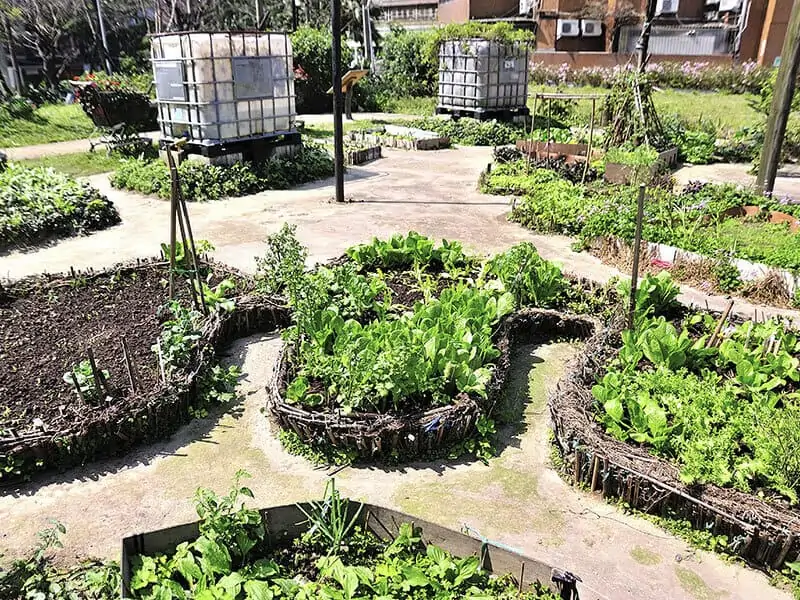 Keyhole gardens are the solution to poor-quality soil! These gardens got the name because of the distinctive shape of a vintage key lock.
Keyhole gardens have been around for 30 years and have been developed in Africa. Their purpose was to overcome soil erosion and help plants survive dry spells and frequent droughts.
So, with a keyhole garden, people can grow food despite the poor soil.
The concept behind the traditional keyhole garden is a raised garden bed that provides access to the bed center. The cage works as a compost pile and you can fill it with kitchen waste. That way, as it decomposes, the waste releases important nutrients which help plants thrive.
The keyhole garden is a raised garden bed that provides access to the center of the garden with a compost pile as an integral part.
The cage is filled with yard and kitchen waste, which decomposes and releases vital nutrients into the rest of the raised garden.
The keyhole garden is sustainable gardening, and it doesn't need commercial fertilizer. Because the nutrient level rises with compost, you can grow plenty of food in this garden.
In addition, because the bed is raised, the drainage is improved. Therefore, all that is left is to water your plants thoroughly and harvest your crops. You can build your keyhole garden with bricks and concrete blocks because the material needs to be sturdy to support heavy soil.
Rotating the crops annually also improves your chances of success.
28. Winter Gardens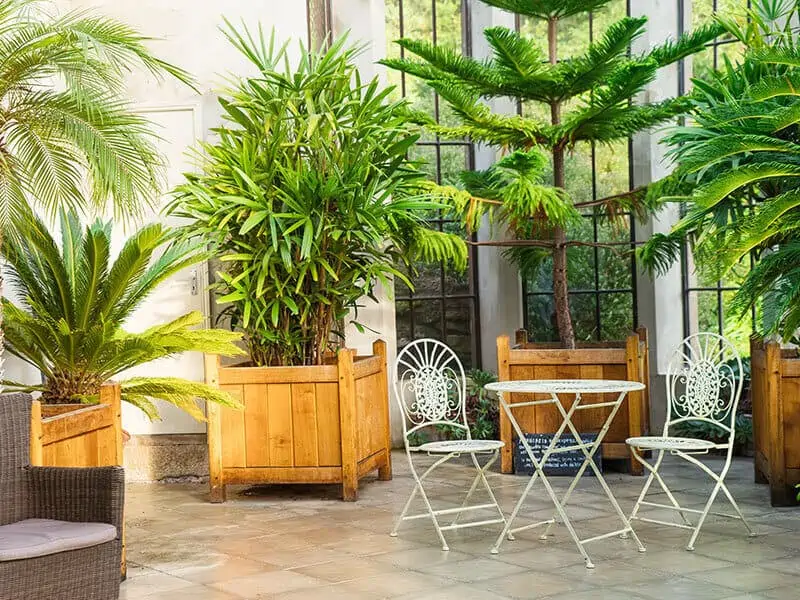 The winter garden is designed to be used and enjoyed year-round, no matter the outside temperature and other conditions. Some sort of winter gardens were popular centuries ago and were additional spaces attached to the villas.
Nowadays winter gardens are designed to develop during winter and serve as beautiful, live decorations when the temperatures drop. In some areas, winter gardens are shared spaces in buildings, so many people can enjoy them at the same time.
People also grow vegetables in these gardens, to ensure a supply of fresh veggies year-round. If that sounds like something you are interested in, choose winter-hardy cabbage, winter breeds of broccoli, beets, and carrots.
You can also grow alliums and their relatives in winter gardens. Even if they die during winter, they will come back in spring. Winter rye and oregano are other common plants in winter gardens.
29. Sensory Gardens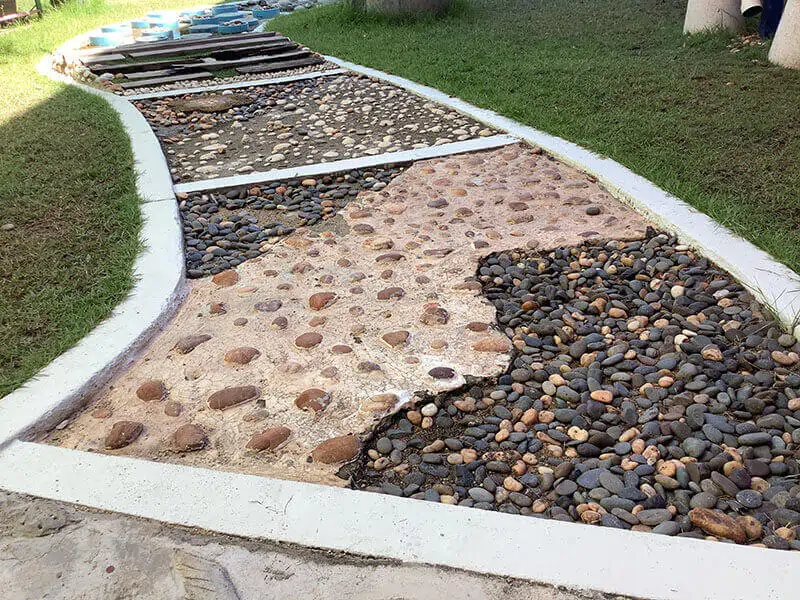 A sensory garden is constructed to provide different sensory experiences to visitors.
A visitor can experience individual impulses or mixed experiences. These attractive gardens provide unusual sensory experiences and are designed with different educational and recreational processes.
Sometimes, sensory gardens are used as part of the education of people with special needs. Similar to therapeutic gardens, sensory gardens are part of horticultural therapy, and prove to be very effective in treating people with dementia.
However, non-disabled users also enjoy stimuli in these gardens, which help them relax and cope with stress.
Some of the common elements are aromatic plants, edible flowers, sculptured handrails, etc. Water plays an important role in a sensory garden as it can help people experience texture, enjoy water sounds, and play with water with their hands.
Sensory gardens stimulate all senses and sometimes use different toys and tools to enhance the experience. The specific program in the sensory garden depends on the user's needs and is designed to help users reach their learning and developmental outcomes.
30. Cottage Gardens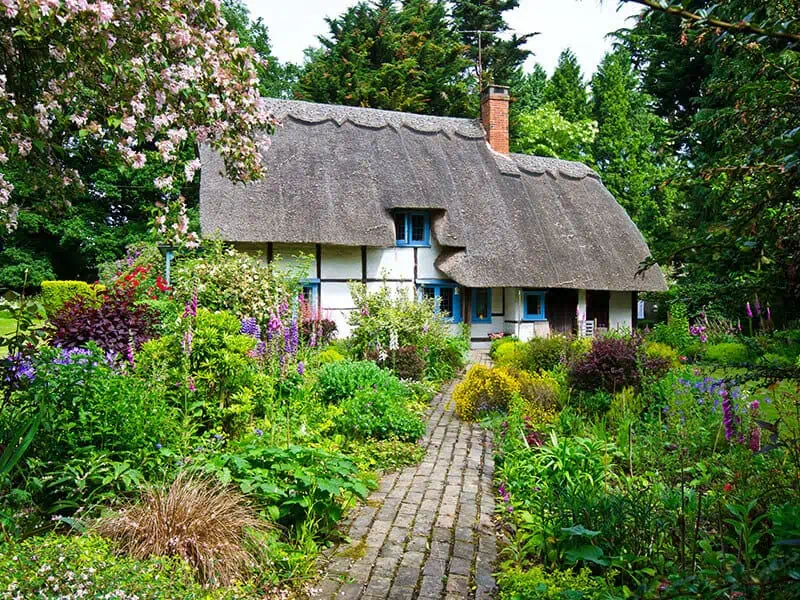 When you think of a colorful garden filled with fresh flowers and edible plants, you probably have an image of a cottage garden in your mind. It uses informal design and focuses on traditional gardening materials.
Plants are packed densely and are often a specific mix of ornamental flowers and vegetables.
The cottage gardening style is developed in England and has spread around the world.
The best thing about cottage gardens is that there are no rules to follow. You can combine whatever plants you want and create an authentic plant display with lots of flowers and big-leaved outdoor plants.
You can also include a DIY garden path and plant veggies alongside flowers. There are no rules, but you should still follow some basic gardening tips.
Those include choosing hardy, low-maintenance flowers and fruit trees. You can learn how to grow cashew trees in a cottage garden. Or choose something more suitable for colder zones if you live in zones below six or seven.
When creating your cottage garden, think ahead about what you don't want in your garden. Lawn grass is one not-so-common element, alongside plants that require complex care.
31. Memorial Gardens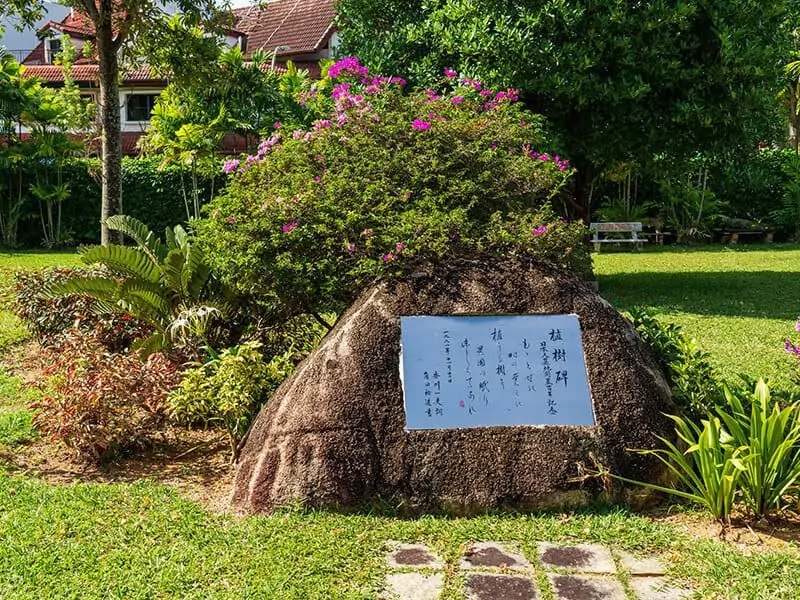 There is always a specific purpose behind a memorial garden. In most cases, the purpose is to pay respect to loved ones, or prominent individuals.
Even though there are no specific rules when it comes to memorial gardens, most people think of them as formal gardens.
A memorial garden can be small and include one tree, or it can spread on large spaces and feature rare species. These gardens are created to help people cope with grief, so they should be private or at least have private areas.
Seating is also a recommended element, as well as water, lighting, and some accessories. Adding an engraved rock table may help choose plants that symbolize eternal love, such as honeysuckle or kalanchoe.
32. Ornamental Grass Gardens
Ornamental grass gardens are common in cooler hardiness zones. People choose them for their low-maintenance nature and pretty appearance.
Ornamental grass is available in a huge range of colors, sizes, and textures.
If you want to create a modern and low-maintenance garden, you can consider planting several types of ornamental grass. Combine them for a unique landscape and mix annuals and perennials to get the best effect.
If you choose taller ornamental grasses for your garden, you can enjoy their subtle movements in the wind.
An ornamental grass garden is also a great idea for people with heavy clay garden soil, where other varieties won't successfully grow. You can create an attractive ornamental grass garden no matter how much available space you've got.
33. Patio Gardens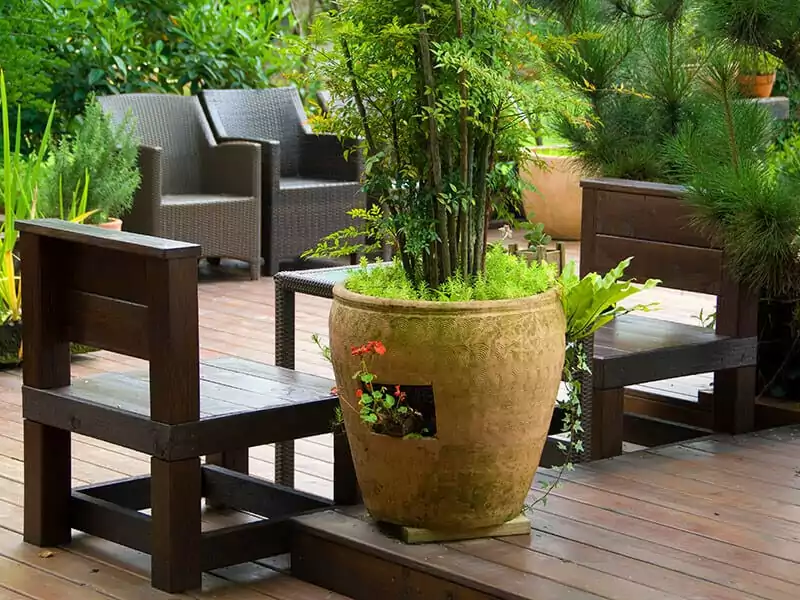 The patio garden is your answer to the lack of space in the garden! You can set up a pretty green area for relaxation, decoration, and even privacy. However, when it comes to patio gardens, planning is the key.
The first thing to check when planning a patio garden is to determine the sun exposure for your space. Find out which areas are in the shade, where the sun hits during the hottest parts of the day, and where to put plants that need only morning sun.
It will also help you decide where to install your DIY solar lights and create a charming atmosphere at night.
Proper planning according to sunlight exposure will save you a lot of trouble later. On your patio, you can also experiment with balcony privacy plants.
Some people like to create zoned areas on their patio and group similar plants. It also works for patios with stairs.
If you are building a patio garden from scratch, you need to think about building materials, access, and drainage options.
34. Bamboo Gardens
If you are interested in setting up a lovely garden with various species of one plant, consider bamboo.
Some of the best bamboo gardens in the world contain over 100 bamboo species. They are open for visitors and tourist attractions.
For your home bamboo garden, you can start with several species. You will soon have enough material for your DIY bamboo projects.
For your bamboo garden, it is best to find specialized nurseries that deal specifically with bamboo species. They will provide you with more tips for growing and propagating bamboo.
Bamboo gardens are rarely bothered by diseases and pests. In dry climates, bamboo mites can attack the garden. But, a pyrethrin spray or insecticidal soap will help you control the problem.
Eco-conscious parts of the society also appreciate bamboo gardens. Bamboo is effective in absorbing harmful greenhouse gasses. It also releases fresh oxygen into the atmosphere and is used as a renewable resource.
Because it is easy to grow and sturdy, people use bamboo as a building material. That way, bamboo gardens help save forests.
You can have a bamboo garden in most soils. However, acid soil is the best for the bamboo garden. Your plants will grow poorest in soil that is too wet or too dry. The exact sunlight requirements depend on the species you decide to grow.
Ideally, start your bamboo garden in spring so the plants can develop strong roots before going dormant in the fall.
35. Hedge Gardens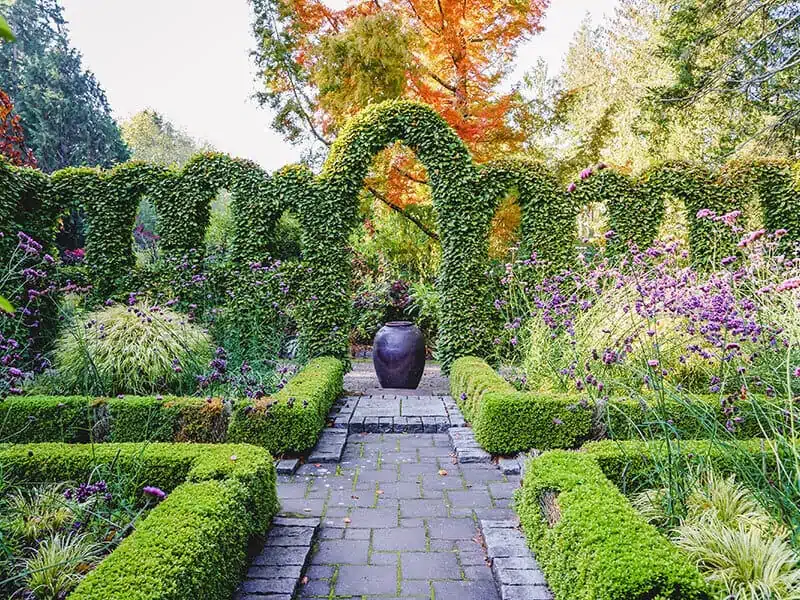 Hegde gardens are unique masterpieces that contain outdoor live sculptures made from hedges. In simple words, these sculptures are made from densely planted shrubs or trees so they form a hedge. Then, it takes careful pruning and planning to create sculptures.
A hedge garden requires a lot of effort to set. First, you need to plan the hedge trees so they form a barrier suitable for sculpting. Sometimes, these hedges are used not for sculptures, but as physical barriers in areas. Some people also use them as fences or to add privacy.
Hedgerows also work great where trees cannot and can serve to keep crops protected from harsh winds.
Setting up a hedge garden takes time. Often, in these gardens, you can find additional elements including ponds, and sculptures which form a unique landscape. These gardens belong more to a formal gardening style and are an excellent choice for large, flat gardens.
36. Scented Gardens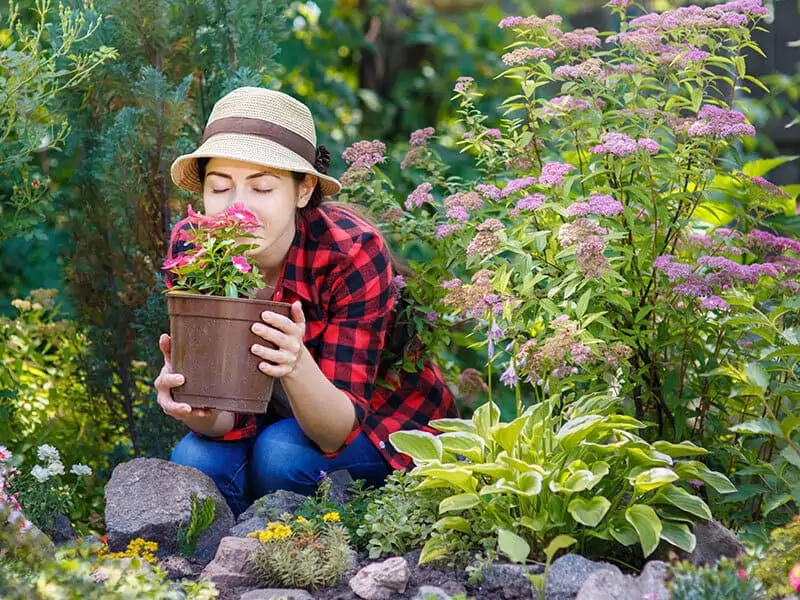 Scented or fragrant gardens allow you to bring your time in the garden to the next level. You can not only enjoy plants for the visual characteristics but also for the spectacular aromas they provide. So, you can engage in more than one sense.
To set up a scented garden, you have to be familiar with plants that disperse aroma. Best scented gardens aren't defined by size. Rather, they focus on setting up the fragrant spots in the strategic areas.
Also, gardeners carefully plant the spots for their fragrant flowers so they disperse scent in different seasons and different times of the day.
Also, some people might choose compatible scents. Some people prefer sweet and floral aromas, which they can mix with refreshing fruity and spicy scents. However, creating a scented garden is a matter of personal preference.
There are also scented gardens open for visitors, which offer a full experience. Visitors might be asked to describe various scents, and they can witness how personal fragrances are.
Garden Types Guide Helps You Pick The Best Garden For You
There are so many fantastic garden types, so deciding which one to focus on can be tricky. Keep in mind your available space, sunlight exposure, hardiness zone, and your gardening skills.
If some garden types confuse you, don't hesitate to ask questions in the comments!
The list will expand as the gardening world develops and comes up with new garden types!